CANCELLED – Words Weekend at The Lowry
Sarah-Clare Conlon, Literature Editor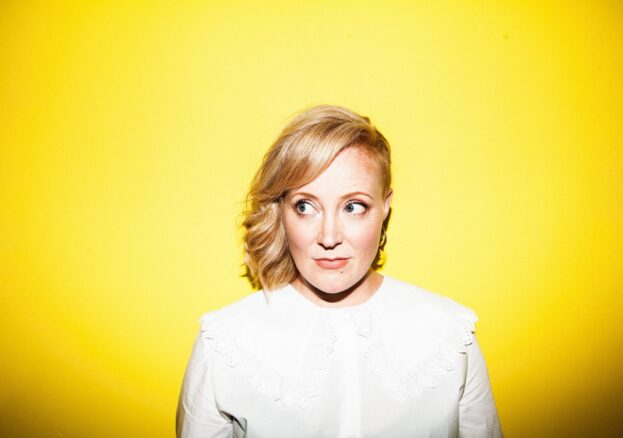 Due to the ongoing situation with  COVID-19, this event has been cancelled.  Words Weekend Artistic Director Beth Gallimore's statement reads:
'It is with huge sadness that we have taken the decision to cancel Words Weekend at The Lowry following the escalation of COVID-19 in Europe. Although this is an incredibly difficult decision, the health of authors and audiences must be the priority.
The cancellation of London Book Fair was an early indicator of the impact COVID-19 would have on our industry, and given the fast-changing nature of the situation, we feel we must act quickly and decisively.
All ticket holders will be contacted directly by the venue.
We will be pressing ahead with our plans for Bury St Edmunds in May, our spring 2021 festival at Sage Gateshead, and hope to plan another festival at The Lowry in the future.'
Following their first foray into festivals, way up north at the Sage Gateshead, the kids from Fane – purveyors of all things spoken word – are bringing their jam-packed Words Weekend to The Lowry. Spanning three days from Friday 27 to Sunday 29 March, and serving up over 60 special events across the whole of The Quayside performance space complex, this is going to take some navigating. Allow us to offer a little assistance…
Featured in the star-spangled line-up (by the way, over 25% of the events are free and all are fully accessible) are household names such as explorer extraordinaire Sir Ranulph Fiennes and singer-songwriter Sir Bob Geldof. From the Salford-Manchester music firmament, we have Stuart Maconie and former Hacienda DJ Dave Haslam talking to folk from The Fall. In the bestselling authors corner, find Helen "Bridget Jones" Fielding and David "One Day" Nicholls, while the local literati is represented by (for starters) Jackie Hagan and Gerry Potter. There are laughs to be had with the likes of Adam Kay; there is crime writing from Joseph Knox and true stories from a forensic psychologist. The Apples and Snakes crew are hosting a poetry slam, there's theatrical storytelling, kids get their own stuff courtesy children's authors and illustrators, and bilingual chat gets a look-in too.
There are various "in conversation" sessions when authors talk about their writing processes (check out Okechukwu Nzelu talking about his acclaimed debut The Private Joys of Nnenna Maloney on Sunday, Studio 2, 6pm, free), a celebration of Broughton-born A Taste of Honey playwright Shelagh Delaney, and panel discussions too. Head out on a fact-finding mission at the How to Write For Radio or How to Write for Soaps Industry Insight sessions, or find out about women and fiction or learn more On Dystopia with The Water Cure author Sophie Mackintosh alongside Jane Rogers and Francine Toon (Saturday, Studio 3, 1.30pm, £10). There's autobiography and memoir courtesy Nikesh Shukla (Sunday, Studio 3, 7pm, free) and Salford-born journalist Kate Spicer's Lost Dog – A Love Story (Saturday, Studio 2, 8pm, £5).
Bury-raised Emma Jane Unsworth uncovers the truth behind her third – and already best-selling – novel Adults, so if you didn't catch her recent sold-out launch event at Waterstones, walk this way
Also on Saturday, Bury-raised Emma Jane Unsworth uncovers the truth behind her third – and already best-selling – novel Adults (Studio 3, 6.30pm, £7.50), so if you didn't catch her recent sold-out launch event at Waterstones, walk this way. Following the recent critical success of the film adaptation of her second novel, Animals, Emma Jane is one to watch, and an engaging speaker to boot.
The bread around the Saturday sandwich includes award-winning Grief Is the Thing With Feathers and Lanny author Max Porter, who is joining forces with Sam Genders of folktronica band TUNNG to round off the Friday programme (The Quays theatre, 8pm, £15/£12.50). The pair will be presenting a live performance that combines Max's atmospheric words and Sam's specially commissioned musical responses – billed as a "one-off", we reckon you won't want to miss this.
On Sunday, our pick is Poems From the Edge of Extinction (Studio 3, 11am, free) with Chris McCabe, who's been spotted performing at some of CT's favourite avant poetry events, including Peter Barlow's Cigarette, The Other Room and is a regular visitor to the Rainy City, the Enemies Project/European Camarade. At this event on the last day of the festival, Chris will be hosting three poets who write in the language of their region, reading their work in dialect and answering questions from the audience – so come prepared…