The Lowry
Creative Tourist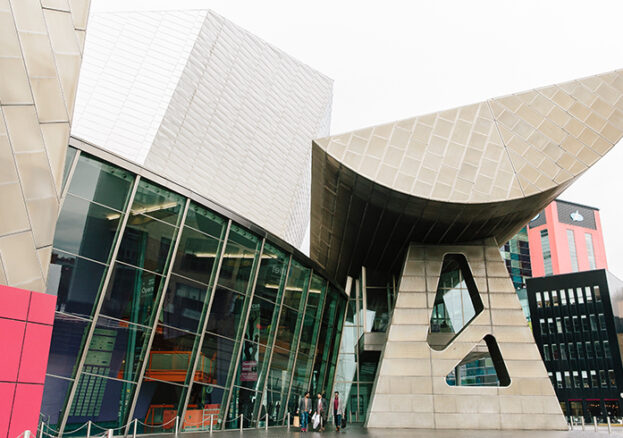 With two theatres, galleries and a studio space, award-winning Quayside arts centre The Lowry combines the performing and visual arts to impressive effect.
The Lowry is named after Laurence Stephen Lowry (1887 – 1976) – an artist who spent much of his life in Salford and whose work is strongly associated with the city. Salford Museum & Art Gallery had been a long-standing collector of his work and some 400 individual works – as well as an extensive archive of photographs, press cuttings and exhibition catalogues – were transferred to The Lowry on its opening in April 2000. Alongside the famous LS Lowry Collection, The Lowry hosts a vibrant programme of special exhibitions, often with a focus on digital arts.
But it's theatre that's arguably the main draw of The Lowry, and it hosts a dizzying array of productions, from West End smashes to outside-the-box shows, including lots of dance, and many family productions.
Sitting opposite Media City (and just a stone's throw from the Media City tram stop, making it easily accessible from the city centre), The Lowry also boasts a decent café (with good options for kids), a highly-rated restaurant and terrace bar, plus shop. For kids, there are activity backpacks and a small, dedicated activity area within the galleries.