The Alchemist Mediacity
Ian Jones, Food and Drink Editor
The latest in the ever-expanding Alchemist chain of restaurants is a rather more lively experience, compared to its Spinningfields sister. To get there first you need to navigate Mediacity's infuriatingly baffling layout – if this district ever going to achieve its aims of becoming a must-visit dining destination, a more user-friendly experience is needed. Really, how much do a couple of maps and signposts cost?
Once found, inside The Alchemist you're hit with a semi-nightclub feel, with banging house music blasted out at full volume, full of raucous media types clamouring to be heard over the dance anthems. If you're looking for a quiet romantic night out, best to head elsewhere.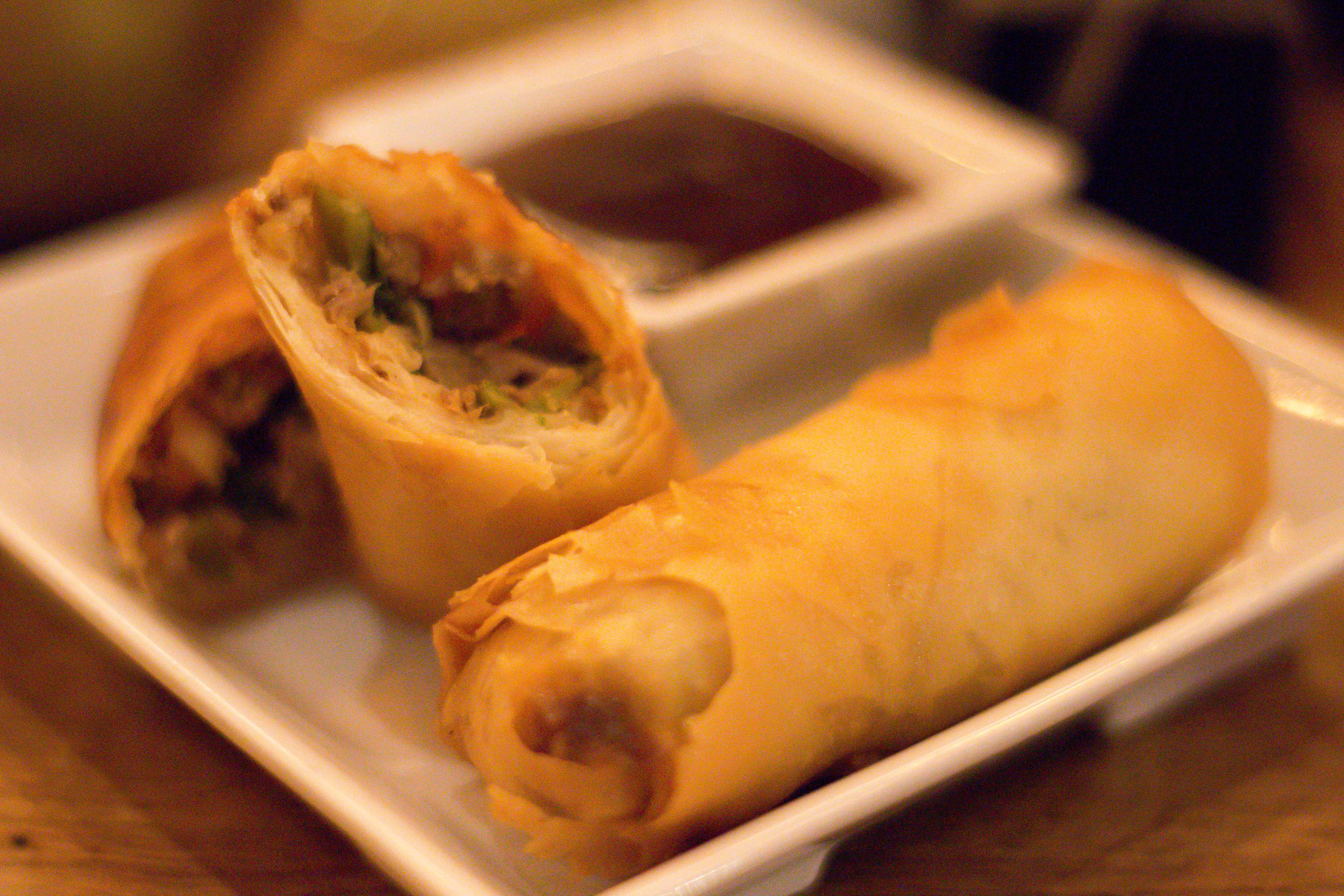 It's perhaps unfair to compare, but the Spinningfields Alchemist venue has the edge, lookswise. The original boasts high ceilings and intricate lighting while this one has the feel of a jazzed-up shipping container that hasn't quite decided what it is yet.
There's a slight delay with the food, understandable as the venue is so busy. An initial order of olives is forgotten and unused cutlery is removed but not replaced, adding to the sense of confusion. Everything seems to be running at 100mph, and while a mistake or two is forgivable, slowing things down a notch would make everything a little less exhausting for everyone.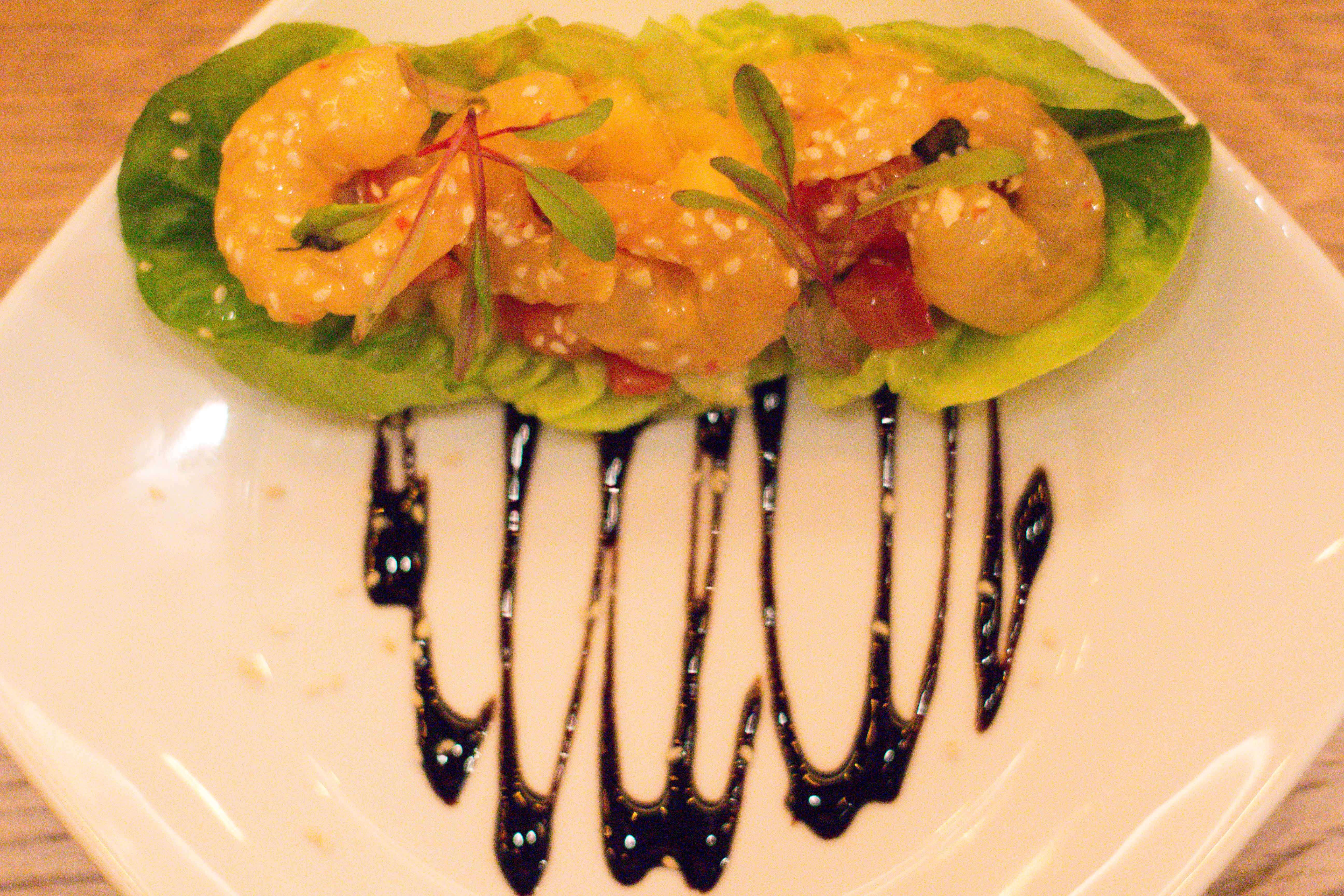 The food itself is fine, though again, comes up lacking next to sister venues. The duck spring rolls are crunchy, crumbly and the sticky plum sauce is a great match. The satay prawns, however, are a flat-out mistake. Cold and translucent, with a glossy yet barely-there coating of peanut goo, it's an uninspiring plate that looks and tastes like a relic from the seventies.
The Reuben sandwich is a nice enough snack. It's toasted and packed with salt beef and scratches an itch, rather than being a culinary revelation. You could probably knock something up in your kitchen for a tenth of the price, but hey, who's counting.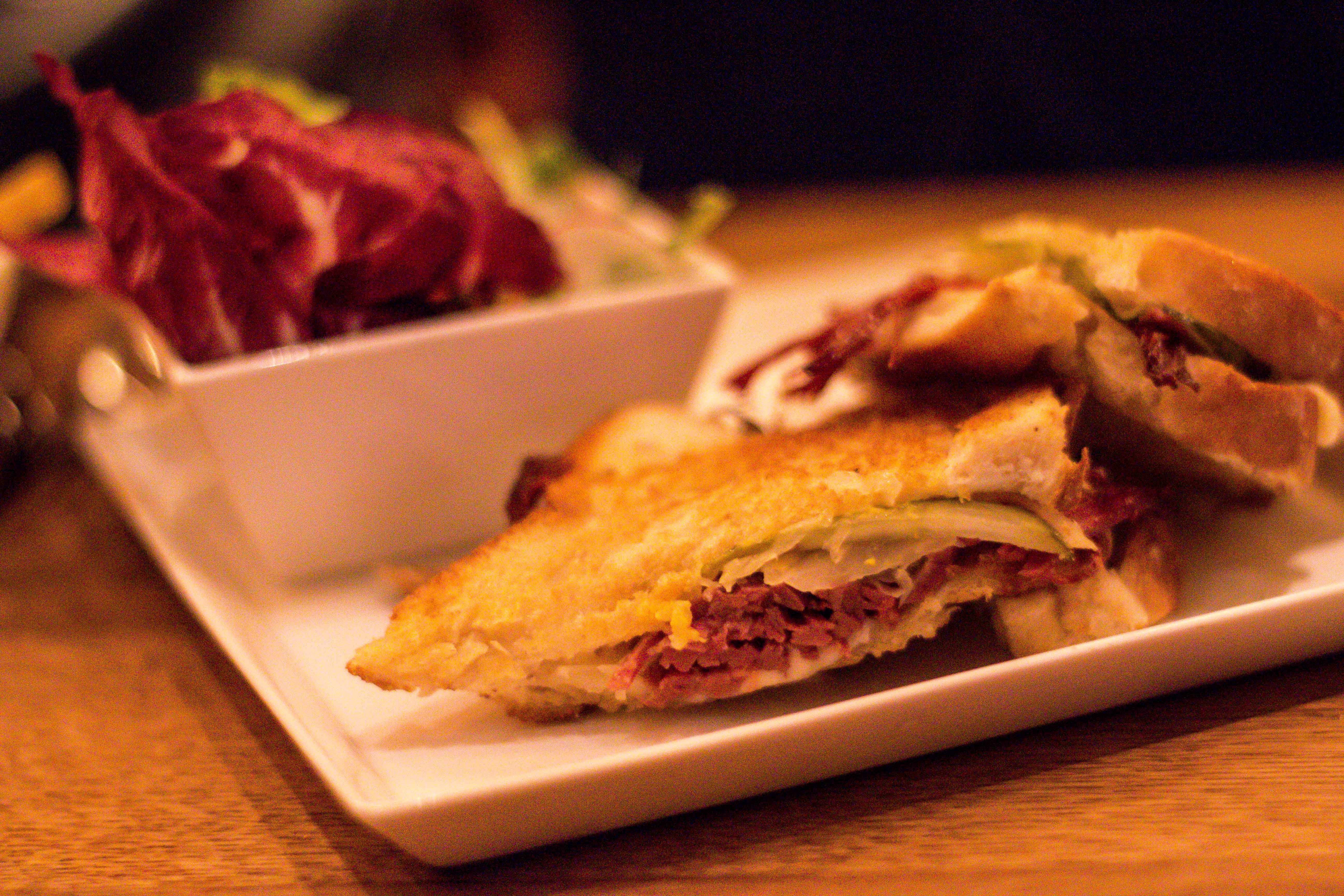 The fajitas come on a segmented school dinner-style tray, providing sections for sour cream, lettuce, peppers and onions, tomato salsa and chicken. They're not the most authentic fajitas you'll ever have but they're packed with flavour and boast a hefty, spicy kick.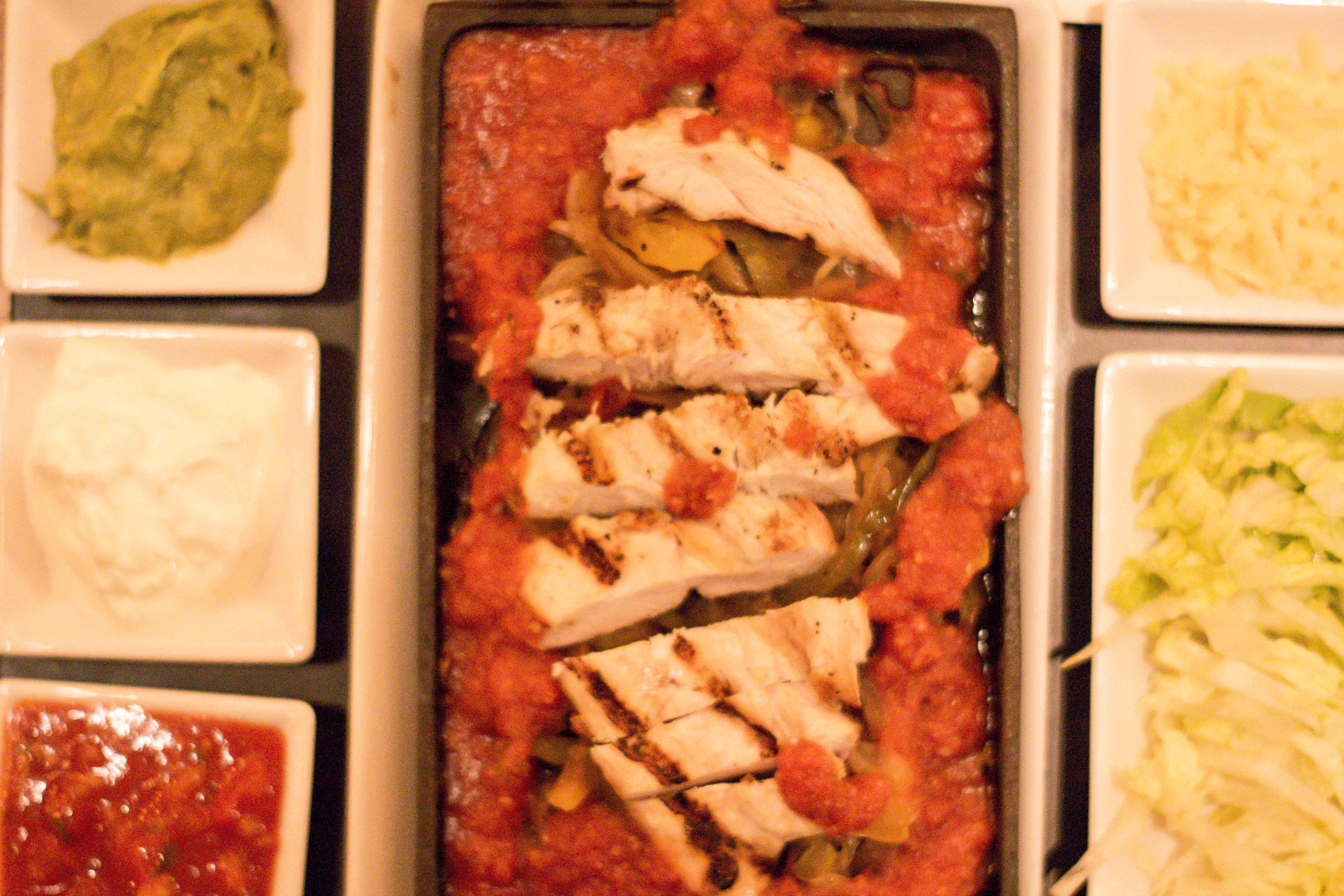 Food-lovers suspicious of Mediacity's reputation as a mere outpost of London, isolated from Manchester in both locale and spirit, won't be swayed by a visit to Alchemist Medicacity. The whole vibe is frantic energy and showiness, and while the food could be better, a few nips and tucks will bring it up to speed with the other highly-regarded restaurants in this fast-growing chain.