Manchester Literature Festival 2023
Sarah-Clare Conlon, Literature Editor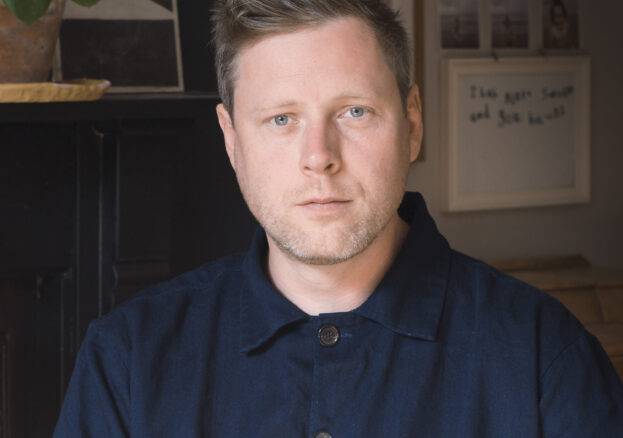 Manchester Literature Festival is back 7-22 October 2023 and invites you to enjoy hearing from "some of the most brilliant and creative minds in fiction, poetry, art, music, politics, economics and science".
Every year, Manchester Literature Festival presents inspiring live literature and spoken word from across the globe and, for the 18th edition, you can be sure that there will be plenty in the programme to pick your way through. From Contact and HOME to Central Library to Manchester Poetry Library, MLF runs in venues around the UNESCO City of Literature. The MLF organisers say: "We believe literature and culture have the power to connect us, entertain us, challenge us and show us new ways of looking at and navigating the world."
Representing prose, Zadie Smith, Kate Mosse, Jeanette Winterson and Deborah Levy promise to "fill your autumn with incredible stories to get lost in".
Meanwhile, in a special event (Saturday 7 October, Contact), cult author (their words) Max Porter will perform a dramatic abridged reading from his new novel Shy alongside a live electronic score by musician Roly Porter. Through his inimitable style, Max Porter brings Shy, a teenage boy in trouble, to life in his new novel of the same name, allowing us to enter his head and see what lies beneath. The performance will be followed by a conversation with Max about his work. Max is the author of four bestselling novels including Grief Is The Thing With Feathers, which won several prizes and was adapted for the stage in a critically acclaimed solo performance by Cillian Murphy, and Lanny, which was longlisted for the Booker Prize. Presented by Manchester Literature Festival in partnership with Contact, Centre for New Writing and Creative Manchester.
In the poetry corner, Lemn Sissay pre-empts proceedings with a special MLF preview (Saturday 16 September, HOME) to launch his new poetry collection Let The Light Pour In – read more here. Also back in town are Poet Laureate Simon Armitage (who took part in this year's Festival of Libraries), exploring the intersection between music, lyrics and poetry, while pioneering reggae poet, performer and activist Linton Kwesi Johnson (recently seen here and in Lancaster and Huddersfield reading from his prose collection Time Come) performs from his Selected Poems. Jason Allen-Paisant performs for the first time his trio of new poems commissioned by Manchester Literature Festival and Manchester Art Gallery; his new collection of interlocking poems Self-Portrait As Othello came out recently with Manchester's Carcanet Press.
Presented by Carcanet and in association with Centre for New Writing and Creative Manchester at the University of Manchester is the annual Rylands Poetry Reading, this year a special 50th jubilee celebration of PN Review magazine, featuring readings by Anthony Vahni Capildeo, Sasha Dugdale and Will Harris.
Also featuring in this year's programme are cultural figures, journalists and people from the political sphere. Think Arlo Parks, Jeremy Deller, Thurston Moore, George Monbiot, Natalie Haynes, um, Lisa Nandy.
Meanwhile, keep those peelers peeled for a number of "fringe" events popping up around and about, including, on Tuesday 24 October, the CT Literature Desk's favourite avant-garde regular Peter Barlow's Cigarette, featuring Alistair Noon, in from Berlin, Eloise Oui and Patricia Farrell, and, same night, a one-off reading event organised by Blue Diode publisher Rob A Mackenzie and featuring Czech poet Petr Hruska, Jake Morris-Campbell, Jennifer Lee Tsai and CT's very own Literature Editor.
Check out the MLF website for details of dates, times and venues – of which there are many! – and keep an eye on socials for information on tickets – some are selling fast, some are sold out…