Pier Eight at The Lowry
Ian Jones, Food and Drink Editor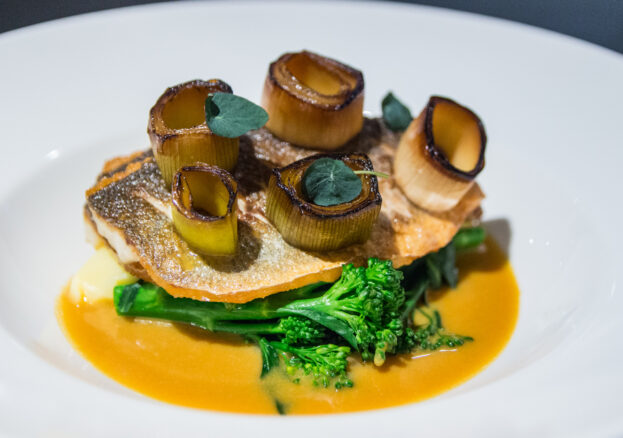 Salford Quays has been undergoing a Spinningfields-style revival of late, with various attempts to turn this oft-ignored media enclave into a destination area for discerning drinkers and diners. The Lowry's in-house restaurant, Pier Eight, is the latest to follow this trend, with the launch of head chef Oliver Thomas's latest menu, featuring an unabashedly high-end range of dishes based on bold British flavours and fresh seasonal produce. But does it succeed?
First, a thick sweet potato and corn soup. Soup can often feel like a safety net, a default choice to cater for the unadventurous, but not here – this is soup injected with a hefty dose of flair and imagination. It's delicious as is, creamy and comforting on a cold winter night, but it's the flourishes that make it shine – not least, the little feta cheese muffin that accompanies it, along with a glob of harissa-infused butter. The soup itself comes topped with a nest of piri-piri potato straws, adding bite, crunch and texture to an already fine dish.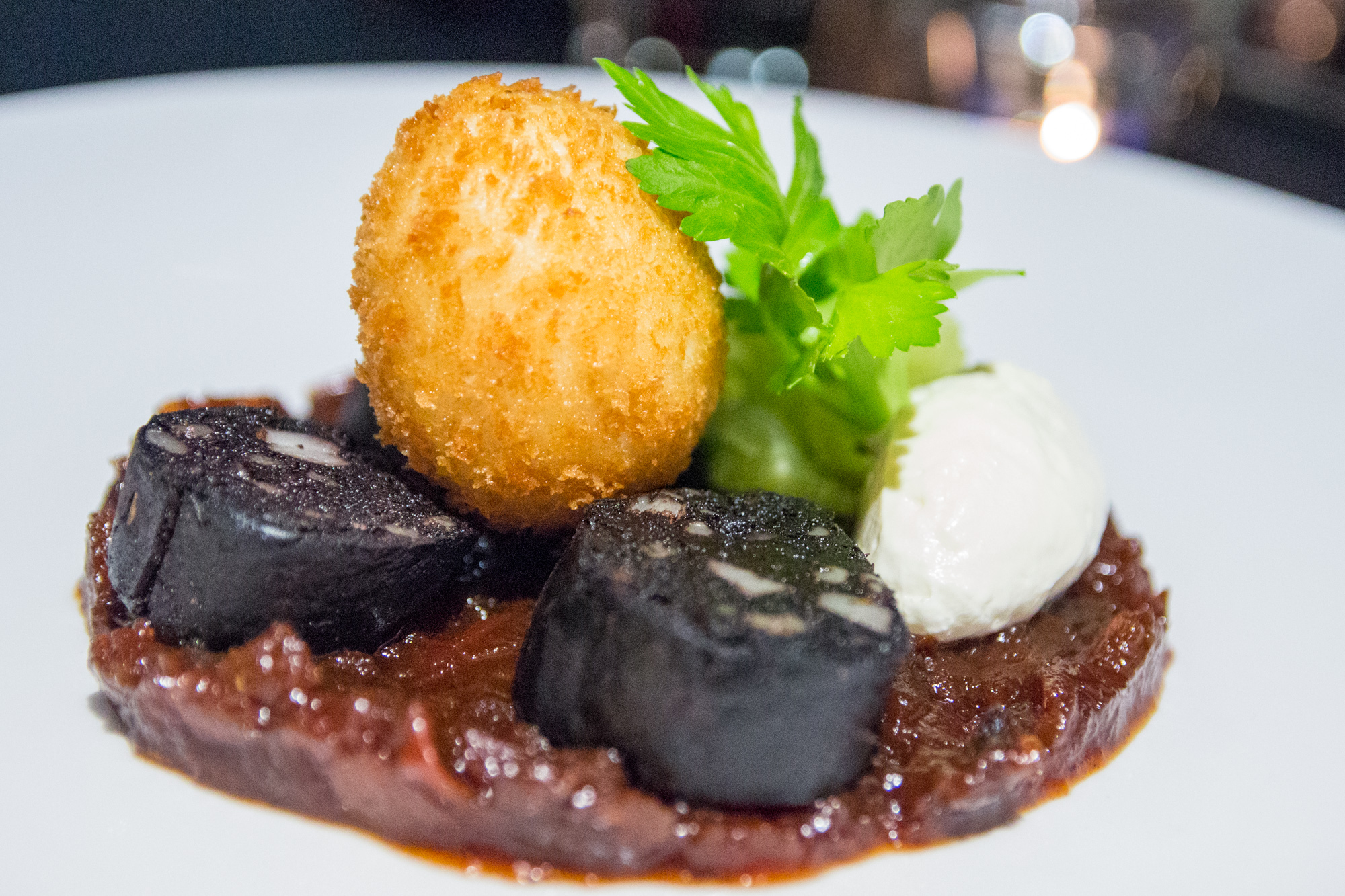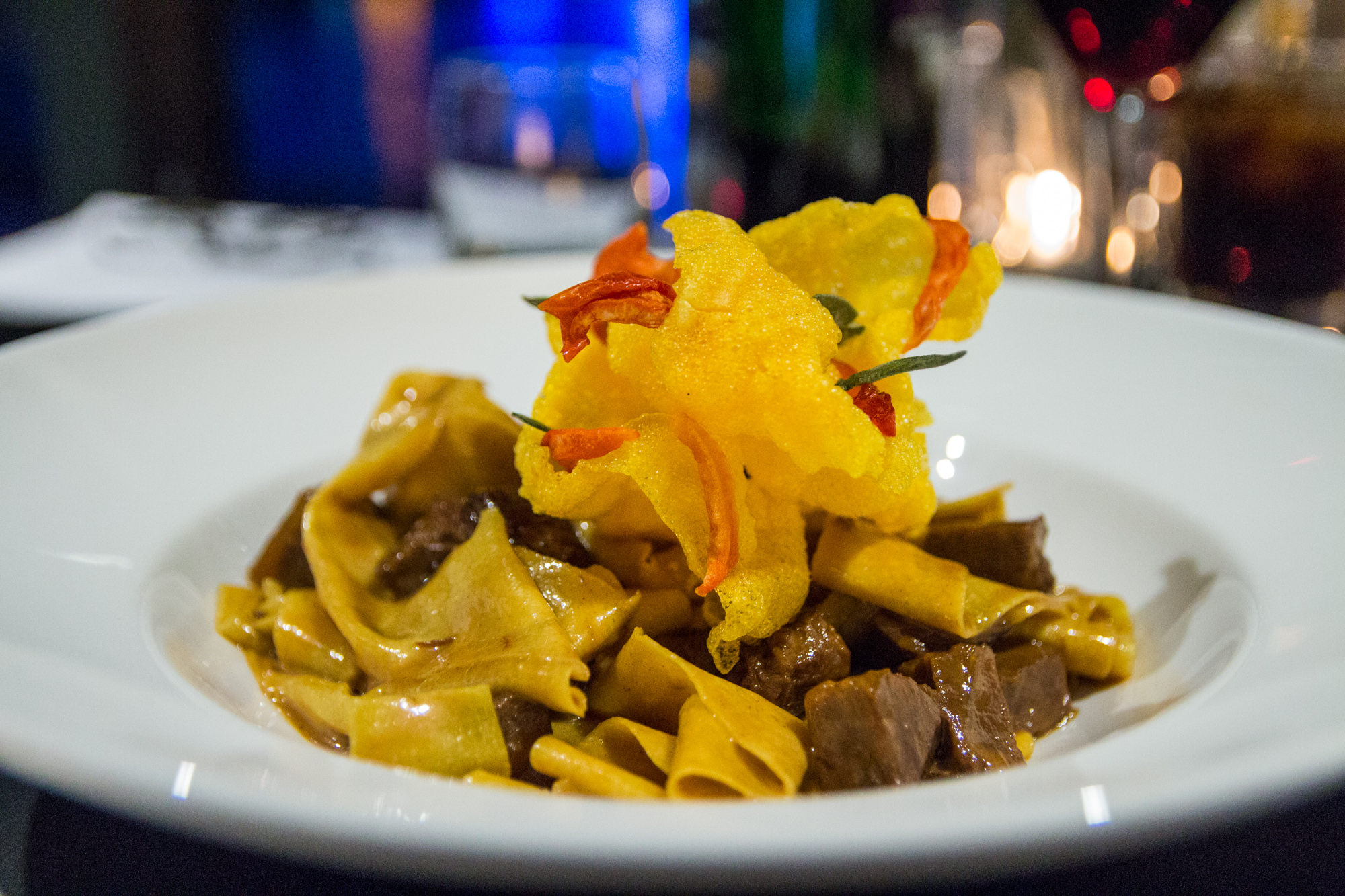 Braised beef blade, pappardelle pasta, creamed braising sauce, parmesan puff, air dried tomatoes, sage crispsSomething so decadent and rich should be followed by seafood and the pan-fried sea bass looks to be the perfect choice. I'm apprehensive, having suffered through some woeful sea bass in and around the city centre of late, but needn't worry, it's a wonderful dish served up with confidence. Two thick fillets of fish, gloriously crispy on top then soft and flaky underneath, dotted with segments of chard leek arranged to appear like some cute makeshift tugboat. The bass lies on a bed of rich creamy potato, surrounded by a pool of orange butter sauce that's so good you're compelled to close your eyes while tasting it, finished off with a couple of sprigs of purple sprouting broccoli.
The braised beef blade and pasta dish comes highly recommended. A dozen or so chunks of soft, crumbly, slow-cooked beef, tangled up with flat, sleek ribbons of pappardelle pasta, topped off with what certainly tastes like "a big Quaver", as my dining partner describes it, but what the menu refers to as a 'parmesan puff'. Intermingled throughout this are some sage crisps and air dried tomatoes. This is a next-level pasta dish, beautifully-cooked and containing more original ideas in one dish that many restaurants have on the entire menu.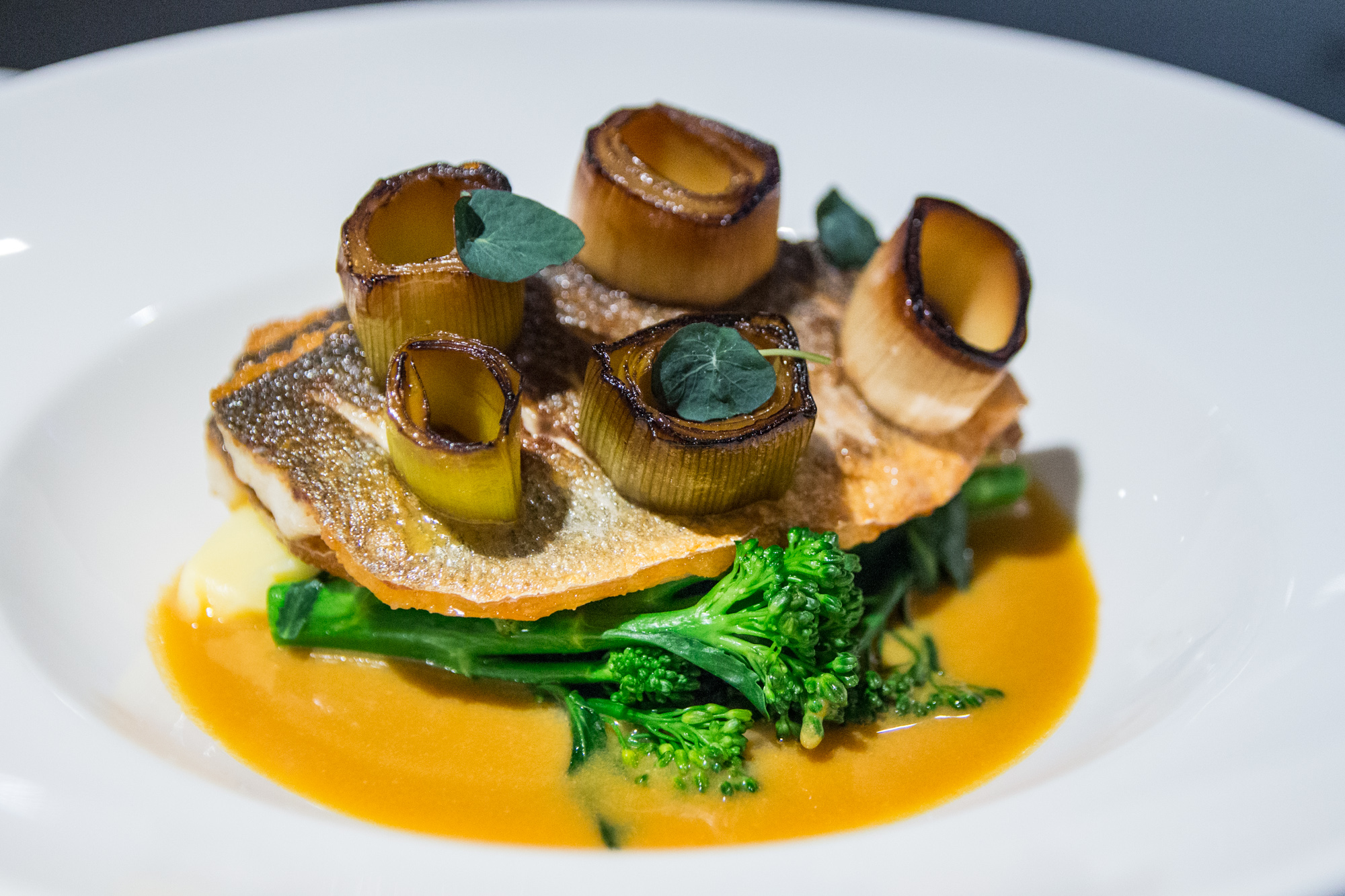 Portion sizes are large, but not stupidly so, meaning there's room for a sweet. The chocolate gateau is a fine choice, and very easy on the eye, if not the waistline. This consists of multiple layers of chocolate, cream and cake, ticking of all the key food groups when it comes to dessert. The espresso ice cream is a delightful bonus, as is the artful G clef, penned in chocolate.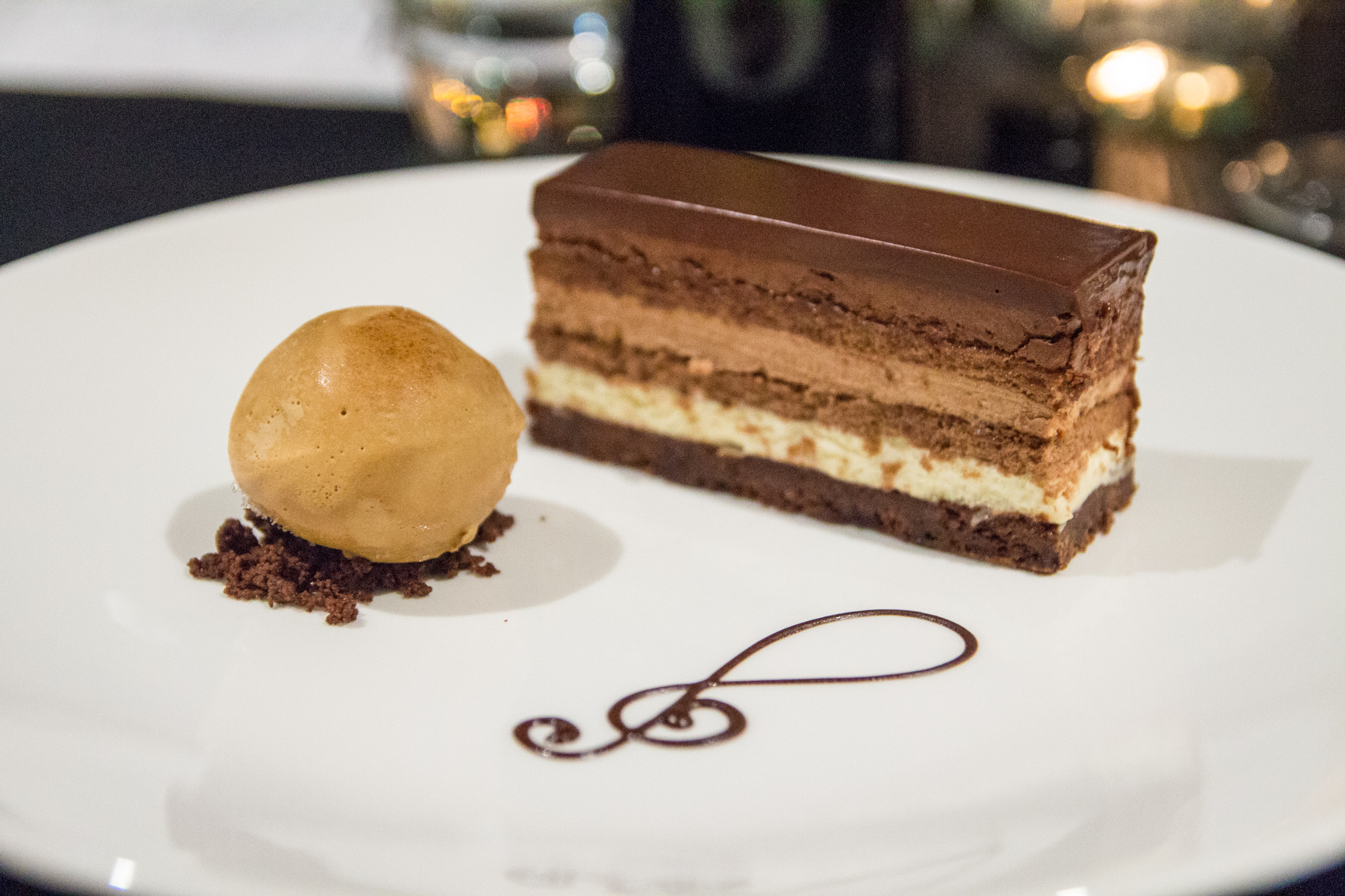 Sticky toffee pudding is a British classic, so it's a no-brainer. It's a huge portion, almost too big, but undeniably delicious. This slab of pudding comes drenched in a syrupy butterscotch sauce, and topped with a handful of salted pecan nuts. As good it is, it does seem to be lacking an element, possibly a scoop of Cornish ice cream, and could easily be halved in size.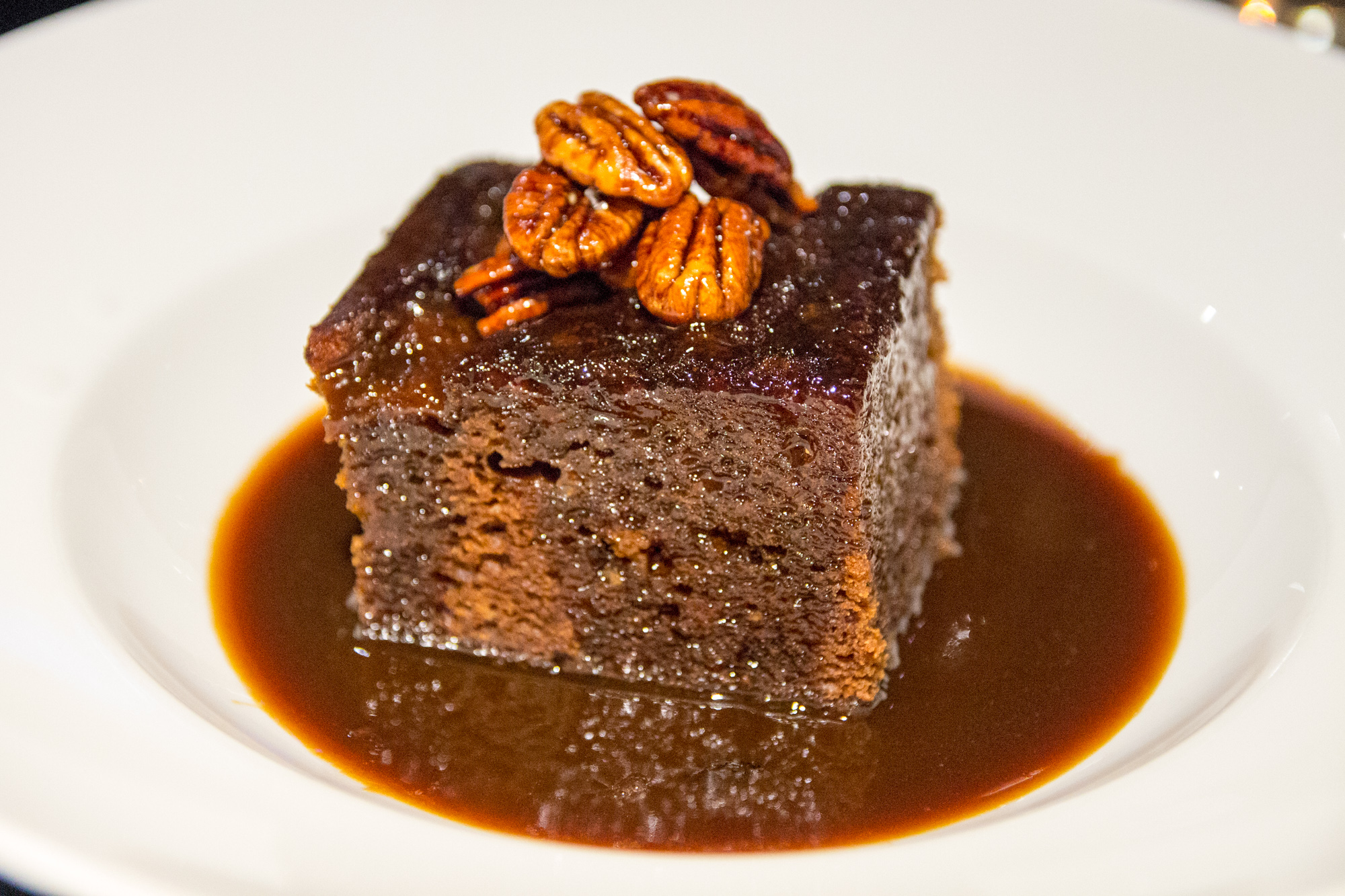 Minor gripes aside, the new menu at Pier Eight is something special indeed. Each dish is exciting and brimming over with unique ideas, while never straying into gimmick territory. So far, this waterfront restaurant has been largely overlooked, more often regarded as a place to grab a quick pre-show bite to eat, rather than a destination venue. This new menu changes that, pairing adventurous ideas with hearty British staples, making it well worth a trip in its own right. And if the food doesn't do it for you, that panoramic view out over the quays certainly will.
Pier Eight Restaurant is open for pre-theatre dining all week (with a reduced menu), with the full menu available on Thursday, Friday & Saturday evenings. Please check for availability.