European Poetry Festival European Camarade at Open Eye Gallery Liverpool
Sarah-Clare Conlon, Literature Editor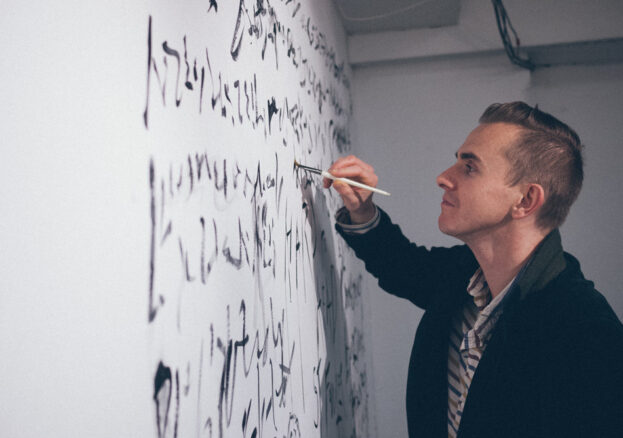 The unique European Camarade is back, bringing together some of the finest modern poets of the thriving Northern scene with writers from across Europe to create brand-new work especially for the night. In 2023, the European Camarade heads to Liverpool, where it marks the closing event for the wider European Poetry Festival that has been popping up around the UK throughout April and May. It also forms part of the EuroFestival celebrations taking place all over Liverpool in the lead-up to The Eurovision Song Contest, being held in the city on behalf of the besieged Ukraine. Please note the change of time.
The Camarade format asks pairs of poets, many of whom have never met before, to produce new collaborative works especially for the night of the reading, with no criteria other than a seven-minute time limit.
The Liverpool European Camarade follows up a programme of European Poetry Festival events in and around London, ranging from a showcase of Catalan poetry at Rich Mix to an evening of Swiss writing at the National Poetry Library, with another Camarade taking place in fellow UNESCO City of Literature Norwich, at the National Centre for Writing's Dragon Hall. European Poetry Festival organiser SJ Fowler calls it: 'One of the grandest celebrations of European poetry ever to take place in the UK. Eleven events over three weeks will see over one hundred poets from across the continent and the UK come together for a celebration of liveness, collaboration and cross-linguistic collective inventiveness.'
The Camarade format asks pairs of poets, many of whom have never met before, to produce new collaborative works especially for the night of the reading, with no criteria other than a seven-minute time limit. The blurb states: 'This non-determinate curatorial model creates innate innovation and explorations of the possibilities around live poetry and performance. Moreover, it creates friendships and communities. These events are rapid fire and energised but fundamentally serious and complex in the work they often produce.'
This special one-off at the Open Eye Gallery on Liverpool's waterfront sees eight pairs of poets present their reading, including curator SJ Fowler, reprising his long-time collaboration with zimZalla press's Tom Jenks, heading over from Manchester. Creative Tourist's very own Literature Editor Sarah-Clare Conlon (whose latest book, Using Language, is launched with an event on 29 April at Manchester's Peste) is teamed up with Robert Sheppard, Emeritus Professor of Poetry and Poetics at Edge Hill University. Meanwhile, Robert's usual collaborator, Liverpool-based, Veer-published Patricia Farrell, is working alongside Katerina Koulouri, a Greek-born poet and translator living in London.
Camarade regulars back for 2023 include Edge Hill University's Poetry and Poetics Research Group member Michael Egan – joining forces with Bulgarian-born Stanimir Dimitrov, whose chapbook man/ia is published by Writers Centre Kingston – plus Stephen Sunderland, whose tome Eye Movement is fourth in the Milk Teeth series out of the innovative Steel Incisors indie, and Ailsa Holland, whose new book The Bodleian And The Bottle Ovens (Kingston Uni Press) will be launched at the EPF Flemish poetry special at Kingston University on 4 May.
Completing the Liverpool line-up are Sarah Dawson (a PhD researcher at the University of Leeds, studying the practice of failure in contemporary experimental poetry performance) with Yasmin Hafedh (the first Austrian to win the German-language poetry slam championships in 2009), Latvian poet Kārlis Vērdiņš and British poet and translator James Byrne, and Belarusian Hanna Komar and Michael Sutton, whose third book, Superpositions, came out with Ireland's Beir Bua Press in 2021.
The event is part of the HOME programme of exhibitions, publications and events in support of Ukrainian culture taking place at Open Eye Gallery and across the Liverpool city region, commissioned by Culture Liverpool / Liverpool City Council, with support from EuroFestival and Arts Council England. A new lecture and poems by Ilya Kaminsky have been commissioned by the University of Liverpool's Centre for New and International Writing and The Poetry Society. 'Poetry in a Time of Crisis' is introduced by Professor Sandeep Parmar and includes an audience Q&A, and takes place on 15 May, 7.30pm, in The Tung Auditorium at the University's Yoko Ono Lennon Centre (free entry).