Chemistry with Mark Pajak and Jonathan Kinsman at The Chemic
Sarah-Clare Conlon, Literature Editor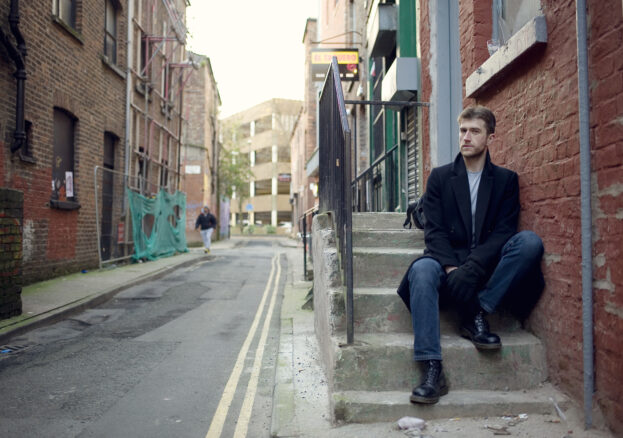 Leeds' live literature night Chemistry has now been going at the Chemic for over a year, offering an exciting mixture of invited readers and open mic acts, all introduced by Leeds-based poet Joe Williams. Guests have included award-winning poets such as Clare Shaw and Rachel Bower, and the headliners this month are multiple award-winner and TS Eliot Prize shortlistee Mark Pajak, and, just back from a run at the Edinburgh Fringe, Jonathan Kinsman.
Mark Pajak has written for the BBC, The Guardian, the London Review of Books, Poetry London, The North, The Rialto and Magma. He has received a Northern Writers' Award, an Eric Gregory Award, an UNESCO international writing residency and has been awarded first place in the Bridport Poetry Prize. His pamphlet, Spitting Distance (Smith|Doorstop) was selected by Carol AnnDuffy as a Laureate's Choice. He has previously been commended in the National Poetry Competition in 2014 and 2019. His first collection, Slide, came out in 2022, and was described by Patience Agbabi as 'Fresh, urgent, alive… genius.' It was shortlisted for the TS Eliot Prize and the Seamus Heaney First Collection Prize. 
Jonathan kinsman (he/him) is a trans poet from Manchester. He is founding editor of Riggwelter Press and associate editor of Three Drops From a Cauldron, his debut pamphlet & was joint-winner of the Indigo Dreams Pamphlet Prize 2017 and his second, Witness, was published by Burning Eye in 2020. He is also a BBC Edinburgh Fringe slam finalist.
The guest poets will also have books for sale, so bring your pocket money to help support their artistic endeavours!
If you want to sign up for a three-minute open mic slot, make yourself known to host Joe Williams when you arrive. Readers are drawn in a random order from the "Box of Mystery", and the open mic keeps going until the box is empty. Here's the schtick: "We welcome everyone from first-timers to veteran performers, so if you want to give it a go, please do." Chemistry is themed on the elements of the periodic table (the venue, a historic real ale pub situated in the heart of the Woodhouse residential area, just over a mile north of Leeds city centre, is named after Johnstons Chemical Works, a local factory that produced Vitriol – also known as Sulphuric Acid), and this time it's element number 9, which is F for Fluorine. The theme is optional, but you could use it as a creative prompt to come up with some new work to reveal on the night…
Joe Williams is an award-winning writer and performing poet from Leeds. His latest book, a short collection of poems on the theme of sport and games, The Taking Part was published last year by Maytree Press in 2021) and follows the critically acclaimed pamphlet This Is Virus, erasure poems made from Boris Johnson's lockdown letter to the UK, the verse novella An Otley Run, which was shortlisted for a Saboteur Award, and debut poetry pamphlet Killing The Piano. His work has appeared in many anthologies and in literary magazines including The North, Popshot, Prole, Strix, Poetry Scotland and The Blue Nib, and it has been broadcast on BBC radio. He has provided commissioned work for Ilkley Literature Festival and Leeds International Piano Competition, among others.
This event is supported with funding from Leeds Inspired, part of Leeds City Council.