Daily Manchester Walking Tours
Carmel Smickersgill, Tours & Activities Editor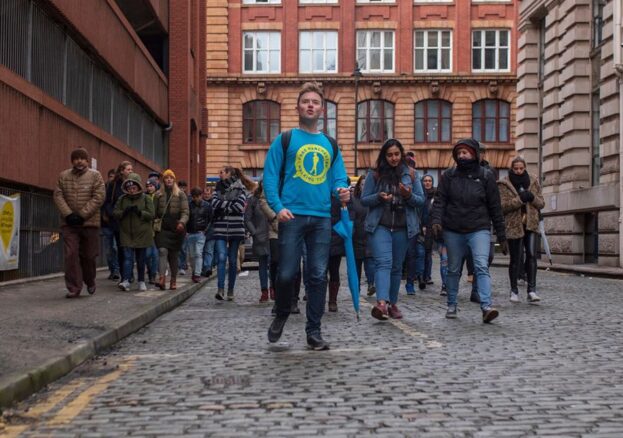 After a brief hiatus, Free Manchester Walking Tours are back and will once more be running on Friday, Saturday and Sunday and they will be running on a daily basis from the 21st June onwards. Beginning at the Alan Turing Memorial in Sackville gardens, their entertaining, welcoming and well informed guides will take you through Manchester's top attractions, monuments and hidden gems. It gives you a full overview of the city's history, culture and current vibe in the space of a relaxed morning.
proud Mancunians (grown and drawn) who wanted to share their passion for Manchester's unique personality
Manchester is well known for its football, music and artistic culture, but how much do you know about the social context of how these cultural movements came to be? The free tours give you a peak behind the concrete exterior of Manchester's architecture and a view into the lives of politicians, big thinkers, musicians and artists who've left permanent marks on the spaces they've influenced.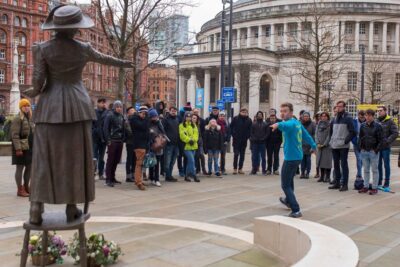 Some of the stops include the Royal Exchange Theatre, Manchester Town Hall, Chinatown, The University of Manchester, the Gay Village, Rochdale Canal, and the Midland Hotel to name but a few. You'll definitely walk away with a better sense of the city's geography and some great ideas for things to do during the rest of your visit.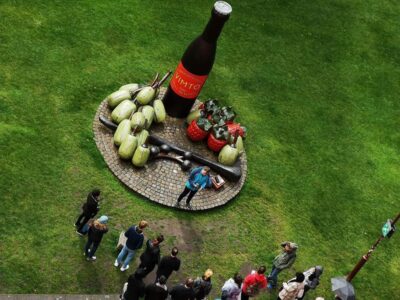 Free Manchester Walking Tours has been running for six years now and quickly became one of the go to stops for visitors to the city, however they often attract curious locals as well. It was originally set up by a group of history MA graduates, playwrights and proud Mancunians (born in or drawn to Manchester), who wanted to share their passion for Manchester's unique personality.
Join them every Friday, Saturday and Sunday, or from the 21st June everyday, at 11 am to learn more about this dynamic place yourself.