Floating Art Workshops
Carmel Smickersgill, Tours & Activities Editor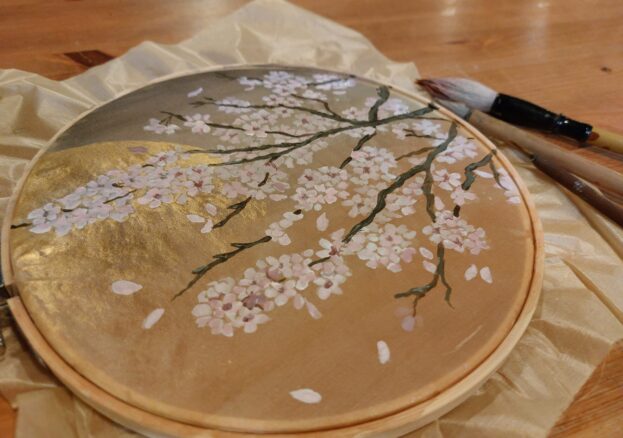 Floating Art have been hosting relaxed and accessible art workshops in Manchester for years and it's great to see them spread their love for creativity to new venues. You can find them at the place where they first started, Chapter One, throughout the month; however, you can now also catch them at Öl Brewery and Nano bar for monthly sessions on the other side of town.
Most of Floating Art's workshops are painting based. Whether you're interested in painting botanicals and more focused on the study or curious to try silk painting to make your own decorative fan they have workshops to cater to every interest. You can get ravey with their UV painting nights or try a new technique with a relaxing bamboo brush painting workshop.
The one exception to this brush based norm are their lino printing workshops. In these, you'll design, carve and print your own piece of lino. The friendly and encouraging workshop host Ula will help you understand how the printing process can be just as creative as the drawing of the design, showing you techniques to incorporate colour and contrast in different ways.
gently encouraging the very best out of their workshop attendees
Having attended Floating Art's workshop's in the past, we found their friendly and open atmosphere brilliant for helping you let loose and be creative. Whether you go with friends or as a solo mission, you'll end up getting to know the other workshop participants as you talk and paint your way through a zen experience.
Often people come away feeling proud of their finished pieces and surprised at the quality of what they've created. This is totally down to the expert help and tuition in the workshops. Floating Art is run by brilliant artists who have honed their teaching skills as much as their craft, gently encouraging the very best out of their workshop attendees.
Join them to unwind, learn, create and meet new people. Check the Floating Art website for further details.