Manchester Jewish Museum
Kate Feld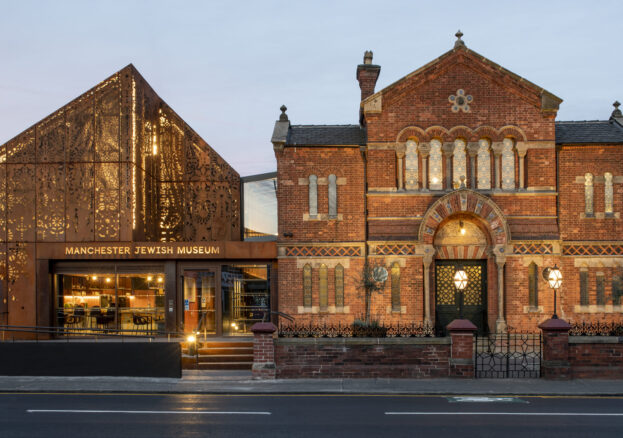 We discover a historic gem of a museum, made even more special by the recent redevelopment.
Manchester Jewish Museum is one of those places I've been meaning to get to for years. I must have passed it hundreds of times on my way into or out of the city. But its location on Cheetham Hill Road is… well, the kind of place you find yourself driving past a lot. This is a pity, for, as I discovered on my maiden visit, it's well worth the schlep.
The museum building itself is a Grade II-listed former Spanish and Portuguese Synagogue completed in 1874 – the oldest surviving synagogue in Manchester, its ornate, decorative features beautifully preserved. Moving around exhibits housed in the former ladies' gallery mezzanine, you learn about the community established by Jews came to this part of Manchester from all over the world to make a life for themselves and their families; to put down roots, safe from the persecution, pogroms and expulsions, ghettoisation and outright genocide. And put down roots they did. Over the last 200 years, Manchester's Jewish community – some 40,000 people based mainly in an area encompassing Broughton, Whitefield, Prestwich, Crumpsall and Cheetham Hill – has become the UK's largest outside London.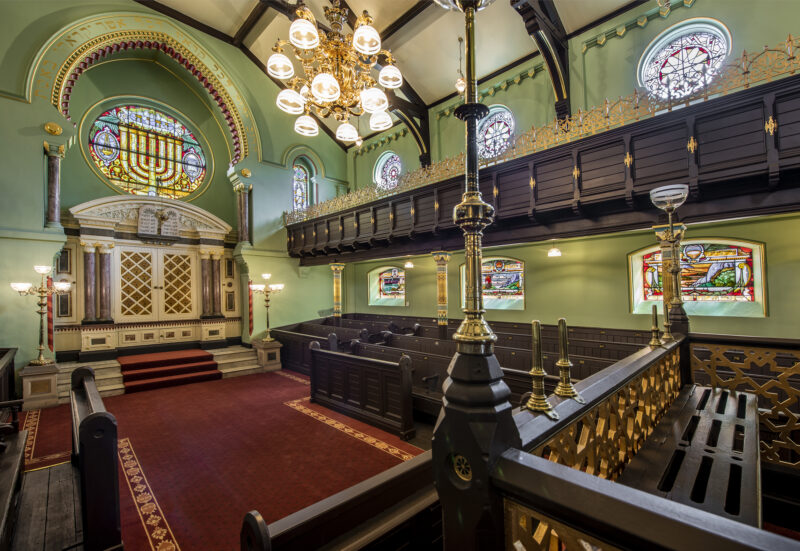 Following a £6m redevelopment and extension, the new museum includes a gallery, a vegetarian café, shop and learning studio & kitchen as well as complete restoration of our synagogue. The museum holds over 31,000 items in its extensive collection, documenting the story of Jewish migration and settlement in Manchester.
A lively events series featuring authors, artists and notable Jewish figures in British culture attracts new audiences to the venue; writers Jay Rayner and Howard Jacobsen have appeared over recent years and Manchester Literature Festival has used the venue to great effect. MJM even organises tours in which representatives from the community guide visitors around contemporary Jewish Manchester, visiting shops, restaurants and institutions.  It's a great way to experience living history, and learn about one of the many crisscrossing stories that make our city the rich, diverse and colourful place it is. Like other small museums on our radar, it's worth the schlep.