Eat The City – Scranchester Tours
Carmel Smickersgill, Tours & Activities Editor
Looking for an alternative gift for a foodie this Christmas? Why not treat them to a tour of Manchester's culinary scene. Scranchester have teamed up with Creative Tourist to offer you a 10% discount. Simply enter the code CREATIVESCRAN at the checkout and you can book a tour there and then – or a gift voucher which can be redeemed for up to 2 years after purchase.
Food doesn't just happen. Where there is food you'll find people, and where people eat there are always stories. Join Scranchester Tours for a feast of edible culture as you rediscover Manchester's past and present through its food. As well as showing you great dishes from some of the city's hidden gems, you will encounter some of the stranger sides of Manchester's food culture. From the colonial origins of Manchester's tea shops and the Italian ice cream families of Little Italy to the birth of vegetarianism. This city is full to the brim with culinary curiosities.
Rob, your Scranchester guide, is bursting with passion and knowledge when it comes to scran. As you eat your way through the city you can be sure to hear intriguing stories and chunks of history. During the tour, you might even get the chance to learn about your own sense of taste and how it differs to those around you. Eat The City gives you a really good overview of Manchester's city centre passing through the Northern Quarter, China Town and Deansgate.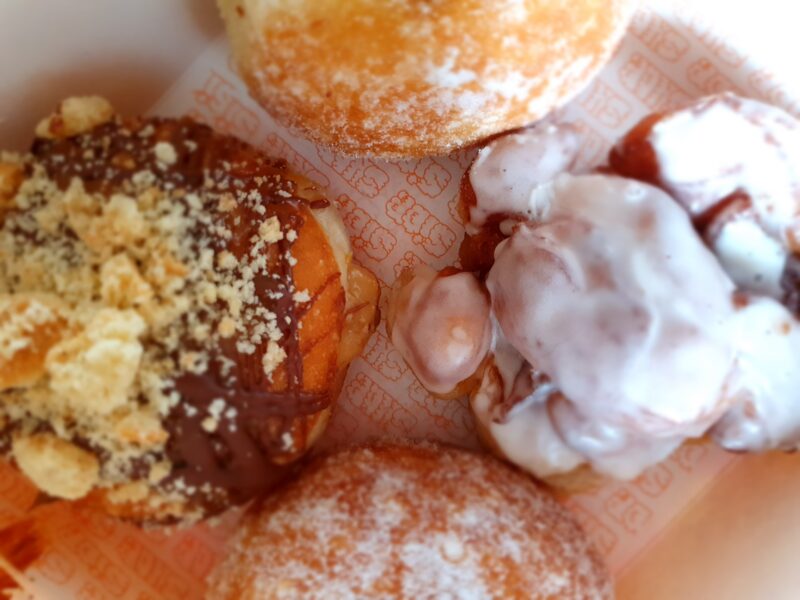 You'll see how industry directly shaped the buildings and culinary culture around each area. Underlying the different exteriors of the places you visit is a common sense of place and a very Mancunian palette. Each establishment aims to do something seemingly simple to a really high standard, resulting in a varied but delicious menu, with no nonsense. Vegetarian options are available at every stop and Rob takes into account any dietary requirements or allergies.
Eat The City runs on Wednesdays, Thursdays and Saturdays, starting at 11:30 am you will spend around three and a half hours eating your way across the City. Each taster has a story and significance behind it. Although the dishes are described as tasters you will definitely not leave the tour feeling hungry. Check the website for tour dates, and to get the most out of the experience it's recommended that you turn up with a hunger to learn something new about the city as well as an appetite for some top nosh!