Fuse Art Space
Carmel Smickersgill, Tours & Activities Editor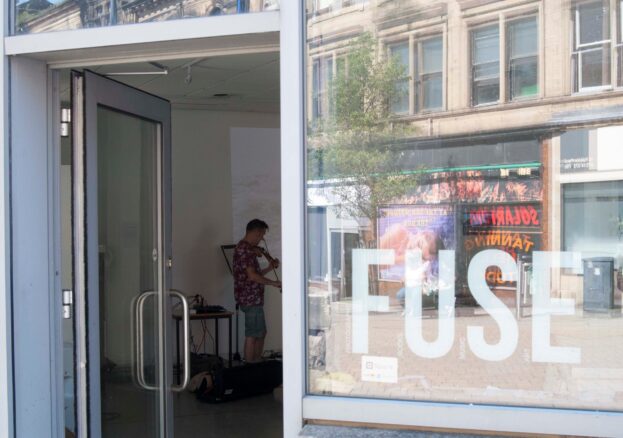 Fuse opened in 2014 and since then it has become Bradford's one stop culture shop. Within its walls you'll find a gallery, an arts space, an adaptable performance venue as well as a shop. It is the place to go for all manner of art forms from avant-garde through to cutting edge.  They commission, produce and invite artists to use their space unconventionally. They also encourage cross discipline hybrid performance as well as unlikely collaborations to create truly thought provoking and memorable work.
As a music venue, they've welcomed acts such as Awesome Tapes From Africa, Philip Jeck, BJ Nilsen and Space Dimension Controller onto the stage. The space itself is unique within Bradford, attracting new names to visit, who would otherwise be found in Leeds or Sheffield. Before the current situation, they were also hosting several film screenings. It premiered local work as well as bringing lesser known titles from the big film festivals to the city.
In the shop you immediately notice the meticulous nature with which their stock is curated. No item is a thoughtless add on and nothing is unreasonably priced. Their ethos is to provide high quality books, magazines, prints, cassettes and vinyl at a fair price, making these artefacts of physical culture as accessible as possible.
As with a lot of great arts organisations Fuse relies heavily on the kindness of local volunteers, so if you're interested in getting involved, head to their website for more information.