The Peace Museum
Carmel Smickersgill, Tours & Activities Editor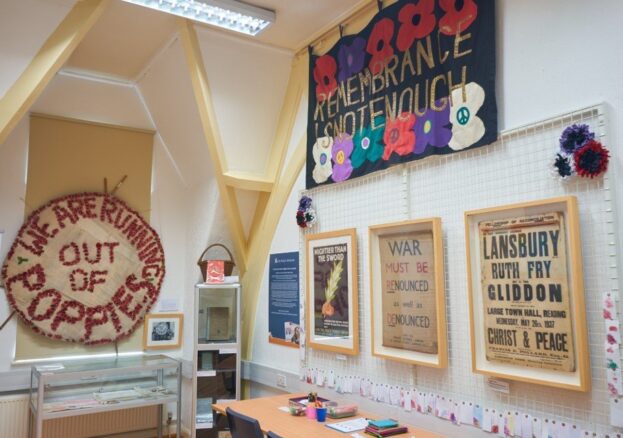 The Peace Museum is a truly one-off experience. This small crevice of social history can be found within Piece Hall Yard, one of Bradford's many architectural gems from the Victorian era. As the only accredited museum of its kind in the UK, they amplify the often untold stories of peacemakers, social reform and peaceful movements.
each object is connected with a person who, in some way, has tried to make the world a more peaceful place
As well as housing a meticulously curated collection of peaceful objects, the Peace Museum aims to become a resource for future peacemaking, whether this is on a micro level of solving conflict between social groups in a small area or ending international war. It's linked to Bradford University's pioneering Peace Studies department.  Although the size of the galleries are small, the Museum brings objects from around the world together, each one connected with a person who, in some way, has tried to make the world a more peaceful place.
Although the collection of over 7000 objects help visitors understand the diverse stories of past peacemaking, the museum firmly believes that peace is something to actively engage with. Through school workshops, national and international level learning and themed exhibitions, the museum promotes their message of peacemaking, empowering people with the knowledge to go into the world and make peace in their communities.
You can now experience the collection through virtual tours and talks, letting you hear about their work directly from those who make it happen. They are also currently running a crowdfunding campaign to move to a bigger venue. Currently the museum occupies three small galleries but they have the potential to become much larger. Check out the website for details of how you can donate.
One of their online highlights is the Peace and Pandemic exhibition. Explore how the pandemic has affected different communities and their ability to campaign for social change.