Factory International presents The Welcome at Aviva Studios
Kristy Stott, Theatre Editor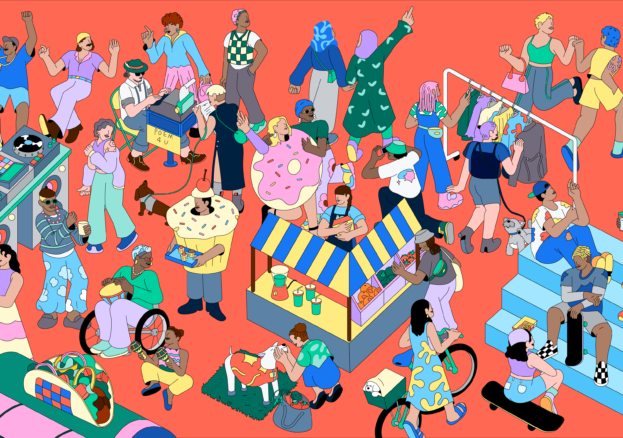 The Welcome is a huge nine-day celebration to mark the opening of Manchester's phenomenal new arts space, Aviva Studios, home of Factory International. A lively and inclusive cultural celebration of all that we love about Greater Manchester and the people that call it home. Expect awe-inspiring performances and hypnotic installations alongside live music, film screenings and workshops. The best part is – most of them are free to enjoy and you can just drop in on the day.
All of the events and performances happening at The Welcome have been proudly curated by Factory Assembly, a wonderful group of Greater Manchester residents who have spent the last couple of years working on the programme. Perfectly reflective of the ethos of Factory International, this is an invitation from those Greater Manchester residents to their neighbours. Come and celebrate Greater Manchester – its people and the brand-new building.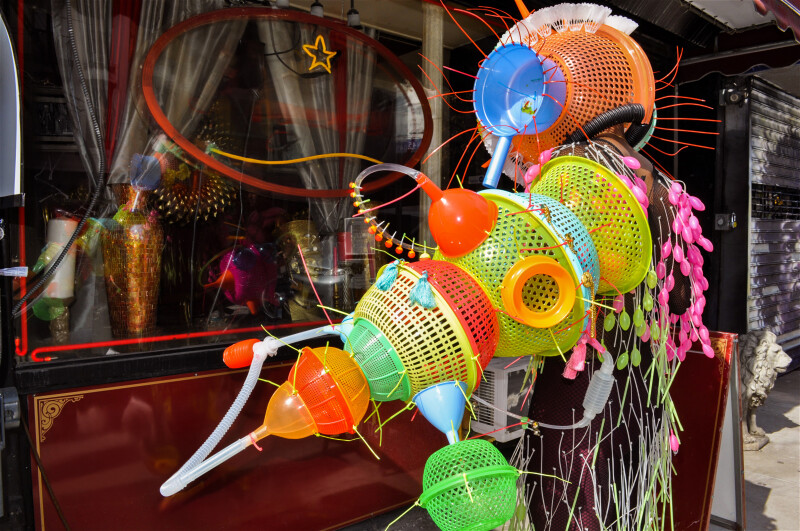 So what can we expect? Alongside some of the best local talent, you'll find some of the most exciting artists working in the world today. Balete Spacecraft is a new installation by Filipino artist-designer Leeroy New. Crafted from waste materials, like plastics and reclaimed wood, Balete Spacecraft is a sprawling spacecraft-like artwork inspired by the sacred Balete tree of the Philipines.
Continuing the colourful commentary and keeping energy levels high, Kalabanté Productions bring a thrilling contemporary circus show – Afrique En Cirque – to Aviva Studios for four special shows. Packed with vibrant costume, high-flying movement and live Afrojazz sound, this is circus as you've never seen before. This is one of the ticketed events happening at The Welcome – don't wait too long to book your tickets.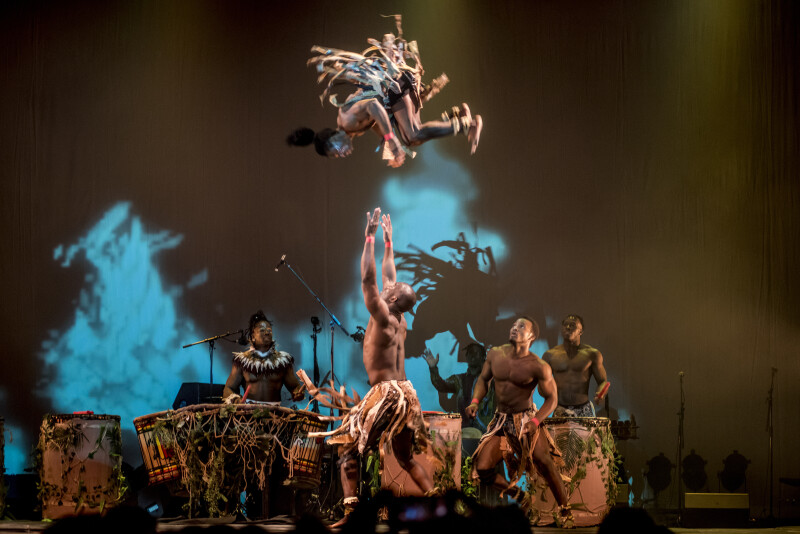 Be sure to check out two free exhibitions that sing and shout about the wonderful people of Manchester. Inside Out: This is Manchester is a collection of community portraits by local photographers Ngozi Ugochukwu, Rebecca Lupton, The Mancorialist and Audrey Albert, while Ming de Nasty's Under Construction is a collection of full-size portraits by the iconic photographer shining a light on all of the construction workers who created Aviva Studios.
Further highlights include a set of workshops culminating in a reflective group performance inspired by Tai chi and Qigong led by Manchester-based Company Chameleon; a packed day of Mancunian street-culture with rap battles, workshops and skateboarding demonstrations and Community Takeover, a packed and free (no booking required) programme of live music, family events and creative sessions.
We love that The Welcome offers an eclectic and enticing programme of opportunities for local people to come together, take part and create. We're excited to experience what Factory International and Aviva Studios bring to the communities of Greater Manchester. Come join the party – everyone's invited.