Company Chameleon: Deep Flow at Aviva Studios
Creative Tourist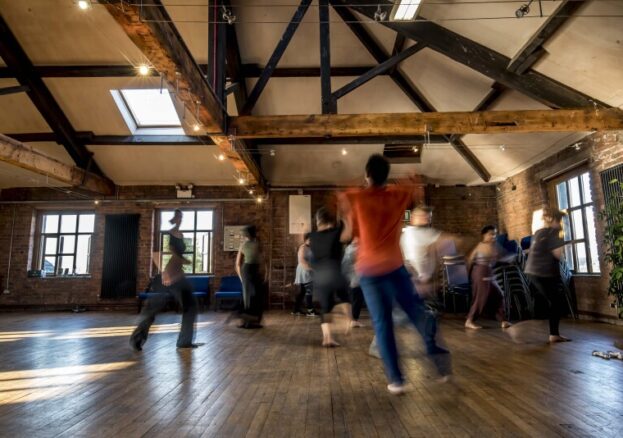 Drawing on the art of Tai chi and Qi gong, Deep Flow is a dance performance led by Company Chameleon that embraces the connection between mind and body.
The piece is all about creating a shared space for creativity, wellbeing and community – which is why the company have invited the people of Greater Manchester to join them for a number of workshops, culminating in a group performance at Aviva Studios.
Guided by local dance troupe Company Chameleon, you don't need to be an expert to get involved. Learn the moves in daytime workshops or on social media – then join a group performance as part of The Welcome. Of course, there's no pressure to participate. With light art from Josh Tomalin and an eclectic soundtrack, there's something for everybody to tune into and enjoy.