Leeroy New: Balete Spacecraft at Aviva Studios
Creative Tourist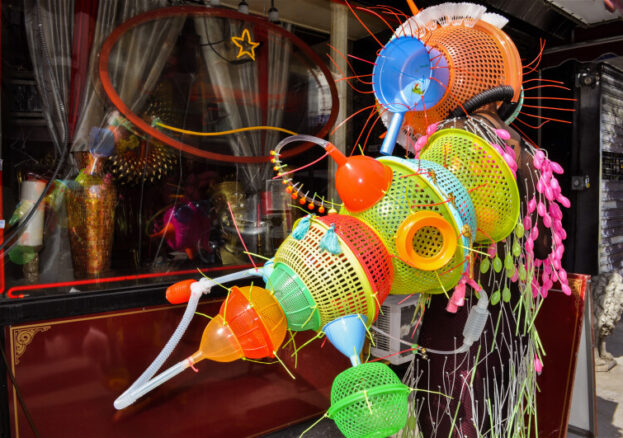 Artist-designer Leeroy New takes over The Social at Aviva Studios with Balete Spacecraft, a sprawling and colourful installation that offers a perceptive commentary on consumerism.
Thought-provoking, twisted and tangled, this new installation from Filipino artist Leeroy New is inspired by the sacred Balete tree of the Philippines. Constructed from reclaimed hazel and willow woods that are native to the region as well as plastics found across our city, Balete Spacecraft uses materials from Manchester to open a discourse around global environmental issues and colonialism – who gets to use up resources and who is left to deal with the waste.
Leeroy New is a multidisciplinary artist working with film, theatre, product design and fashion. Balete Spacecraft has been specially created for The Welcome nine-day celebration to mark the opening of Manchester's phenomenal new arts space, Aviva Studios, home of Factory International.