Low Four Studio
Creative Tourist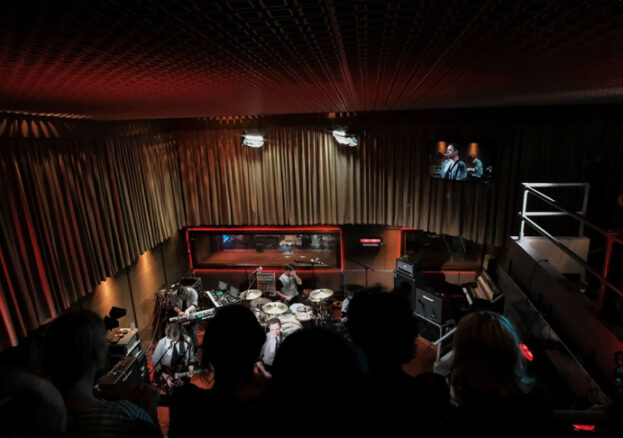 Low Four is a studio and music project that streams and archives live music performance as part of a new generation of music TV programming. The inclusion of a viewing balcony also means that these recordings, along with special events and concerts, are open to a few lucky members of the public.
Old Granada Studios has a long musical legacy, including the TV debuts of both The Beatles and The Sex Pistols taking place there, so this is a fitting venue for this new, futuristic venture. Constructed in 1956, the studio's live room was acoustically treated to deliver an exceptional recording environment, providing the soundtrack to many an iconic British production, but has been left largely unused since 2013, when ITV moved over to MediaCityUK.
The studio has been brought back into play as one of Manchester's key musical hubs. Low Four is very clear about its aim to inspire and promote the region's musical talent. The studio's Dan Parrott has explained that: "We want to help and enable the best local artists to take that next step by giving them not just exposure but an incredible and inspiring space to record in. We envisage a hub for musical excellence and a focal point for those looking in on the contemporary Manchester music scene.  Yes, we'll celebrate and play upon the studios' heritage but our sights are firmly set on the future."
They have pledged to make regular awards to promising young musicians in the form of free recording time and access to the studio's production and development team. The team is also working with the University of Salford, meaning that video production students will be practising their craft on cutting edge equipment in this seriously impressive setting.