Kalabanté Productions: Afrique en Cirque at Aviva Studios
Creative Tourist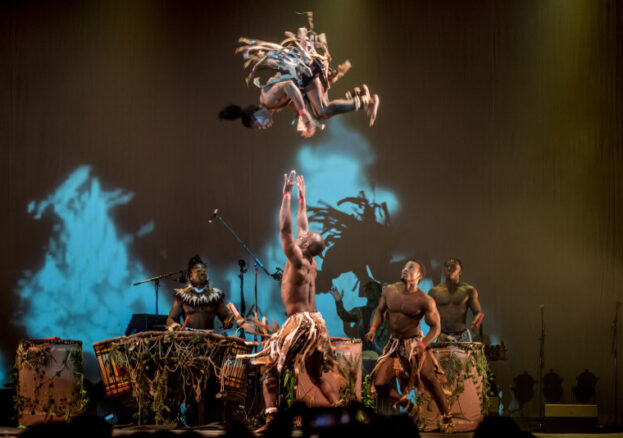 Kalabanté Productions bring their thrilling circus performance Afrique en Cirque to Aviva Studios for four spectacular shows.
Afrique en Cirque is being performed as part of The Welcome, a huge nine-day celebration to mark the opening of Manchester's phenomenal new arts space, Aviva Studios, home of Factory International.
Founded by multidisciplinary artist Yamoussa Bangoura, Kalabanté Productions celebrate African culture, youth, joy and the diaspora. For four nights only, they roll into town ready to transport you to another continent with Afrique en Cirque – a multi-sensory extravaganza inspired by daily life in Guinea.
Get lost in colourful costumes and scenery, as daring acrobats perform gravity-defying moves and dancers take you on a journey through Guinea – all to the sounds of live Afrojazz and traditional West African instruments, from percussion to kora.
Symbolising the strength, agility and joy of contemporary African youth culture, this is a show that puts powerful storytelling at the heart of the circus.