Outdoor Art Club at The Whitworth
Shekina Rose, Families Editor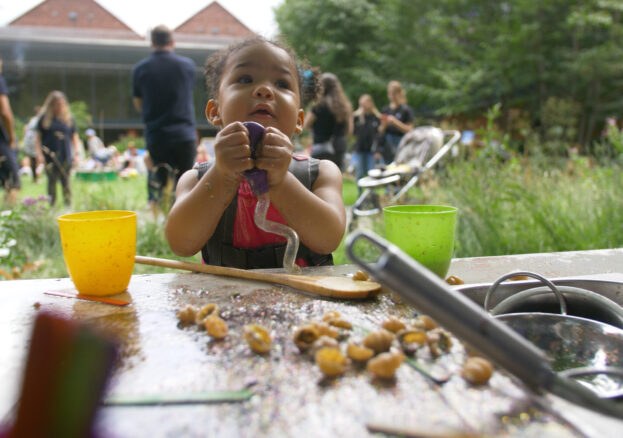 Visit the Outdoor Art Club at the Whitworth Art Gallery this summer, jam-packed with fun and creative activities designed to encourage your little ones to play freely while exploring nature and the outdoors with family and friends.
Get soaked and splash around in the water play, create all sorts of yucky and marvellous medicines at the potion stations and produce your own art with chalk drawing and mud painting. These sessions will take place outdoors come rain or shine, so it's recommended you wear suitable warm clothing, waterproofs, and wellies, especially during the winter months.
The Outdoor Art Club activities are drop-in. If they are at full capacity when you arrive, there are other activities for you and your family to get involved in, including the Welly Walk booklets, Park Trails map, and Colouring-in Park map and there is a play park nearby too.
The Outdoor Art Club at The Whitworth provides a safe and colourful space to encourage children to be curious and take risks. The creative activities support children to learn communication and understand team work, while also improving their fine-motor skills in a natural, secure, outdoor setting. The benefits are huge, and not only this, the welcoming environment enables an environment where adults also feel comfortable. Parents and carers can spend some quality time with their children and other adults, while participating in creative and messy play and breathing in the fresh air!
Upcoming times and dates
10.30am – 2.30pm: Saturday 17 June 2023
10.30am – 2.30pm: Saturday 15 July 2023