Pi: Flying Fun at the Science and Industry Museum
Gemma Gibb, Associate Editor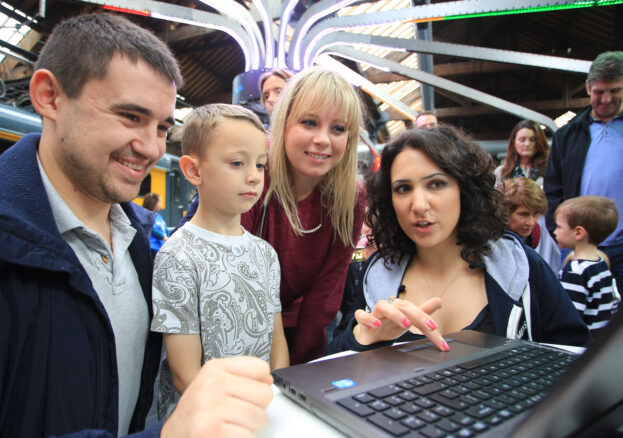 The sky's the limit this weekend as Pi: Flying Fun, a full, free day of investigating the latest thinking on aviation lands at Manchester's Science and Industry Museum.
This Saturday is 100 years since Mancunian pilot John Alcock and his Glaswegian flying partner Arthur Brown made history by completing the first flight across the Atlantic without stopping.
We can't think of a better place to celebrate than with a special flight-themed edition of the Museum's monthly Platform for Investigation event.
Make, tinker with and test your own glider, and see if you can make a non-stop flight across the Revolution Manchester gallery. Test your reaction skills with air traffic control games, learn all about how bees get themselves off the ground, and more.
Meet real-life scientists and find out about the latest discoveries. Look out for Alcock's trusty mascot – a stuffed toy cat called Lucky Jim who will be on display this weekend too.
We love the ethos behind Pi, the Science and Industry Museum's monthly "platform for investigation" events. Inquisitive minds of all ages can take part in fun, free, drop-in sessions revealing up-to-the-minute research, all the latest discoveries and how they affect our lives.
Whether you have no current interest at all to the other extreme of geeking out over a subject, everyone is welcome and every question valid.
Each month's event looks at a different theme from the world of science and technology and is presented by the museum together with their partners Siemens.
Don't miss the chance to admire Stephenson's Rocket, back in Manchester after a phenomenal 180 years and head to the re-vamped 1830 Station, the world's oldest surviving passenger railway station to discover how it changed both Manchester and the world.