IDAHO
Carmel Smickersgill, Tours & Activities Editor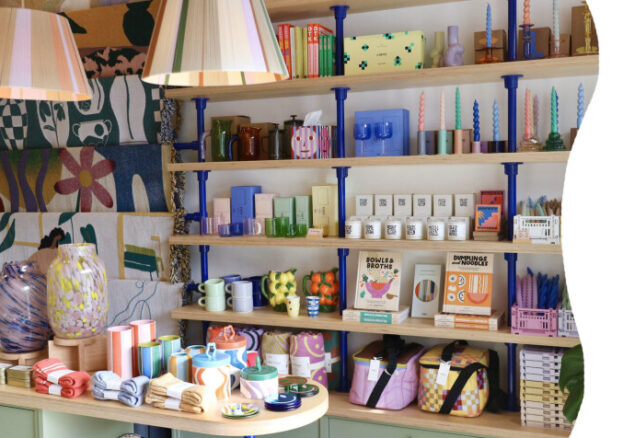 Altrincham has been establishing itself as a destination for an independent shopping spree for years. Between Alty Market with its regional food and vintage fashion and the increasing number of independents in the Stamford Quarter, there is a unique feel to the variety in the independent retail scene in this area of Greater Manchester. It is well known to local shoppers that IDAHO is one of the jewels in the town's retail crown.
Indulge in the search as much as the purchase.
IDAHO opened their shop in Altrincham in 2015 and since then have been bringing colourful design, domestic ease and an array of quirky gift ideas to customers. As you browse the shelves you'll be inspired to find candles, vases, perfumes, bags, socks, hair clips, chocolate and slippers to name just a bare minimum of items you can find inside.
Despite the huge collection IDAHO feels far from cluttered. It's the kind of shopping experience where you can indulge in the search as much as the purchase. It invites you to be intrigued by objects and get lost in the shapes, colours and curiosities in the shop. IDAHO is renowned for its impeccable taste and likelihood that whatever you're looking for, they will have it, plus five other gift ideas you'd never thought of.
The shop is right in the heart of Altrincham and only a four minute walk from the train station, it's also just over the road from fellow independent So Marrakech. There are also excellent places to grab a bite to eat close by like SUD pasta and Pi Bar. So if you're turning your independent shopping spree into a day of fun, there is plenty to explore.