Castlefield Bowl
Creative Tourist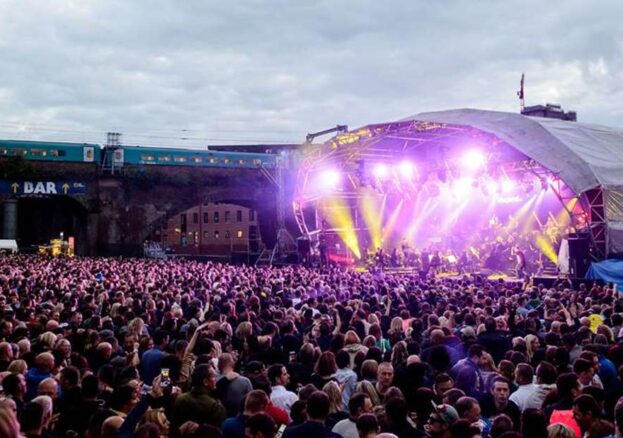 The Castlefield Bowl is an outdoor events pavilion in the inner city conservation area of Castlefield in Manchester. It's billed as an arena, but it's a small one, holding 8000 people for music events (everyone from Kylie to The Streets have played there).
You generally get a pretty great view of the stage wherever you're standing, and the sound, for an outdoor amphitheatre, is really good. As is the atmosphere — something about seeing the city lights flick on around you as the sun sets and the band digs into the second half of their set is pretty special.
When not being used for live gigs, the space often hosts food festivals. Otherwise, it's a public space, with locals often using it as a summer hang out.
In terms of getting there, the closest Metrolink stop is Deansgate-Castlefield, and the NCP Manchester Great Northern multi-storey is just 300 years from the arena.