Rocket Returns to the Science and Industry Museum
Gemma Gibb, Associate Editor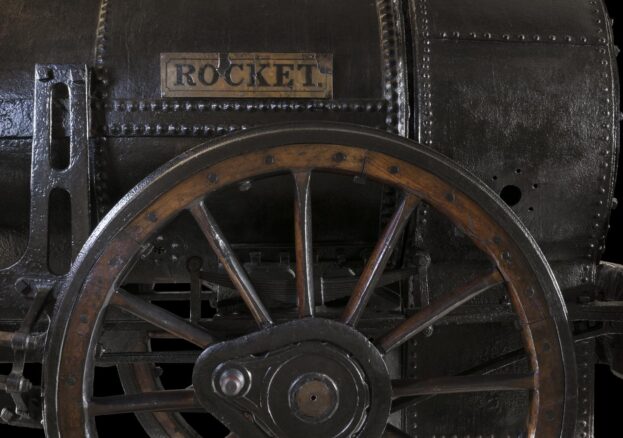 We have a one-track mind as to where we are heading before the 8 September for the final call to see Stephenson's iconic Rocket in Manchester for the first time in over 180 years.
No matter how you feel about train services in the North today, this is a once in a lifetime opportunity. See the engine that changed the world in the location it was made for – to power the world's first inter-city passenger railway line.
It may be difficult now to picture Britain on the eve of the Industrial Revolution but this locomotive returning to the terminus of the Liverpool and Manchester Railway, now home to Manchester's Science and Industry Museum, is goosebump-inducing stuff.
Rocket's story is linked to social as well as scientific and transport history.  A story of the pioneering minds of the age who transformed the world we live in today.
At a time where industrial technology was thriving and thousands of people were flocking to the cities for the first time, a solution needed to be found for transporting both freight and people that was fast enough to keep up.
In 1829, the Liverpool and Manchester Railway company held a competition known as the Rainhill Trails to test the newest technologies of the age and decide on the best mode of transport for the railway. Over 10, 000 spectactors reportedly attended the first day, such was the fascination with the possibilities of new steam locomotives rather than existing "winding engines" which were fixed engines with ropes.
Designed by Robert Stephenson, Rocket blew all competition into the dust (including Cycloped – powered by a horse), achieving a heady top speed of 30 miles per hour. Its win however, was due to efficiency, a combination of strength, power and reliability. A sure bet for the canny Directors of the Liverpool and Manchester Railway.
Rocket's win paved the way for the age of steam, the golden age of railways and the modern rail network across the world today.
We love the fact you can see the engine in the very location it operated, linking the two great commercial towns and people of Manchester and Liverpool, changing lives all round.
Interactive talks take place at 11.00, 11.30, 12.00, 13.00, 13.30 and 14.00 every day.