The Crystal Maze LIVE Experience Manchester
Carmel Smickersgill, Tours & Activities Editor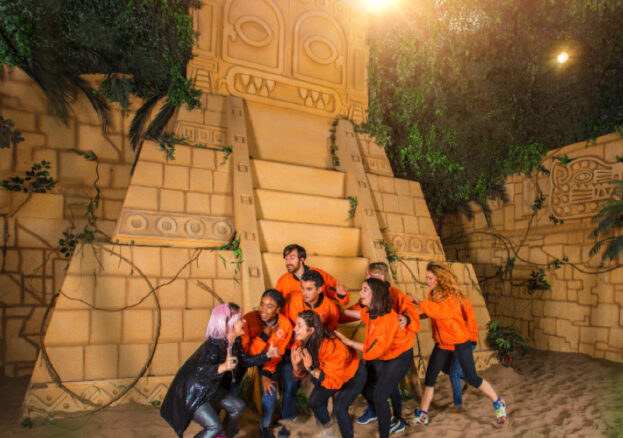 Since its first incarnation on our TV screens in 1990, the Crystal Maze has been taken on by many a group of challenge seeking friends. Now, with the Crystal Maze LIVE Experience in Manchester, it's your turn to have a go. Make your way through 4 adventure zones in a series of mental and physical challenges, collecting time crystals as you go, before entering the iconic Crystal Dome. Once in the Dome the amount of time crystals acquired in the previous challenges will determine how long you have to catch golden tokens. Catch enough tokens and you might be able to land a place on the Crystal Maze leaderboard!
Located next door to the Science and Industry Museum, the Maze can be taken on by teams of up to 8 players. You'll have the chance to wear suitably retro bomber jackets as a designated Maze Master guides you on your journey. Work together across the four adventure zones; Medieval, Industrial, Aztec and Futuristic to win the time crystals. As of 2019, three brand new games have been installed in addition to the original 28. These recent arrivals include Wrecking Ball, an Aztec skills-based challenge as well as Spinning Planets in the Future zone, and Spiders Web in the Industrial zone. Each challenge is completed against the clock, and every member of every team will take part in completing them before those precious seconds run out.
Immerse yourself in this real life, nostalgic, 90's inspired adventure. Whether you make it the leaderboard or not, you can be fairly certain that you'll have a lot of fun trying!