Asia Triennial Manchester 2018
Sara Jaspan, Exhibitions Editor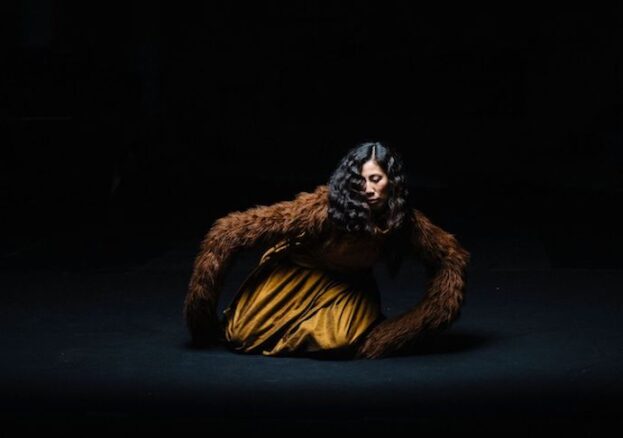 Asia Triennial Manchester (ATM) – Europe's only triennial dedicated to visual art on the theme of Asia – returns this October with two weeks of free performances and special events taking place across the city by artists from South Korea, Japan, Thailand, China, Sri Lanka and the UK. Expect a diverse and challenging array of work as this, the festival's fourth edition, is focused around the central provocation: Who do you think you are? (a reframing of the question: Where are you from?, described by the organisers as "the ambiguous and impossible demand so often encountered by people of colour in a post-industrial, multi-cultural city in the UK").
Under this title and in conjunction with anxieties around Brexit, ATM18 seeks to question how Asian identities are constructed and understood within what it positions as "an accelerating world of mass migration, disputed borders and conflicting ideologies." In contrast to previous years, the focus this time is weighted towards live art, asking audiences to confront these questions head on, in the immediacy of the moment.
Celebrate the festival's launch at HOME on 5 Oct with KOMA, a participatory performance by London-based Japanese artist Masumi Saito reflecting on notions of physicality; followed by Qasim Riza Shaheen's The day after the day before I sinned featuring five lip-syncing brides. Also at HOME, be sure to catch Our mother and the women who fed us rice (6 Oct) – a homage to the artists' Fa & Fo's final acceptance of their heritage, growing-up in a culture where Thai women immigrants are often stereotyped as mail order brides or sex workers; and 'Adventures in Super 8' (9-23 Oct) – a mini cinema season dedicated to the early films of Japan's punk generation.
Over at Bury Art Museum & Sculpture Centre, The Faery Trails (6 Oct-23 Feb) by Lucas Chih-Peng Kao will reinterpret traditional western folklore through a series of 'site-specific experience'. While, on 10 Oct a public procession will set out from Manchester Cathedral in which Chinese artist Han Bing will address the rise of nationalist policies world-wide. And a one-day symposium at the Whitworth will consider what it means to be Asian today, and particularly why Asian narratives are often excluded from discussions on race.
Other festival highlights look set to include Desi GuitR: Reawakening the lost sounds of India at Bury Art Museum, where Aziz Ibrahim will explore the influence of South Asian instruments and sounds on western popular music; and OTO | ma | Dō | the way of sound and space​ (19 Oct) – an immersive expression of Manchester-based artist Naomi Kashiwagi's dual-British and Japanese heritage at Manchester Cathedral.
Asia Triennial Manchester 2018 is presented across HOME, Manchester Craft and Design Centre, Manchester Cathedral, Castlefield Gallery, Gallery Oldham, Bury Art Museum, The Holden Gallery, MMU Special Collections, The Whitworth, Manchester Art Gallery, Manchester Museum, Alexandria Library, Partisan Collective, Portico Library and The Manchester Contemporary. Click below for the full programme.