Burgess Cafe Bar at IABF
Ian Jones, Food and Drink Editor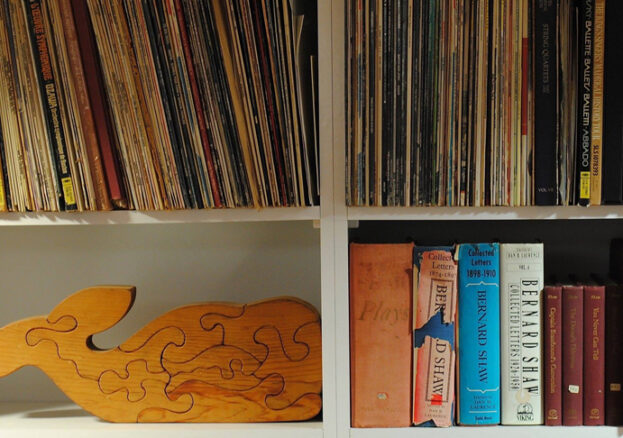 For those of us with literary leanings, Manchester has a rich history. Orwell, Marx and Engels made their mark here, and luminaries such as Jeanette Winterson, Howard Jacobson and Lemm Sissay grew up in and around the city. Then, of course, there's Anthony Burgess. Born in Harpurhey, he became one of Britain's most celebrated writers, writing over fifty books, including the hugely influential A Clockwork Orange. The International Anthony Burgess Foundation was established in 2003 and features an extensive library of Burgess's works, along with a performance space for new writers, musicians and artists.
Completing the picture is a small but perfectly-formed café, which also serves as the in-house bookstore, stocking all manner of Burgess-related works, along with recordings of his music. It's a welcoming space, with huge glass windows making for a bright, welcoming atmosphere. Although only a couple of minutes from Manchester's cultural hub, HOME, the building is away from the main thoroughfare, giving it the feel of a hidden gem. It doesn't have the bustling atmosphere of most Manchester city centre cafés, and that's precisely the point. It's a space for writers and readers, and as such there's no distracting background music, just quiet chatter and the sound of pages turning.
The breakfast and lunch menus change daily, featuring seasonal and simple dishes. Everything is locally-sourced, including coffee from Didsbury's well-regarded R Coffee and meat from Frosts Butchers in Chorlton. Lunch is largely made up of soup and sandwiches, making it ideal for a quick midday stop-off.
Today's lead offering is a courgette and feta soup. It's exceptional. A sleek green puree, heavy and creamy, with hints of sour cheese subdued by delicate summer squash. The other option is pesto and pea soup. This is thinner, more like a broth, but no less satisfying. It provides a cheek-thrilling tartness with a fresh summer feel.
The toasted sandwich comes packed with mozzarella cheese, chunky slices of tomato and a lick of pesto. Heated long enough to melt the cheese but not enough to turn the bread brittle, it's a fine companion to either soup. The granary bap is the star of the show. Fresh soft bread overflowing with crumbly Cheshire cheese and the perfect amount of glossy onion chutney, it's worlds away from a pre-packaged high street sandwich.
Drinks are pleasingly affordable, with most around the £2 mark. The flat white is smooth, frothy and packs a kick, validating the choice of local providers. A large pot of Earl Grey is enough to while away an hour or two. It's deliciously subtle and an ideal choice for a sunny afternoon.
The International Anthony Burgess Foundation is a key part of Manchester's cultural landscape, joining the dots between one of the city's most esteemed writers and today's up-and-coming creatives. It's a quiet environment with an unshowy artistic buzz enhanced by its close proximity to HOME. The café provides a necessary alternative to the hustle and bustle of most city centre cafés, with a pared-down kitchen set-up that takes care not to intrude on its surroundings (no deep fryer here). The focus is on fresh, healthy ingredients with bright strong flavours in peaceful, relaxed surroundings. Burgess himself was a keen cook, often writing about food for various publications, focusing on quality ingredients and home-cooking. On today's showing, he'd certainly approve.