Unpicking Couture at Manchester Art Gallery
Katie Evans, Exhibitions Editor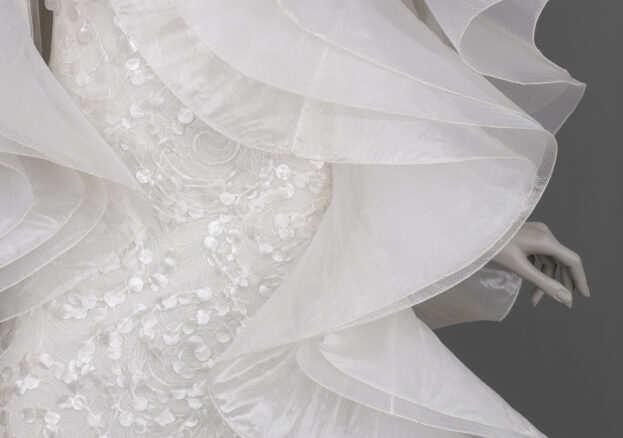 Manchester Art Gallery presents Unpicking Couture, a showcase of ground-breaking creativity and design from the most famous names in high-fashion.  
Whether you're a fashion fanatic or just couture curious, get up close and personal with pivotal moments in fashion history.
Pieces include designs by Vivienne Westood, Elsa Schiaparelli, Alexander McQueen, Christian Dior, Cristobal Balenciaga, Yohji Yamamoto… the list goes on.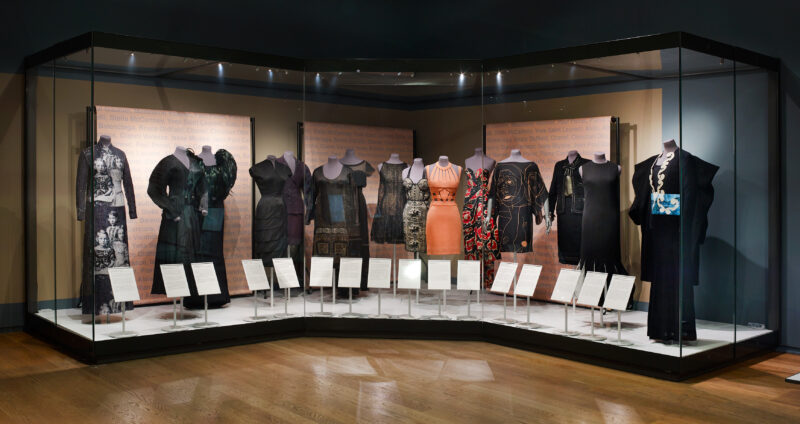 The main display across the far wall begins with an iconic dress by Alexander McQueen. Taken from his 1998 Joan collection, inspired by tragic historical figures, the piece depicts three of the Romanov princesses, victims of the Russian Revolution. 
Meanwhile, a striking panelled dress by Madame Grès is a tailoring puzzle. The beautiful rainbow satin piece is misleadingly simple – it manages to render any trace of making invisible.  
Beside it is a silk and lace evening gown by John Galliano. Inspired by the eighteenth-century Napoleonic Queen Hortense, it oozes sexy sophistication, with a high empire waist and romantic French lace.
And look out for an emblematic little black dress by Christian Dior, just one example of Dior's reinvention of the cocktail dress.
Pierre Cardin's evening dress and coat (pictured above) bring to life the drama of runway couture. Celebrated for his futurist designs, the architectural styling exemplifies Cardin's reputation for experimentation with form and fabric.
The exhibition's focus on the inner workings of design and conservation centre around the recent restoration of a 1930s silk velvet jacket by Italian couturier Elsa Schiaparelli.
The pieces are on display for the first time thanks to acquisition through a National Heritage Lottery grant. Developed by Manchester Art Gallery in collaboration with London College of Fashion, University of the Arts London, the exhibition will run until January 2025.