INNSiDE by Meliá Hotel
Ian Jones, Food and Drink Editor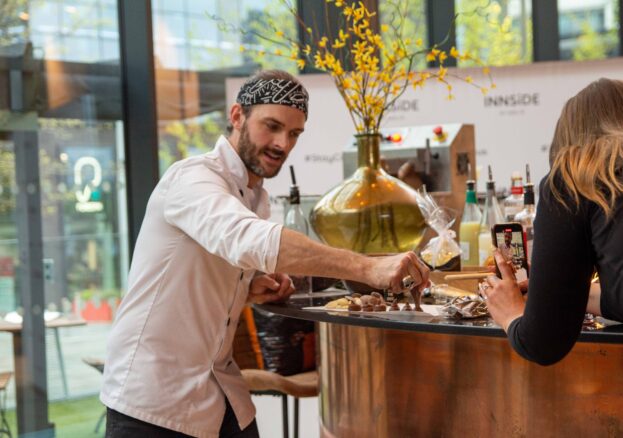 The brains behind INNSiDE, the hotel complex on First Street, certainly know how to treat their guests. Not only is it a beautiful space, the team are hard at work coming up with new ways to wow visitors. The latest concept is pretty special: an in-house chocolatier. We head along for a sneak preview of what this involves.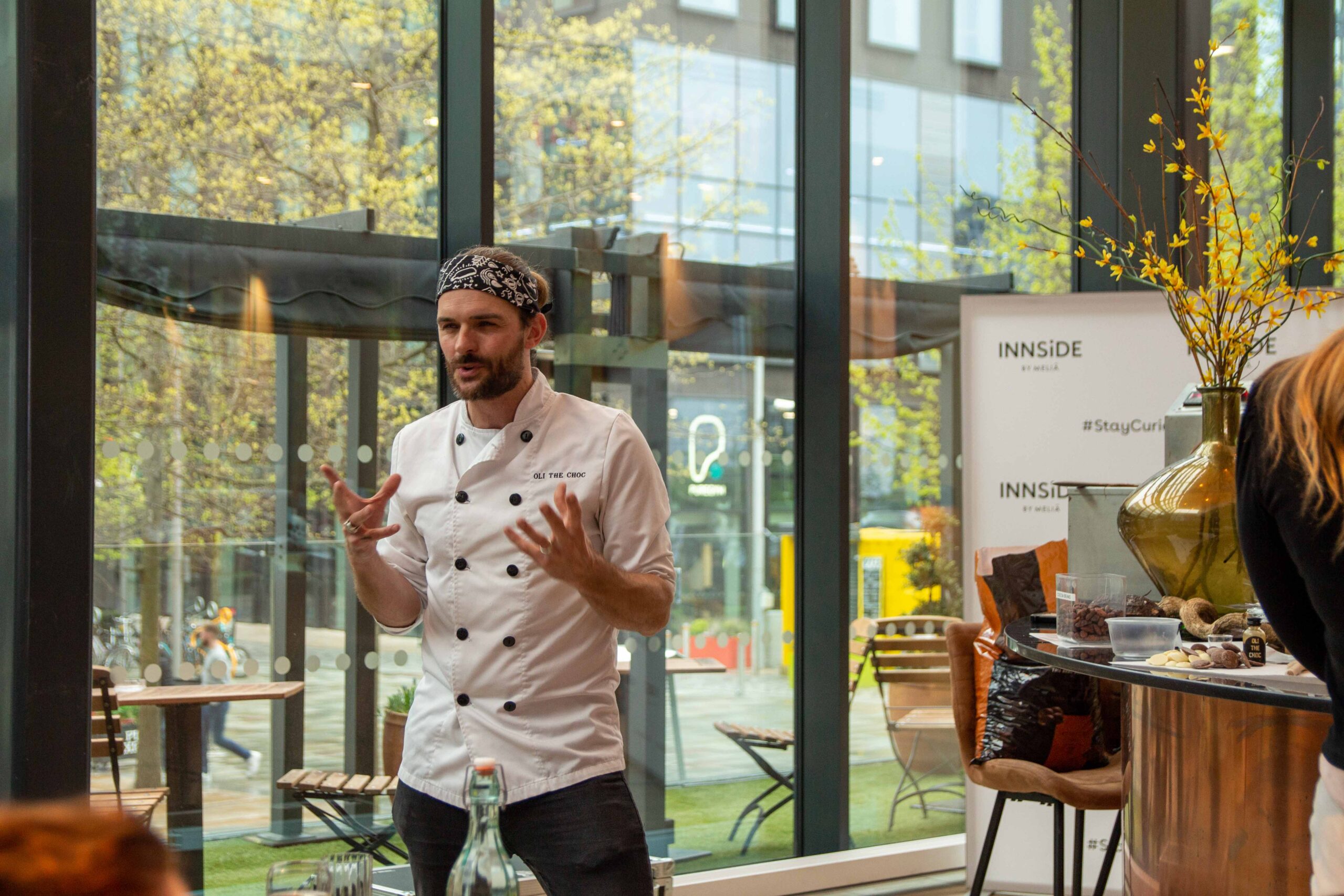 To be precise, it's a collaboration with Manchester-based Chocolatier, Oli The Choc, who hosts a pop-up chocolate-making workshop during our visit. It's hard to imagine anyone more suited for the job. Oli isn't just a great host – charming, funny and keen to keep everyone involved and smiling – he also lives and breathes all things chocolate.
And not just any old chocolate, this is some of the finest, silky-smooth cocoa-bean-derived produce you'll find anywhere in the North. His main type of chocolate is known as 'The Holy Grail' and well, he's right – it's that good. Oli is widely known for his innovative and stylish chocolate creations, such as a gold-leaf coated chocolate cassette tape, and my particular favourite, white chocolate fries (with just the right amount of salt).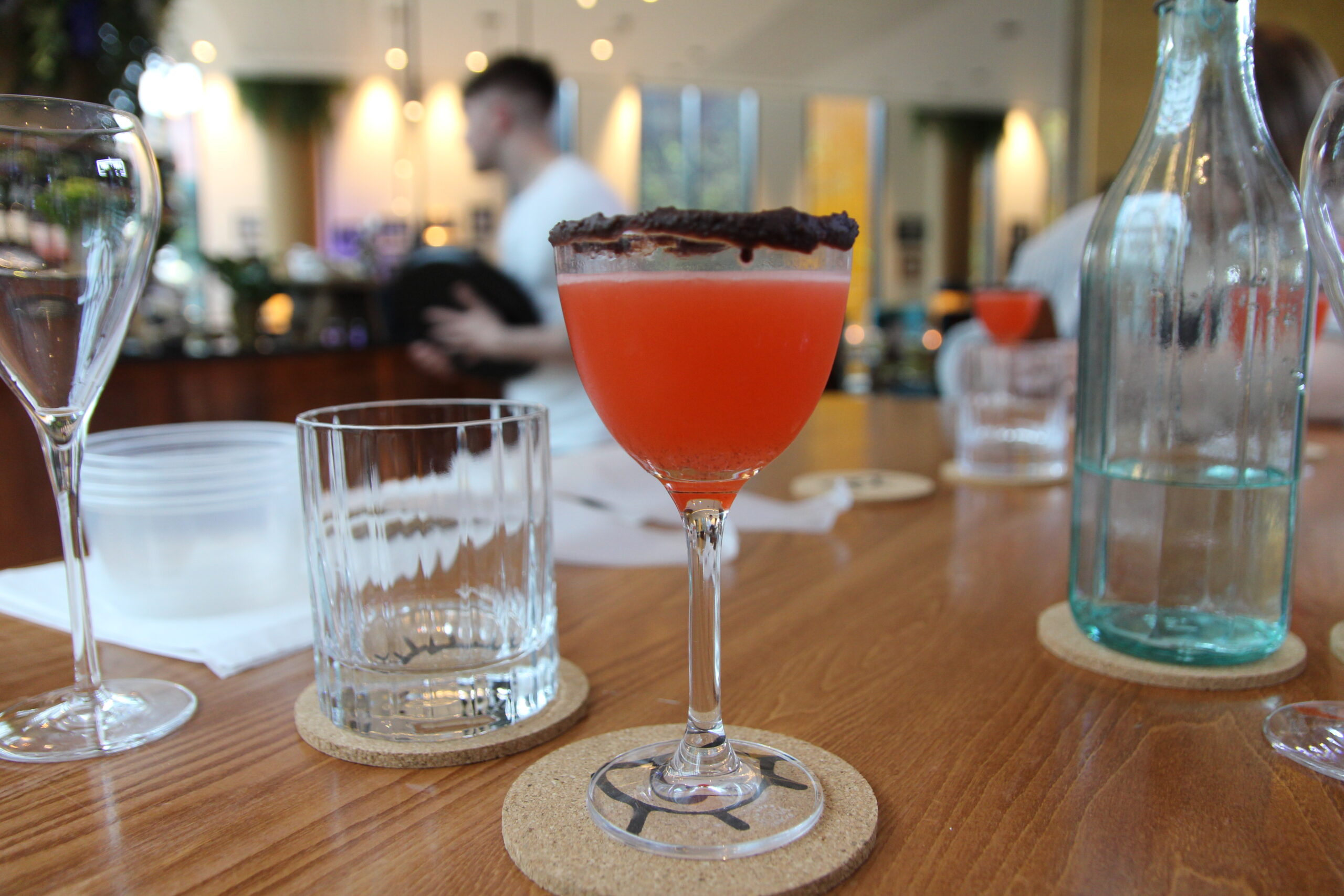 You'll find both of these in the Curiouser & Curiouser chocolate hamper, which guests can add to their room when booking their stay at INNSiDE Manchester. This costs just £16 – a bargain considering the high quality and sheer amount of goodies packed into each stylish box. As well as the fries and cassette tape, you'll get a bunch more quirky chocolate products, designed by Oli The Choc,   such as his famous Holy Grail bar, a mini chocolate Gameboy replica and other special surprises, featuring chocolates with unusual flavours.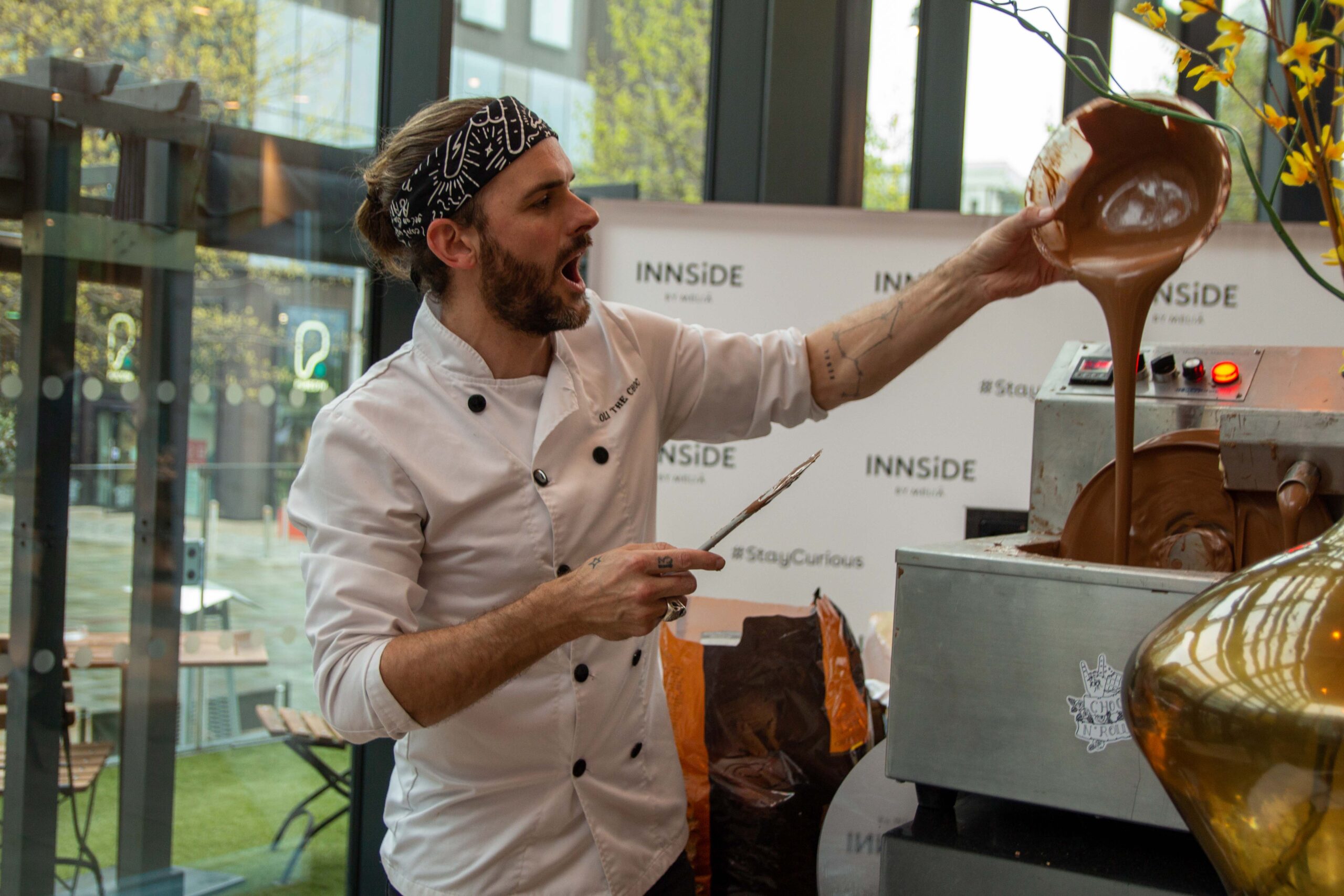 It doesn't end there – INNSiDE is doubling down on the whole Wonka-style experience by including an instant summer classic cocktail at INNSiDE Manchester's in-house restaurant, First Street Bar & Kitchen, called the Chocolate INN Disguise cocktail. This is a delicious creamy mix of summer fruits and an indulgent chocolate vodka infusion, with a long chocolate finish.
INNSiDE have a knack of taking the classic hotel experience and whipping it up into something modern, exciting and ultra-memorable. This collaboration with Oli The Choc is a great example of Manchester's hotel-scene at its most inspired best.