The Ritz
Creative Tourist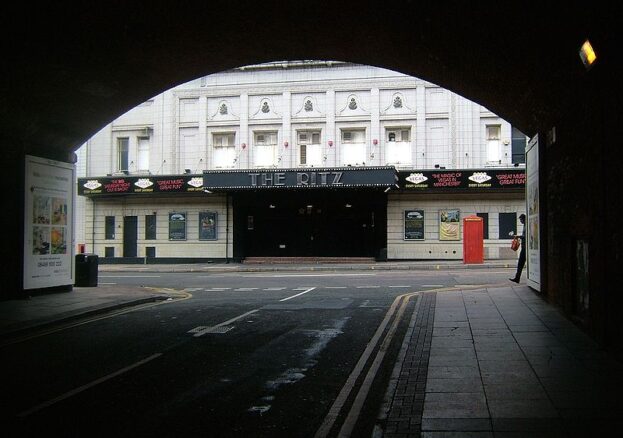 Opened as a dance hall in the roaring 20s, The Ritz has hosted everyone from hosted The Beatles to Frank Sinatra to The Smiths, and it's still going as strong as ever. Notably, it retains its original sprung dancefloor from those early days, which makes for a truly exquisite excellent mosh.
You'll find all manner of live gigs and club nights here, most in the main venue space which holds 1500. But there's another, subterranean space, that most people aren't even aware of, which is opened for special events like festivals. This holds 500.
Full disclosure, the sound can be a little hit and miss at The Ritz, and the drinks prices are criminal (honestly, £7.75 for a single?), but the venue itself has a lot more soul than many of its O2-owned counterparts (perhaps with the exception of The Apollo), and its listings are absolutely on point.