Bunny Jackson's Juke Joint
Martin Kevill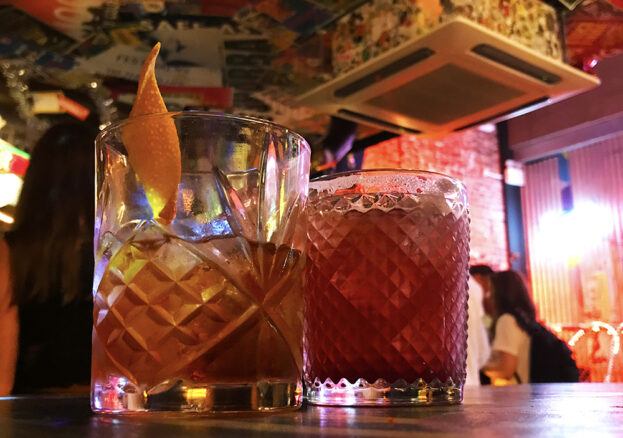 Covid-update: Bunny Jackson's will be open 7 days a week from now on, from 12 noon til 3 am. Best of all, it's walk-ins only – no need to book in advance. 
Full Review from 2019:
Ask someone outside Manchester if they've ever been to Bunny Jackson's and most would assume you're talking about some UK reincarnation of Michael Jackson's infamous Neverland Ranch, possibly set up by Blanket's lesser-known brother. To sociably-mobile Mancunians however, Bunny Jackson's is an established name on the bar scene and I went to check out this kooky little enigma on a warm, Thursday evening to get my lips around these wings I'd been hearing so much about.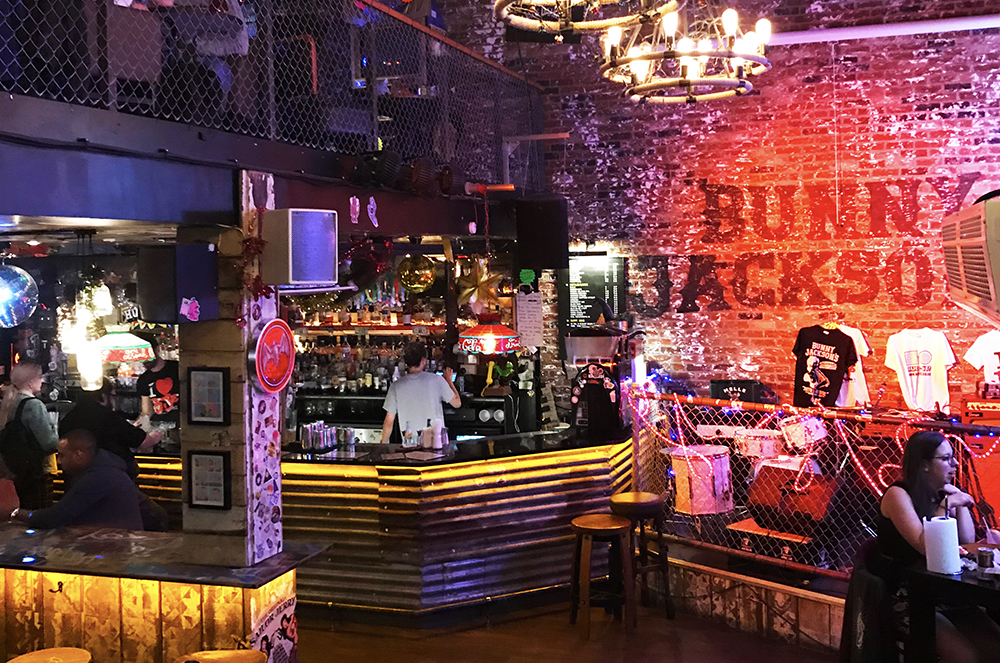 Bunny's, referred to as BJ's by teenagers, had a brief spell at B.Eat Street in 2017, on a site lodged so awkwardly between Deansgate and Great Northern, only experienced orienteers could find it. I went there a few times and there were more pigeons than people; great for me, but pretty grim for the independent businesses. After two difficult summer seasons, B.Eat Street shut down and Bunny Jackson's was off down First Street to forge a more stable relationship with the city in a better location.
First Street is a vibrant little culture zone and all the bars and restaurants wrap nicely around HOME, but it's a busy old place in the evenings and there are some pretty eager opportunists milling around. Keep an eye on your belongings, but don't let that stress you out too much, because there are plenty of friendly locals in the area.
It's midweek but you wouldn't know it. The atmosphere overachieves for a Thursday evening and there's a sausage dog wandering aimlessly through the bar area, adding a dash of excitement to proceedings and giving the girl chatting to the Bitcoin investor something better to pay attention to. The whole vibe lulls you into a false sense of security and for a split second I think it's the weekend.
The music's very good; classic duke joint stuff and it's loud enough to enjoy too, but you can still talk comfortably. There are flickering lights and twisting waves of colour all over the show and the walls are covered in American paraphernalia. We're talking retro brand signage and posters from the 60s and 70s… it's like an episode of Storage Hunters up there and it looks great.
They've shipped a not-so-poultry sum of 175,000 wings since the place opened in November 2017
The menu screams casual dining and there are about five things I want immediately, but I'm politely reminded we're here for the wings. The 10p chicken wings, in fact; Bunny's new flagship offer. It's a ludicrously generous proposition and the barman tells us they've shipped a not-so-poultry sum of 175,000 wings since the place opened in November 2017. That's enough chickens to fill Old Trafford football stadium, field two teams of 11, complete with substitute benches, referees and a punditry panel in the studio. Incredible thought.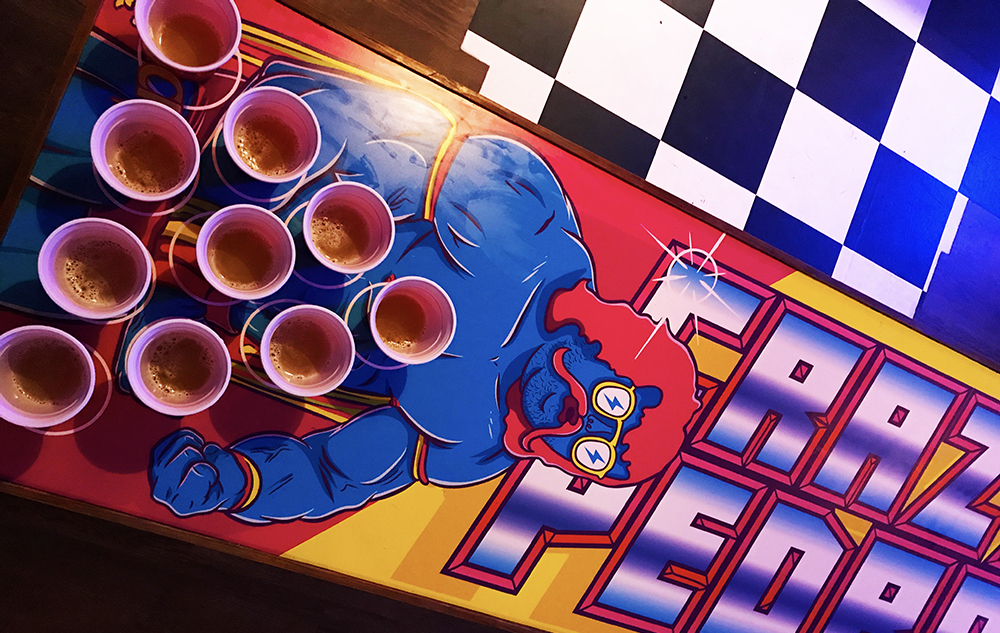 But they taste great and the two options of heat and sweet cater for the majority. Bunny's Hot Sauce packs a bit of a punch but the House BBQ stands out as the winner as it's sweet, sticky and generous. There's enough sauce on the wings to mask any of the unusual flavours you'd expect from a 10p wing, but it's not like that at all; the wings are as good as you'll get anywhere else in Manchester, just a hell of a lot cheaper.
For drinks, we had the Old Fashioned, a tasty little bourbon number with fresh orange peel, followed by Porn in the USA, which has vanilla vodka, cream soda and various fruity purees. Both are really sweet and cut through the chicken and sauces perfectly. It's worth noting the stunning selection of beers behind the bar too, such as Blue Moon and the various snazzy craft IPAs people like to broadcast their knowledge of.
There's an arcade game on which you can shoot wild deer for no reason (as if cooking 175,000 chicken wings isn't enough to rile the vegans)
Downstairs, there's a stage, which I'm told is for the house band. These duke dudes play on Wednesdays and Sundays and apparently, they're as good as the guys at Albert Schloss… and look exactly the same too, winky face, tee hee etc. Upstairs, there's a pool table, a beer pong table, a second bar and an arcade game on which you can shoot wild deer for no reason (as if cooking 175,000 chicken wings isn't enough to rile the vegans). All this adds to Bunny's personality and charm; this place has obviously been pulled together by a team with a wild imagination.
You don't need to go out of your way to check them out, but the gents' toilets are worth visiting should nature call. The urinals are those big Rolling Stones 'Tongue and Lips' logos and there's more graffiti on a single wall than the rest of the city combined… it's all absolute drivel too, which is fantastic. Like I said, only go into the toilets if you're going to be using the facilities as some people might find your off-duty browsing session a little antisocial. Take it from me.
I left Bunny Jackson's eager to set a date for a next visit. It's casual and approachable, and it's got a fantastic bar and food menu. I'll be putting a Sunday visit in my diary as soon as possible to catch the house band and kick back with a few drinks. Who cares if I've got work on Monday?