Tours of Manchester can be a bit predictable: take one of Northern Quarter Stories' Manchester walks, though, and you'll see the city in a whole new light.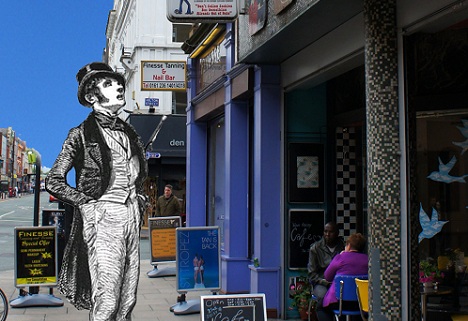 Imagine if you could suddenly experience and enjoy the city and its people in a completely new way with just a simple shift in perspective – well, now you can. The Flâneurs' Guide to The Northern Quarter, part of the Manchester Weekender, gives you a chance to do just that.
Don't worry if you don't know what a flâneur is – most people don't (hint: it has nothing to do with baking flat, open-topped pies, or throwing them). Flâneurism is about being "a passionate spectator" and deriving pleasure and intrigue from watching daily life in cities.
The strolling tours, which will take place at two set times on Sunday 14 October, offer a choice between 'Tribes' (people watching); 'Canvas' (art and architectural detail); 'Money' (the commercial, social and cultural conditions that made the Northern Quarter what it is today) and 'Soundscape' (an audio-based sensory tour). Each tour ends with sherry and cake, and the chance to share your experiences with your fellow flâneurs.
Sound difficult? It really isn't. Another definition of a flâneur is, "a man about town who saunters around observing society", which is what most of us do naturally, if not consciously. Obviously, in the 21st century 'man' implicitly includes women. But, not to dumb it down too much, it does also involve elements of social and cultural history, anthropological study, artistic and architectural layering, serendipity and a fair bit of nosiness. Even if you think you know the Northern Quarter we are sure that you will see it and feel it afresh in this journey through 240 years of its history.
You will probably not be surprised that the concept originated in mid-19th-century France, and was best summed up thus by Charles Baudelaire: "Thus the lover of universal life enters into the crowd as though it were an immense reservoir of electrical energy. Or we might liken him to a mirror as vast as the crowd itself; or to a kaleidoscope gifted with consciousness, responding to each one of its movements and reproducing the multiplicity of life and the flickering grace of all the elements of life". So there you have it – join us this October for a tour of the city as you've never seen it.
The Flâneurs' Guide to the Northern Quarter, Midday–1.30pm & 3pm–4.30pm, Sunday 14 October 2012, £6 (inc.sherry & cake). This event has now SOLD OUT. Part of the Manchester Weekender. The tours are conceived by Northern Quarter Stories and led by theatre director Mark Babych, artist Noah Rose, artist Michael Trainor and actor Richard Oldham; read the latest NQS feature here.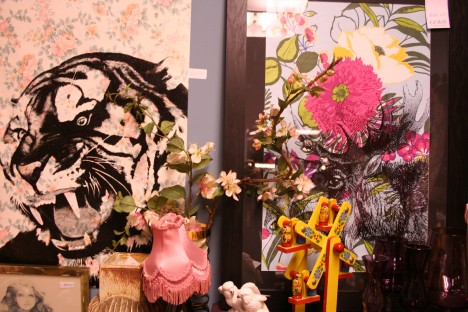 Images (top to bottom): Flaneurs' Guide to the Northern Quarter, courtesy Michael Trainor; Vintage shop in the Northern Quarter, Manchester, by Creative Tourist.