Northern Quarter, Manchester
Creative Tourist
Manchester's most characterful, independent district is a jumbled network of streets to one side of Piccadilly Gardens – once home to busy textiles warehouses and even the occasional umbrella factory. Now, the red brick buildings with their New York-style fire escapes are regularly used in film sets, and the streets are bursting with independent cafés, shops, bars, and cultural hotspots.
The Northern Quarter has become a destination in its own right, with the laid-back, bohemian vibe during the day transforming at night into teeming pavements of people in search of good food, craft beer, pop-up events and live music.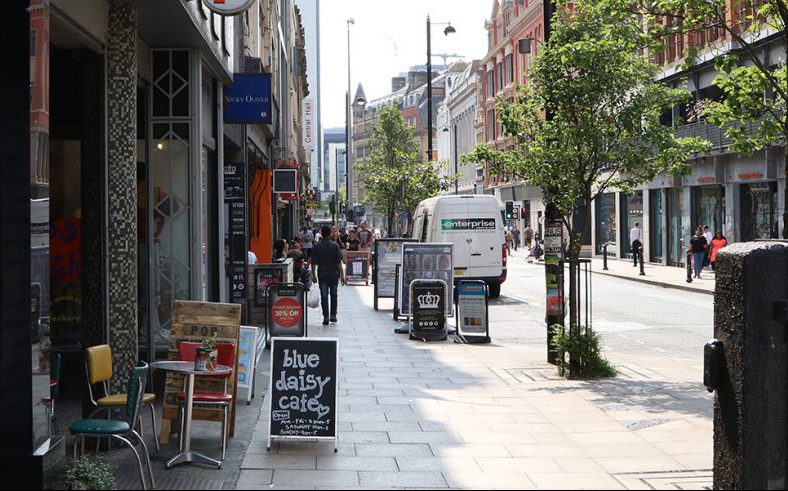 When walking around, keep your eyes peeled for public art. The regularly updated artwork at Stevenson Square (currently featuring a mural of David Bowie) and the Tib Street substation are particular must sees, both curated by Out House MCR and funded by Fred Aldous. But look up and you'll find other little surprises, from the sculptures of exotic birds high on a wall on John Street (a nod, apparently, to the area being known for its pet shops in Victorian times) to a colourful ceramic pineapple on top of the Binks Buildings.