Whistle Punks Axe Throwing
Carmel Smickersgill, Tours & Activities Editor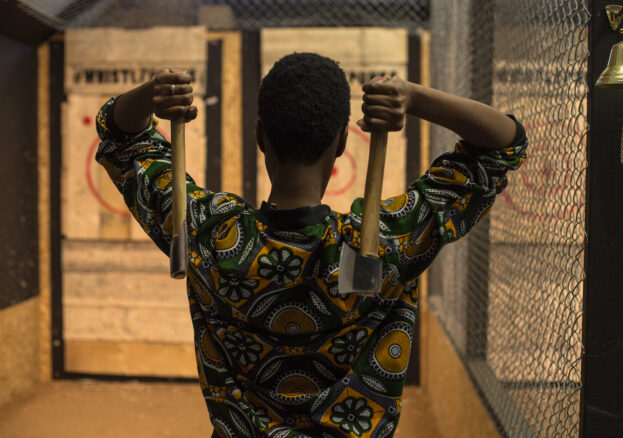 What could be more fun than throwing axes at large planks of wood with wild abandon?
Whistle Punks have been bringing axe throwing to Manchester's Great Northern since February 2017. Having started in London, the popularity of this cathartic pastime has been growing exponentially since branching out. According to their faithful patrons, the satisfaction of hitting the bullseye with a freshly launched axe is mildly addictive. You'll find yourself quickly getting wrapped up in the technicalities of your throw in an effort to 'cut the paint'. Your standing distance, height and the rotation of the axe as it glides through the air could make the difference between a good axe and an embarrassing fail.
You can take your friends and compete against each other or watch as they realise that axe throwing isn't as easy as it looks. In this era of 'competitive socialising', it's the perfect way to start a quirky night out. Alternatively, there is a Monday night league for those people who want to throw axes on a regular basis. This league runs in six week cycles, with the finals on the last of the six weeks. It's a chance to refine your technique while making friends and competing.
There is no need to be super strong or have any previous experience; all are welcome at Whistle Punks, providing that you are over 18. Give it a try this season and who knows, axe throwing may be your new favourite way to let off steam. Be sure to book in advance though as the four lanes fill up fast.
After more adventurous activities? Check out our guide.