James Martin Manchester
Ian Jones, Food and Drink Editor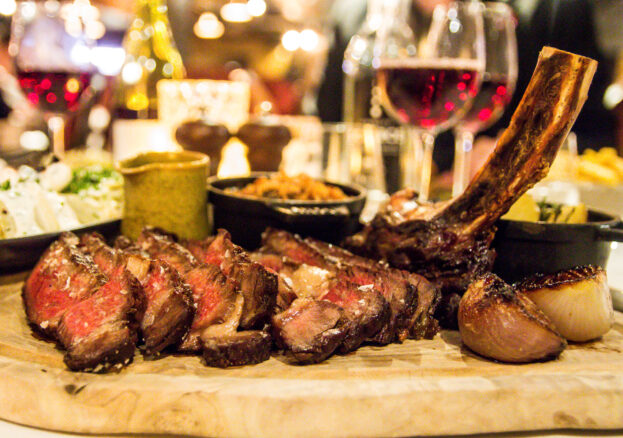 James Martin is frustratingly hard to find. Not the Yorkshire chef, he's everywhere – if he's not all over terrestrial TV, he's in his car frightening cyclists. No, we're wandering around the cavernous Great Northern Warehouse trying in vain to find his Manchester restaurant, led astray by a lack of signage – and in one case, one arrow pointing us in the entirely wrong direction. Exasperated, we ask the staff at the nearby casino where it is, only to discover it's actually in the casino itself.
Meat proves to be the element James Martin excels at
But the fun doesn't stop there. Not quite grasping the concept of food photography, the doorman refuses to allow us in with a camera. After explaining that we were here to take images of the food – not depressed dads putting the mortgage repayments on red – he silently, and reluctantly, deigned to let us in.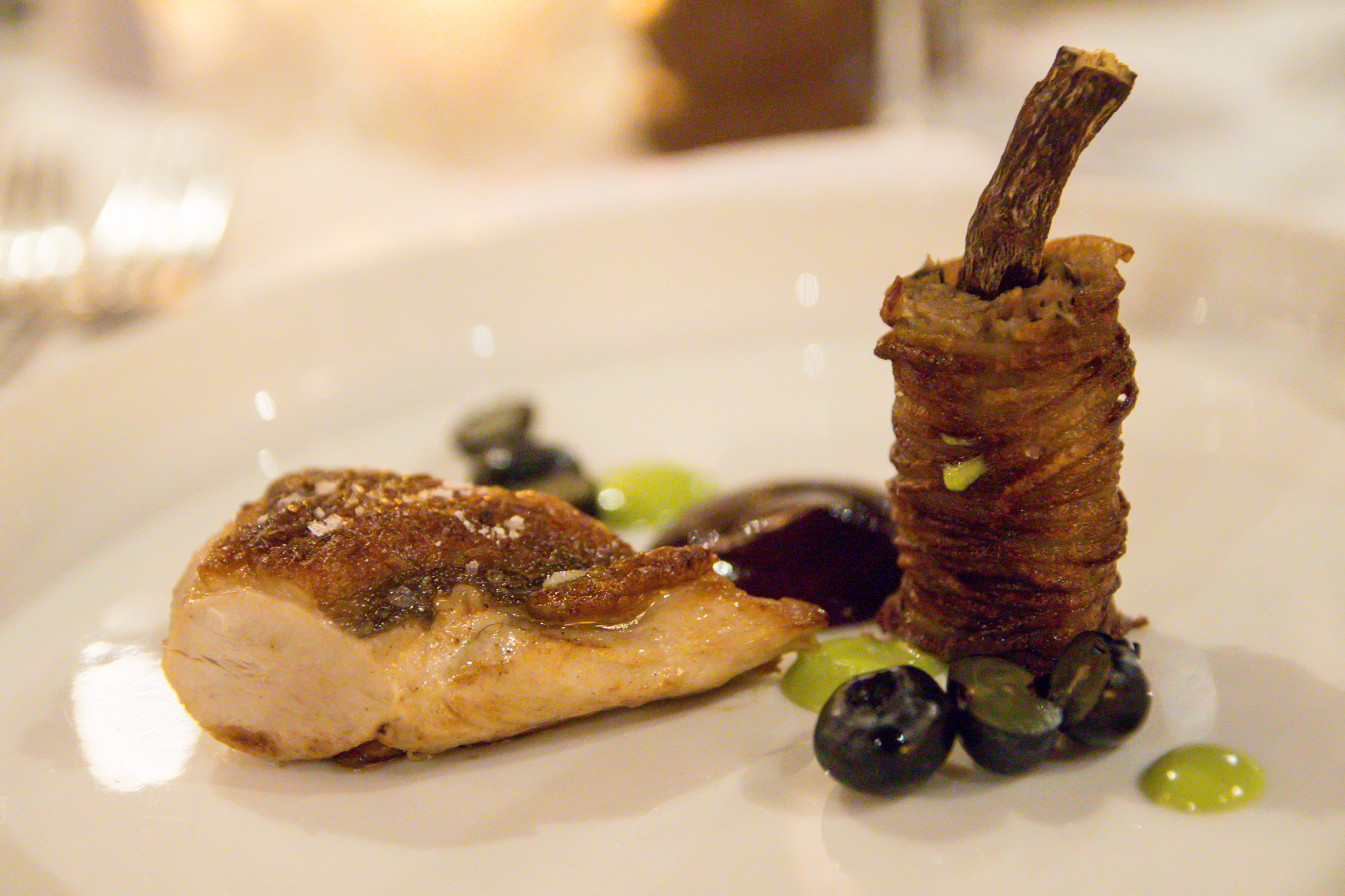 Thankfully, the restaurant itself couldn't be more different from this unedifying start. The staff are delightful and eager to help and suggest dishes, all while waxing lyrical about their personal favourites.
Heavy on flavours of the British countryside
The meat starters are fantastic, with a slow-cooked ox cheek – darkly-sticky and tender as they come – competing with the guinea fowl dish for attention. The latter is particularly delicious, all rich autumn flavours, wonderfully-cooked with soft breast meat and a grandly crispy skin. The Thai crab risotto rather pales in comparison, being slightly over-salted, and less easy on the eye. It's not a disaster by any means – it's a perfectly fine bowl of soft rice with subtle Thai flavours – but can't live up to the standards set by its carnivore-friendly sibling.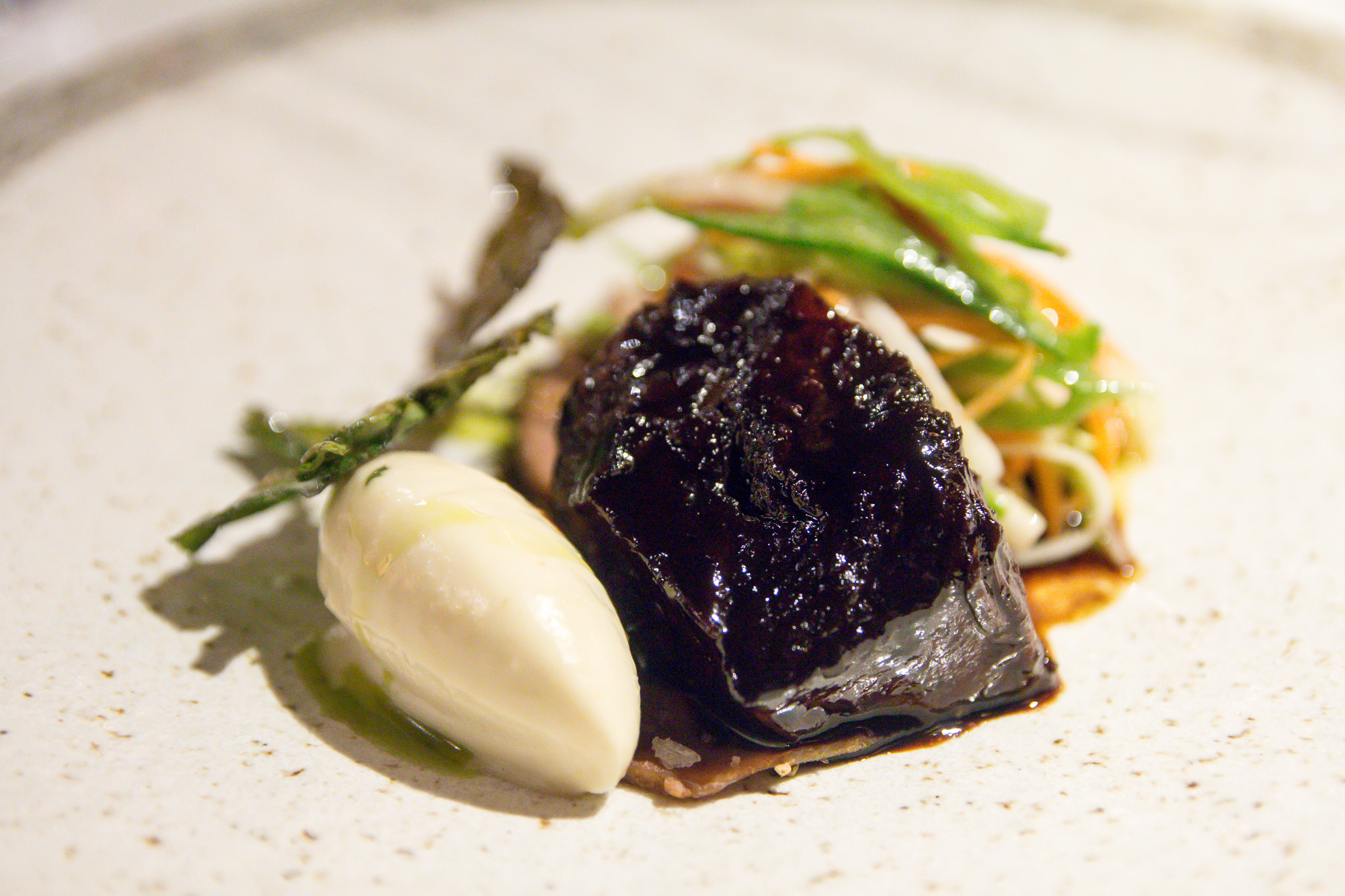 Indeed, meat proves to be the element James Martin excels at, with the crown roasted baby chicken making for a stellar main course. It's heavy on flavours of the British countryside, employing an array of cooked-down vegetable aromas for the jus, and the unusual but impressive addition of dill to the accompanying pearl barley.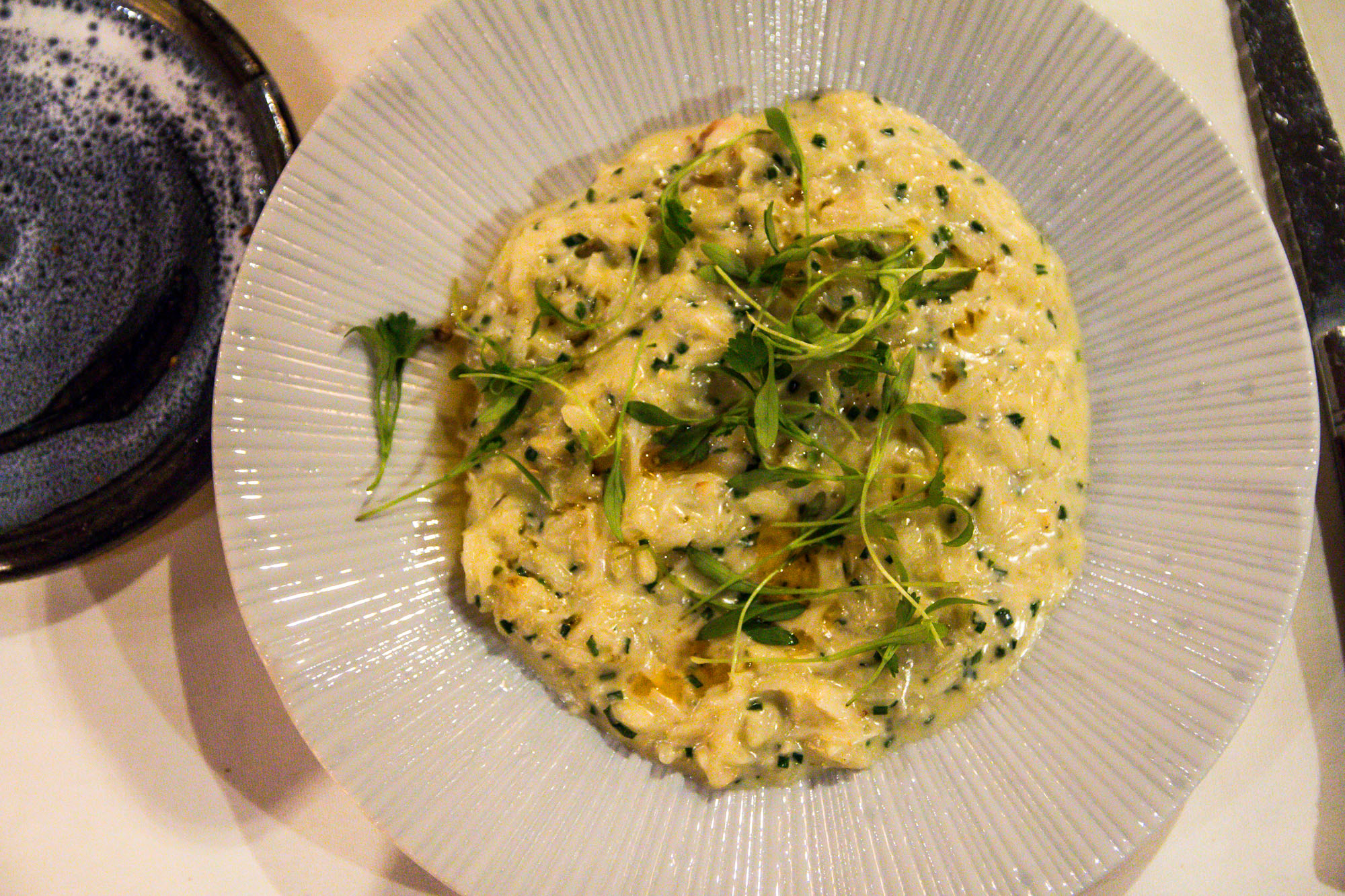 But the real show-stopper is the Cumbrian beef, made to share between two people. It's brought over on a huge wooden platter to gasps of admiration, boasting no less than eight thick slices of beautifully-cooked steak, a pot of decadent bone marrow topped with crunchy crumb, and a mighty T-bone jutting out of the whole thing. It's a Desperate Dan wet dream come true.
While the other dishes are all excellent, this is truly great and if you're a Manchester-based meat-lover, a must-try. It comes with hemispheres of softened onion, cupping a gloriously rich truffle-infused red wine gravy, plus a bowl of crispy hispi cabbage that's coated with a not-strictly-necessary creamy sauce, and some perfectly fine potatoes.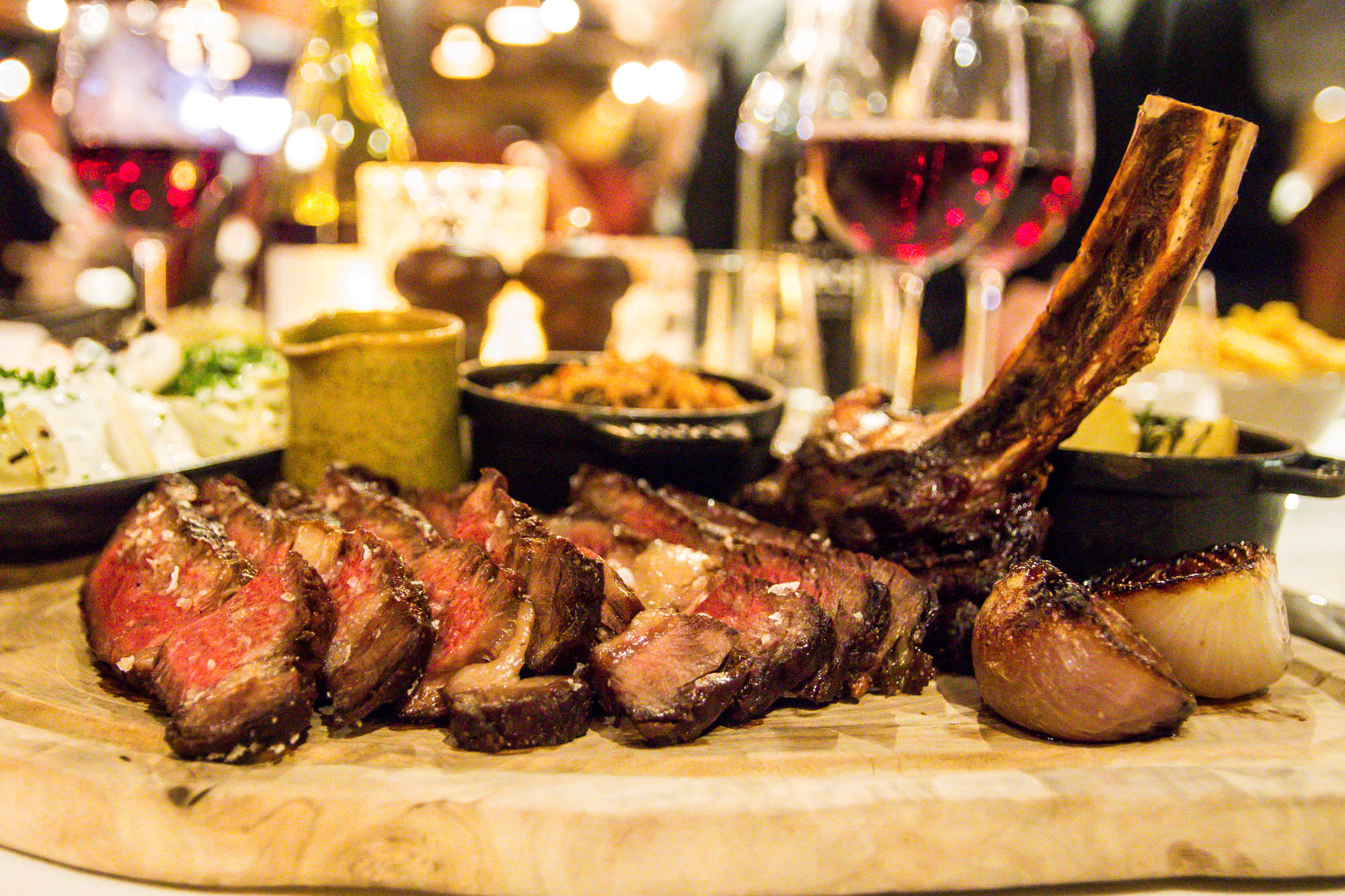 It's a meal made for red wine, and James Martin has a better wine list than most, with a decent range of prices that neither intimidate or patronise.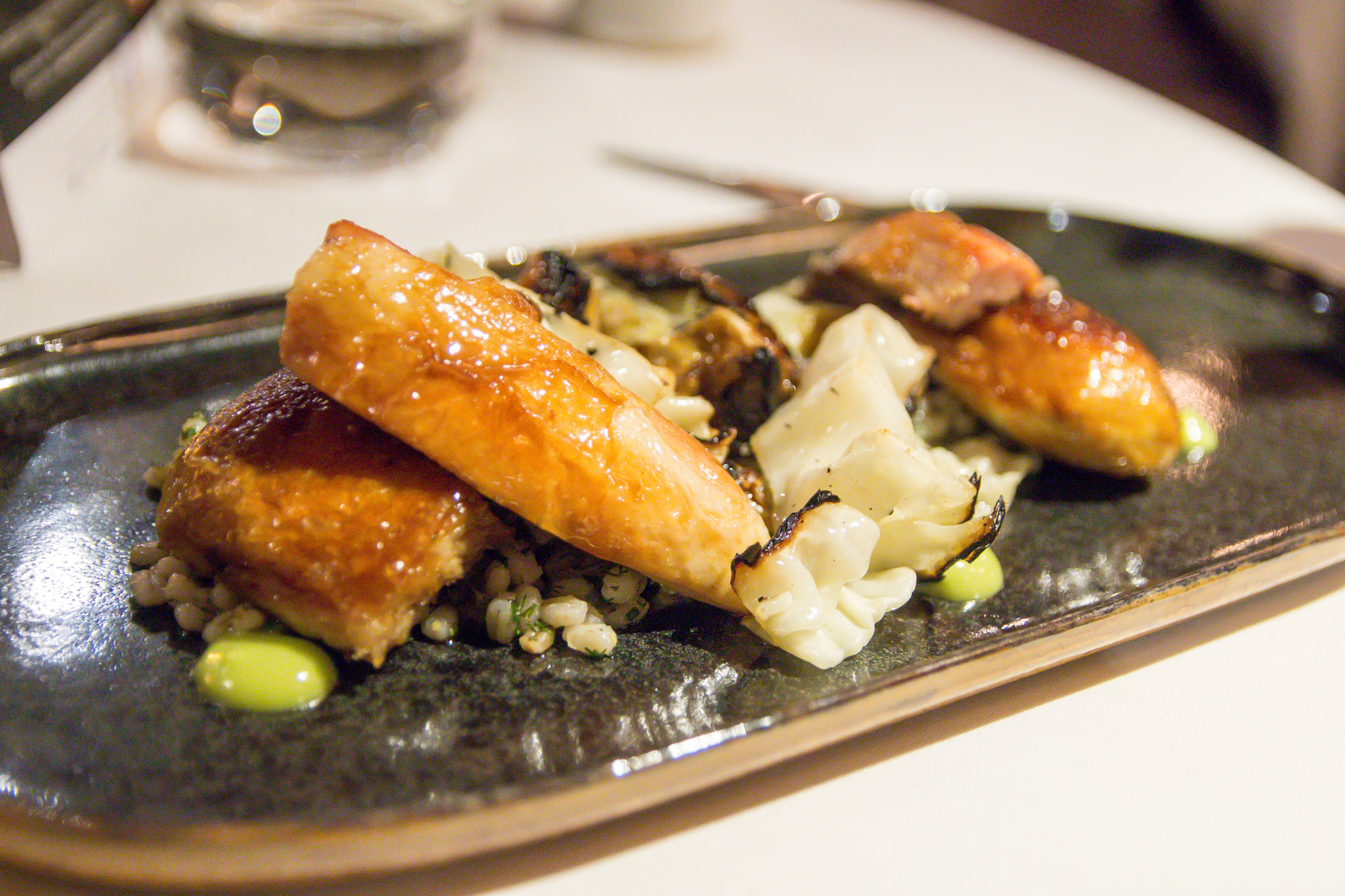 Desserts don't disappoint. The classic sticky toffee pudding is one of the best in the city, in no small part thanks to the excellent salted caramel ice cream. It might be a calorific nightmare but ice cream is a vital component of the sticky toffee pudding, a fact which all too many nearby restaurants fail to grasp.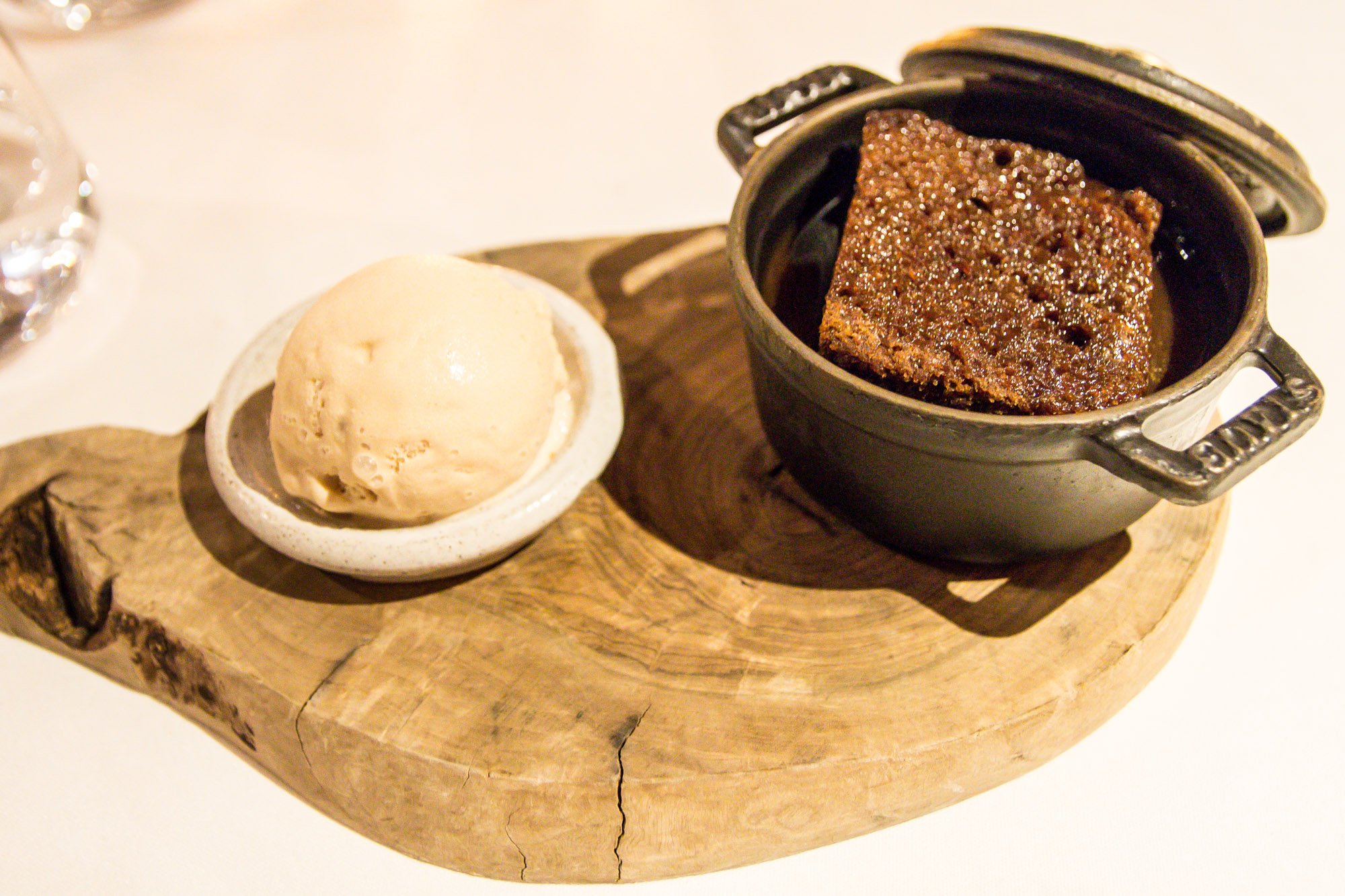 The elderflower brulee is a more delicate dish, all thin shards of sugar glass and lurid green ice cream. After the heaviness of the meat, this proves the most suitable finale.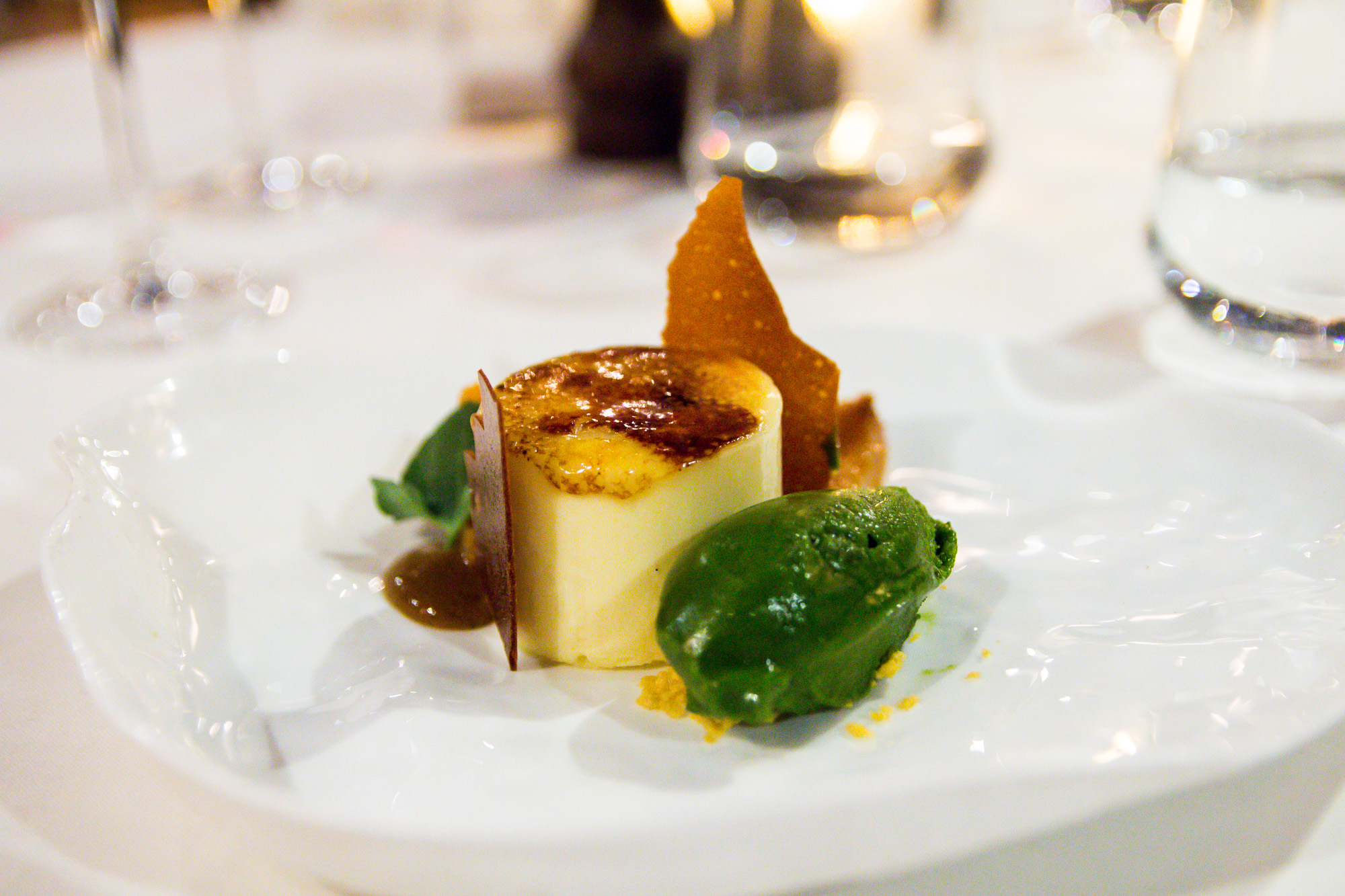 After an inauspicious start, it's a relief that James Martin's Manchester restaurant delivers a solid top-quality experience. It hovers around that hinterland between high-end cuisine and casual dining, serving up impressively detailed dishes, while never being overly fusty or wallet-drainingly expensive. It's certainly not one for vegetarians, as the most visually impressive and tastiest dishes are all geared around hefty chunks of meat, but a top-drawer option for those of the carnivorous persuasion.