The Mews Bar and Charcuterie
Ian Jones, Food and Drink Editor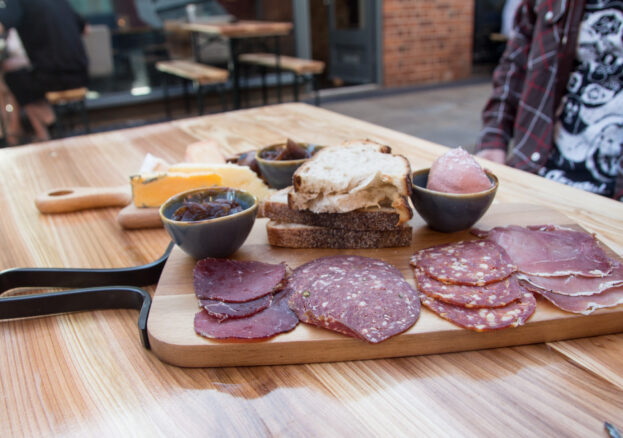 The Mews Bar and Charcuterie is the latest venue to open at the sun-trapping Deansgate Mews, the Great Northern's semi-secret upper street level. It's a few steps down from the excellent Lion's Den bar and nestled in between 3 Hands Deli and the recent new Butcher's Quarter premises.
This strip is the kind of space that's popular with people looking for something laid back but cutting edge, a world away from the wildness just downstairs on Deansgate and Peter Street, more like Stevenson Square in the Northern Quarter before it transformed into Magaluf-lite over the past few years.
A stylish place for drinks with a great outside space and friendly staff
As for The Mews Bar and Charcuterie, it's a stylish place for drinks with a great outside space and friendly staff, plus the kind of no-nonsense but likeable doorman that most venues would kill for. Exactly what you'd expect from the team behind the equally great cocktail bar, Alvarium, it hits that sweet spot between the stylish modernism of Ancoats and the relaxed old school Manc attitude you only find at places like The Castle Hotel, Gullivers and The Star & Garter.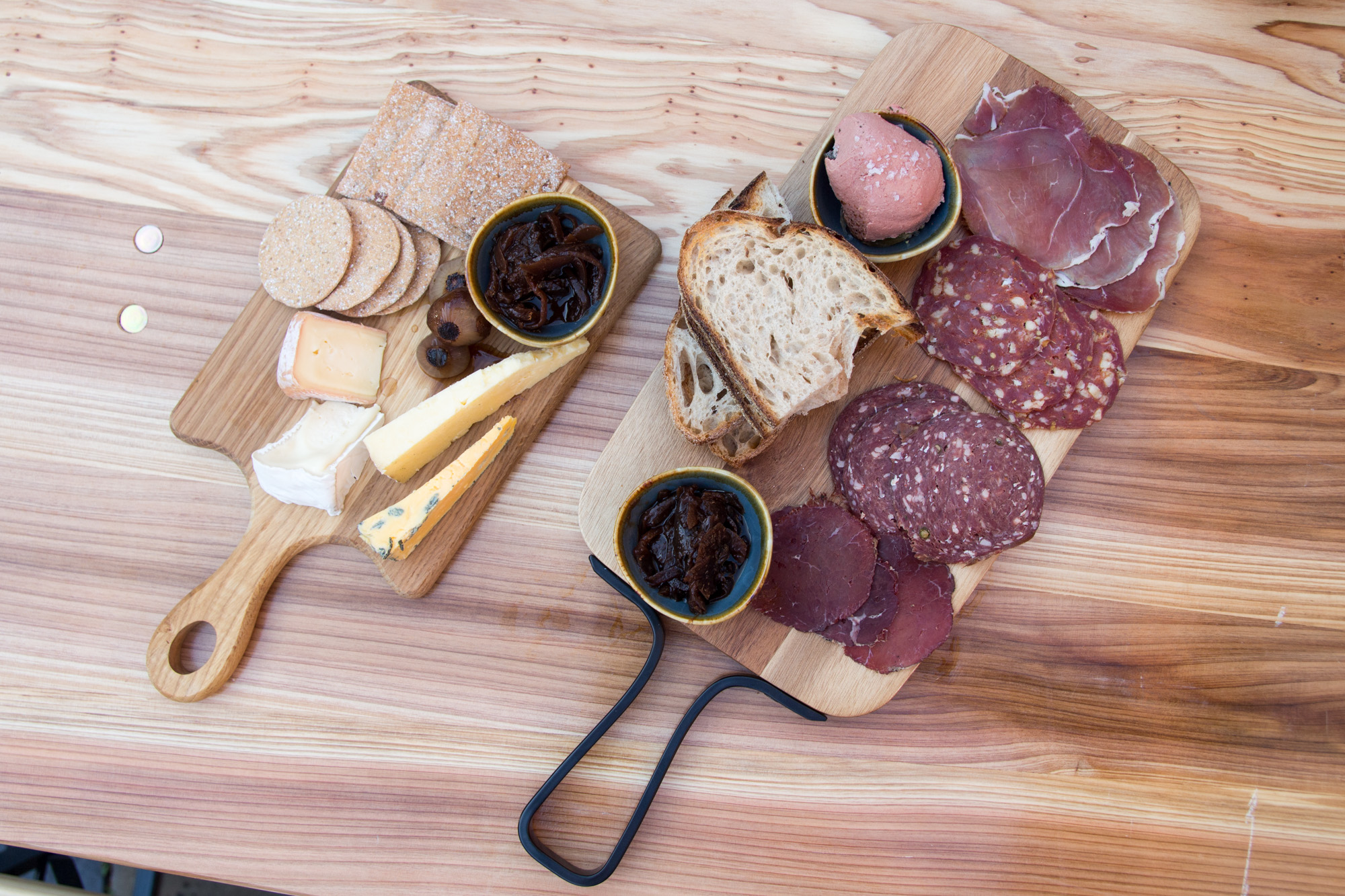 The drinks menu is solid, with a good range of beers and some quality wines to go alongside the food. Today, on launch night we opt for the meat board and the cheeseboard. You can expect a carefully curated selection of each, supplied by The Crafty Cheeseman, all reliably good quality with a few stand-out options.
For meats, there's an aniseed-infused option that's truly spectacular, though the thin strips of venison come close, plus some freshly cooked bread and some superb onion chutney. And there's a magical soft cheese that warrants many repeat visits, plus a good selection of crackers and some tart, plump pickled onions.
Great Northern has developed into something pretty special over the past year or so, and new additions like The Mews show they have no signs of stopping now.