The Alchemist
Ian Jones, Food and Drink Editor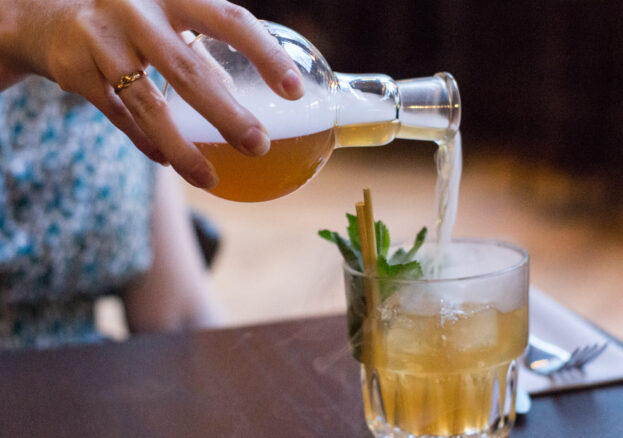 The Alchemist is one of modern Manchester's original cocktail bars and restaurants, casually whipping out the city's most intoxicating food and drink options way before much of the current crop were a twinkle in a property developer's eye.
This new food and drink menu is destined to be emulated by its noisy neighbours, much as it has been for the past decade
The Alchemist team are acclaimed for coming up with some of the most memorable cocktails you're ever likely to try, often involving smoke, mirrors and wild ideas. Alchemy, indeed. And now it has reopened after an extensive refurb, putting it back in its rightful position at the top of the Spinningfields tree.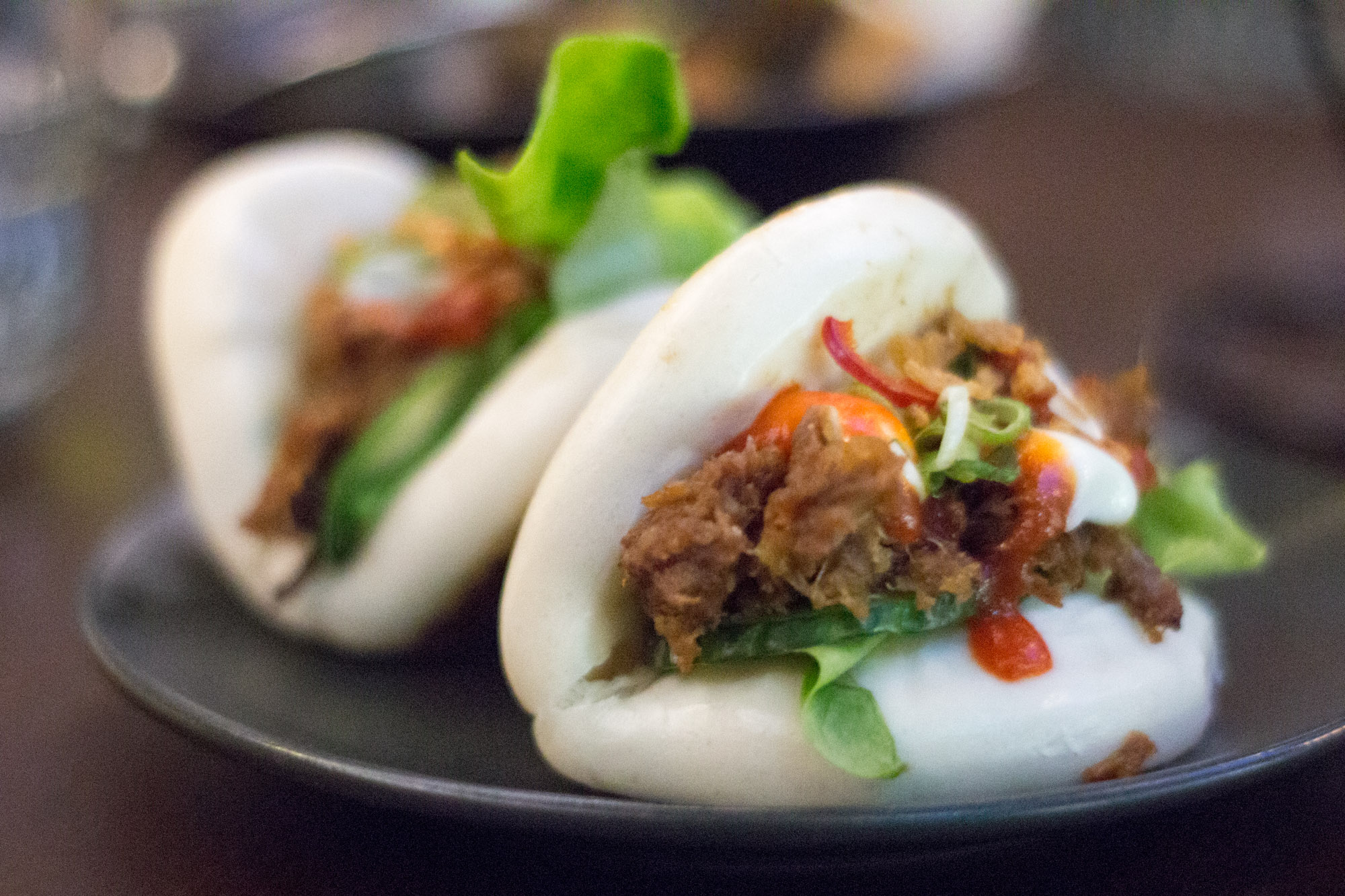 First things first, the drinks need to be seen and tasted to be believed. No matter which way your palate leans, you'll find something here that'll get your eyes bulging and brain tingling, in a good way. The drinks menu is, not to put too fine a point on it, huge.
We have colour-changing cocktails (Bath Bomb), cocktails served in a smokey bong (The Legal One), lightbulb cocktails (Lightbulb Moment) and even cocktails that come with a free hip flask to take home. There are undoubtedly even more weird and wonderful creations in there but I am but one man, and try as I might I can't sample them all in one night – though I'll be going back for more. The Alchemist has always had a reputation for superb drinks and they've surpassed even that. If you haven't drank here before, change that, pronto.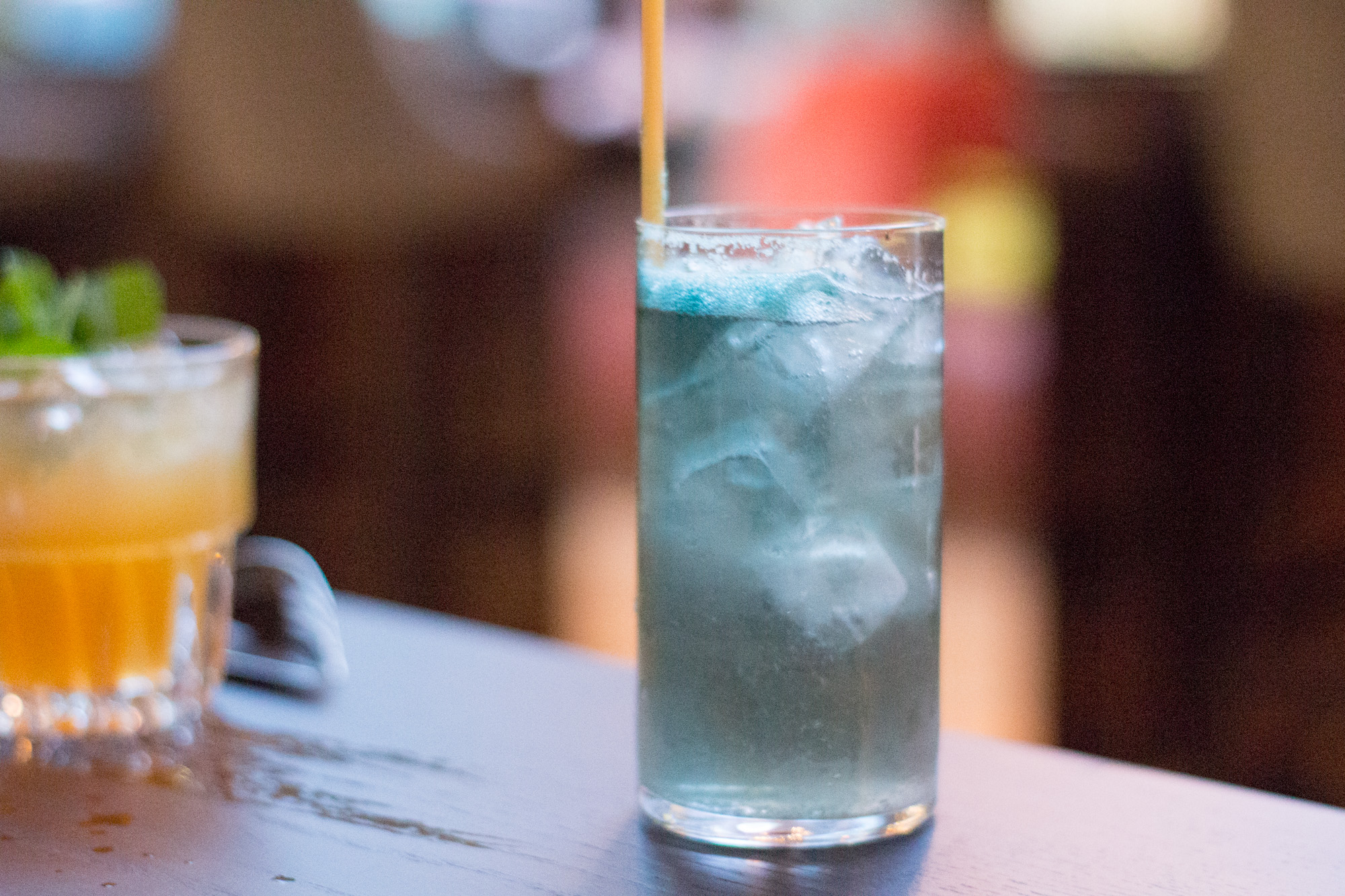 There have been exciting changes to the food menu too. In a welcome sign of the times, around 40% of the menu is now vegan and far from being an afterthought, the kitchen team have put supreme effort into making some of the best plant-based meals in town.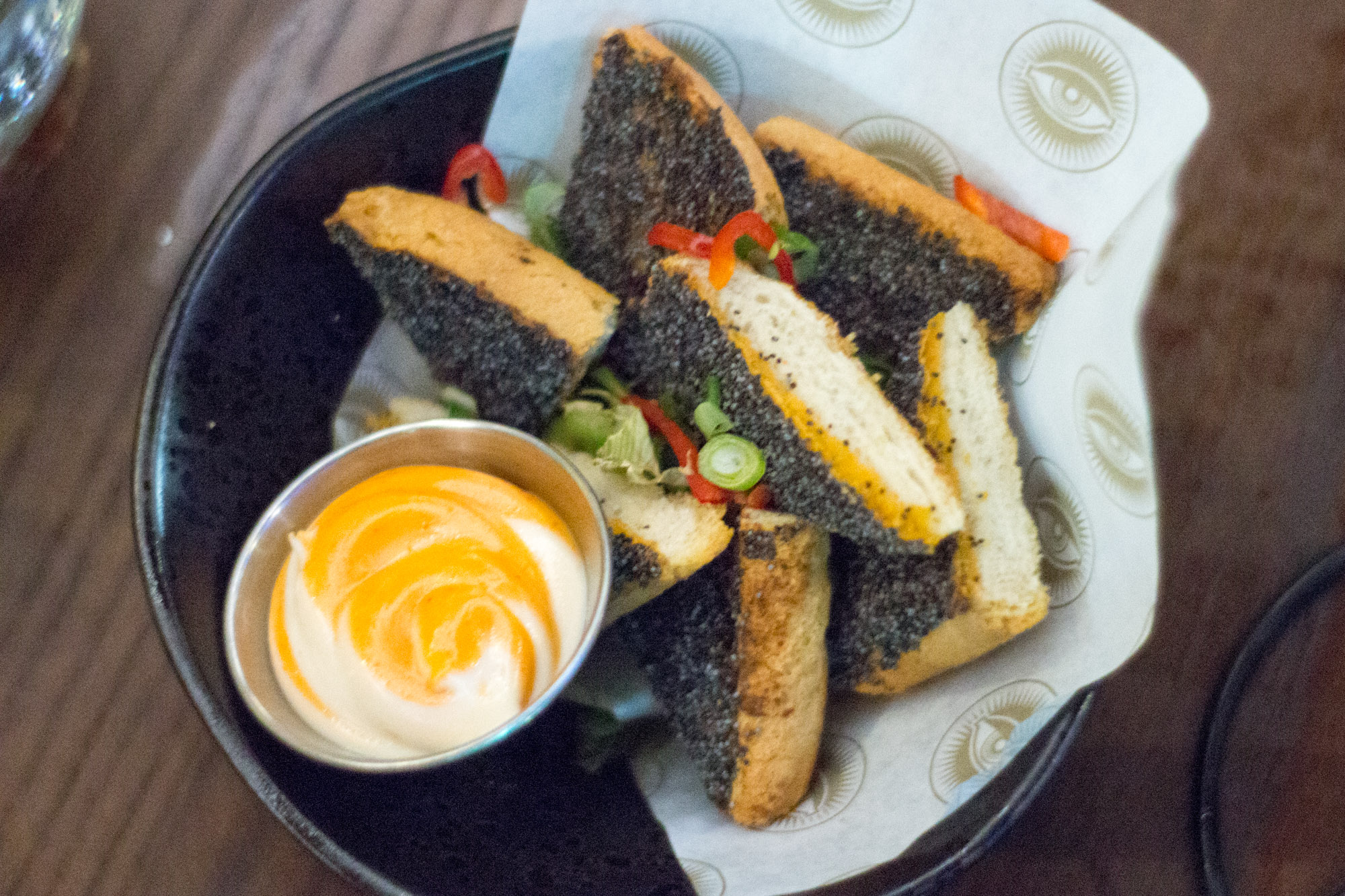 The tofu 'prwn' toast from the nibbles section is a fine place to start. They're crunchy, hearty little triangles coated in poppyseeds with a sesame crust, with a side of moreish miso fire mayo swirl. Without getting into the well-worn "you won't believe it's not meat" platitudes, you really wouldn't.
The same goes for the fantastic crispy bao buns. Go for the shredded plant-based duck versions and be awed by how delicious they are. The vegan duck is as meaty as it gets without involving death, and topped off with an inspired combination of miso mayo, spring onion, cucumber, lettuce and fresh chilli. Arguably the standout dish on the menu, a visit to The Alchemist isn't complete without trying these at least once.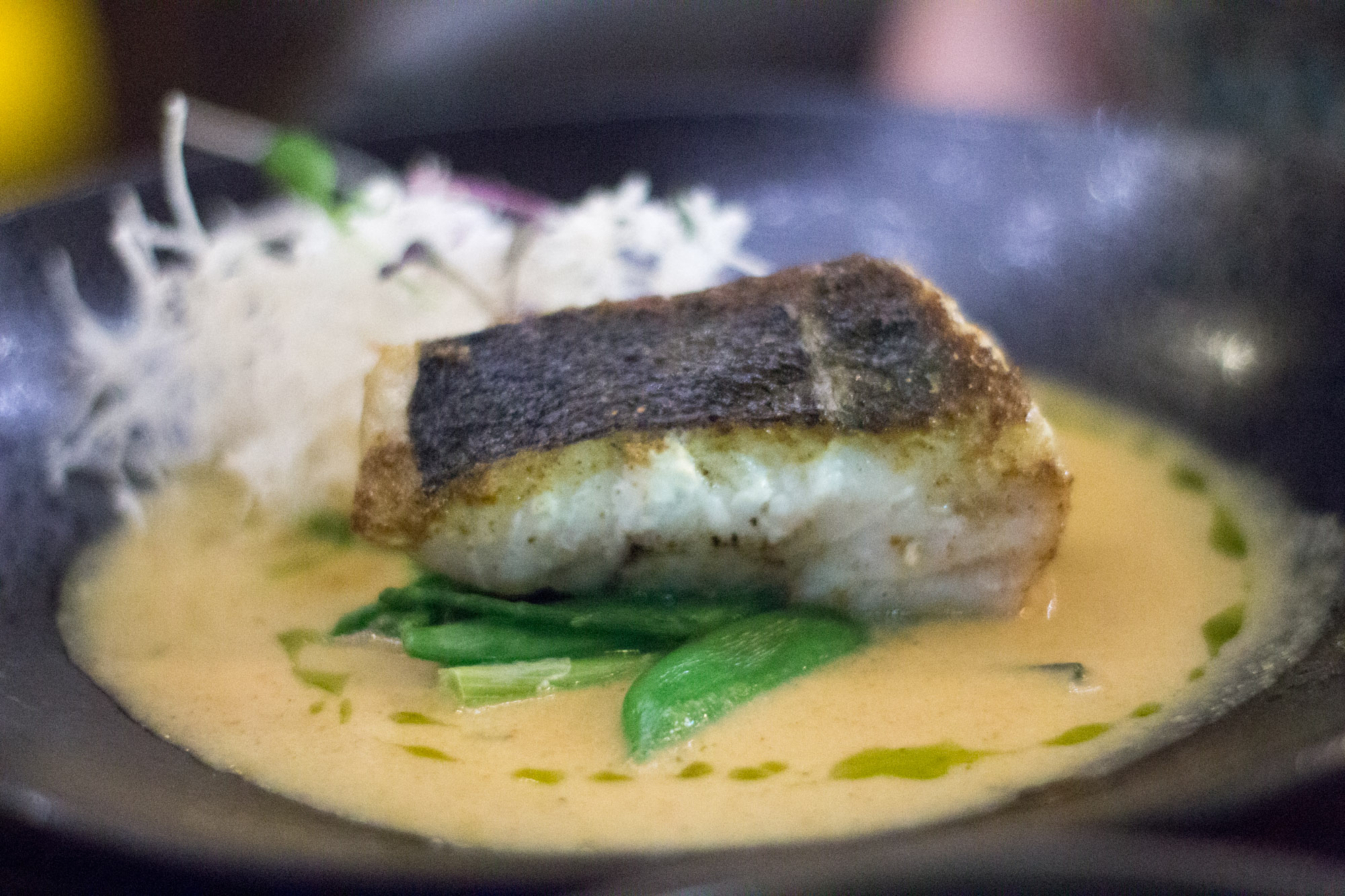 For mains, the crispy curried fish isn't cheap but it is wonderful. For your money, you get a thick fillet of fish – the type changes according to season, showing sustainability is a key element of the new menu – resting in a coconut curry sauce, boosted by some herb oil and with snap peas, samphire, crispy noodles and jasmine rice. It's a pleasant, light meal, and the perfect way to start a night out on the town.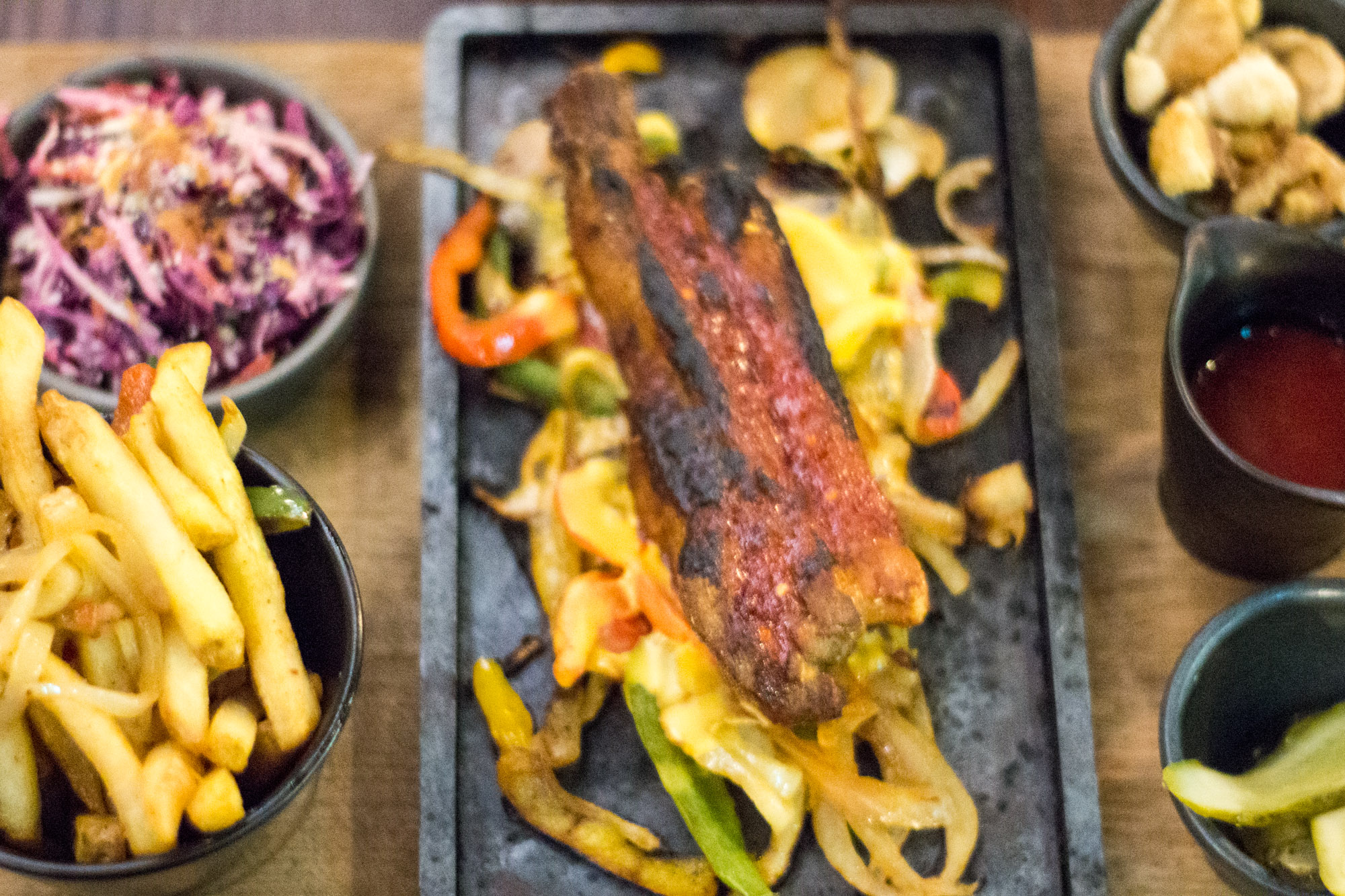 If you're looking for something heavier and more dramatic, the smoking boards are a must. I opt for the smoking BBQ pork board which arrives straight from the kitchen and hotter than the sun. The pork is a brilliantly dirty slab of meat, all charred and full of smoky aromas. It rests on a spicy mix of grilled peppers and onions, plus some fries, slaw and pickles on the side. It might not help you become body beautiful in time for those summer holidays but it'll give you an instant headrush of amazing flavours.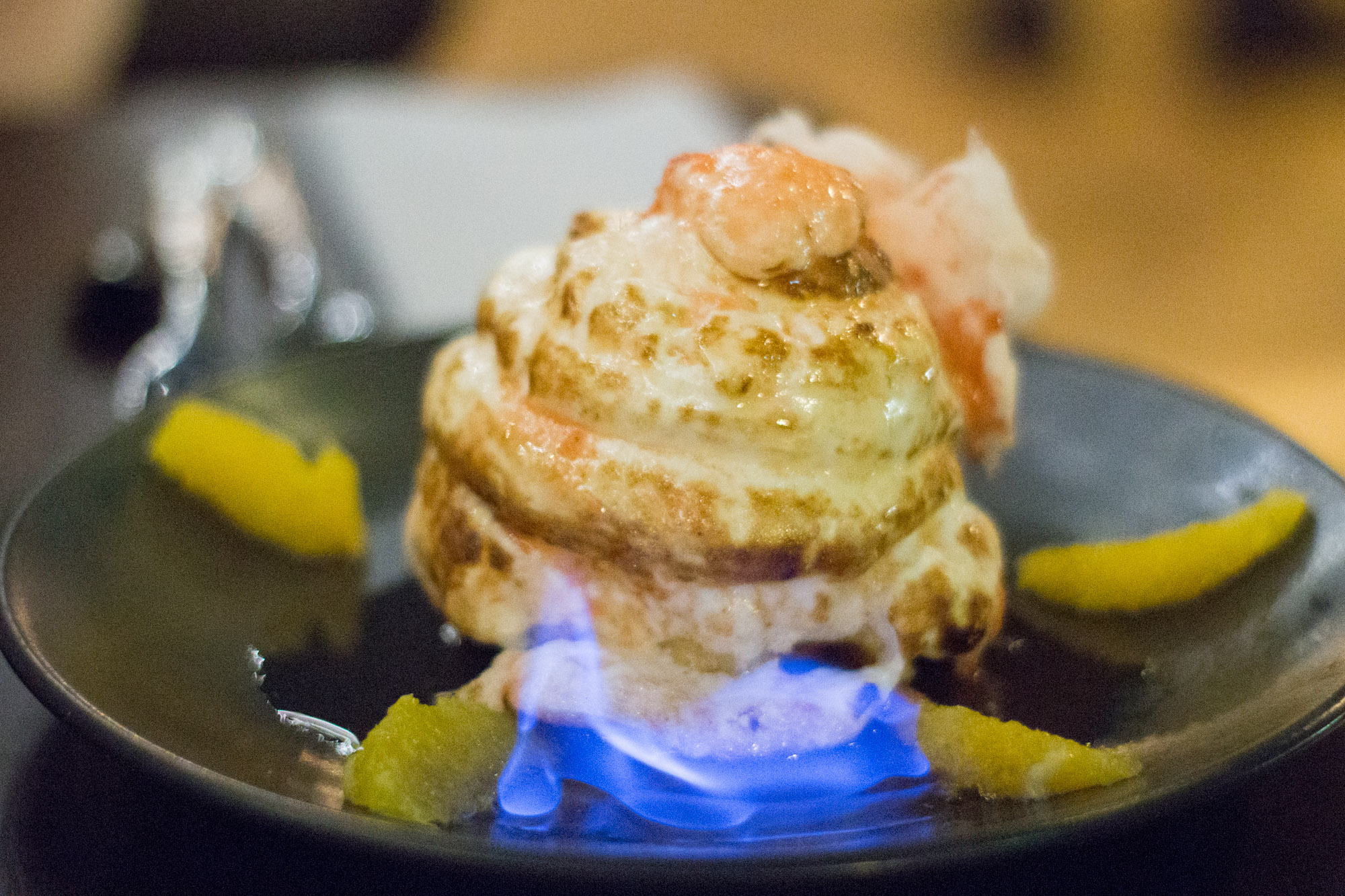 The desserts are probably the highlight of the menu. The cotton candy baked Alaska is a sugar lover's dream come true. A light-coloured crispy mound made of waffle, blood orange gelato and meringue – and in true Alchemist style the first thing they do is set it on fire at your table. It looks stunning and tastes just as good.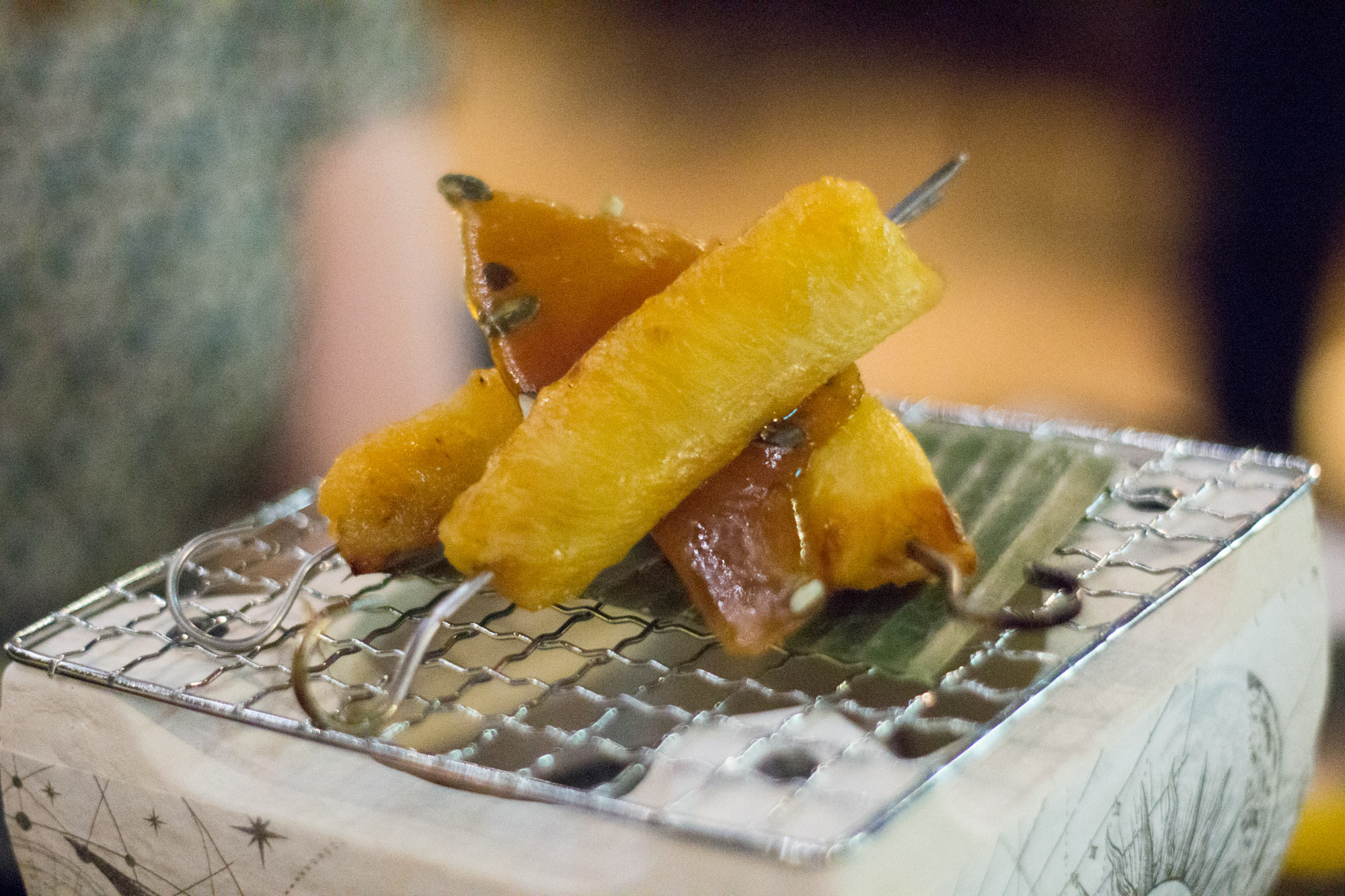 Finally, the yakitori caramelised pineapple. Raved about by our server, and rightly so, this is far more impressive than it sounds on paper. Skewers of sticky pineapple turn up on a piping hot square block grill, like a delicious fritters, plus some pina colada foam and a little jug of rum syrup. If you're looking for your favourite dessert for summer 2022, this is it.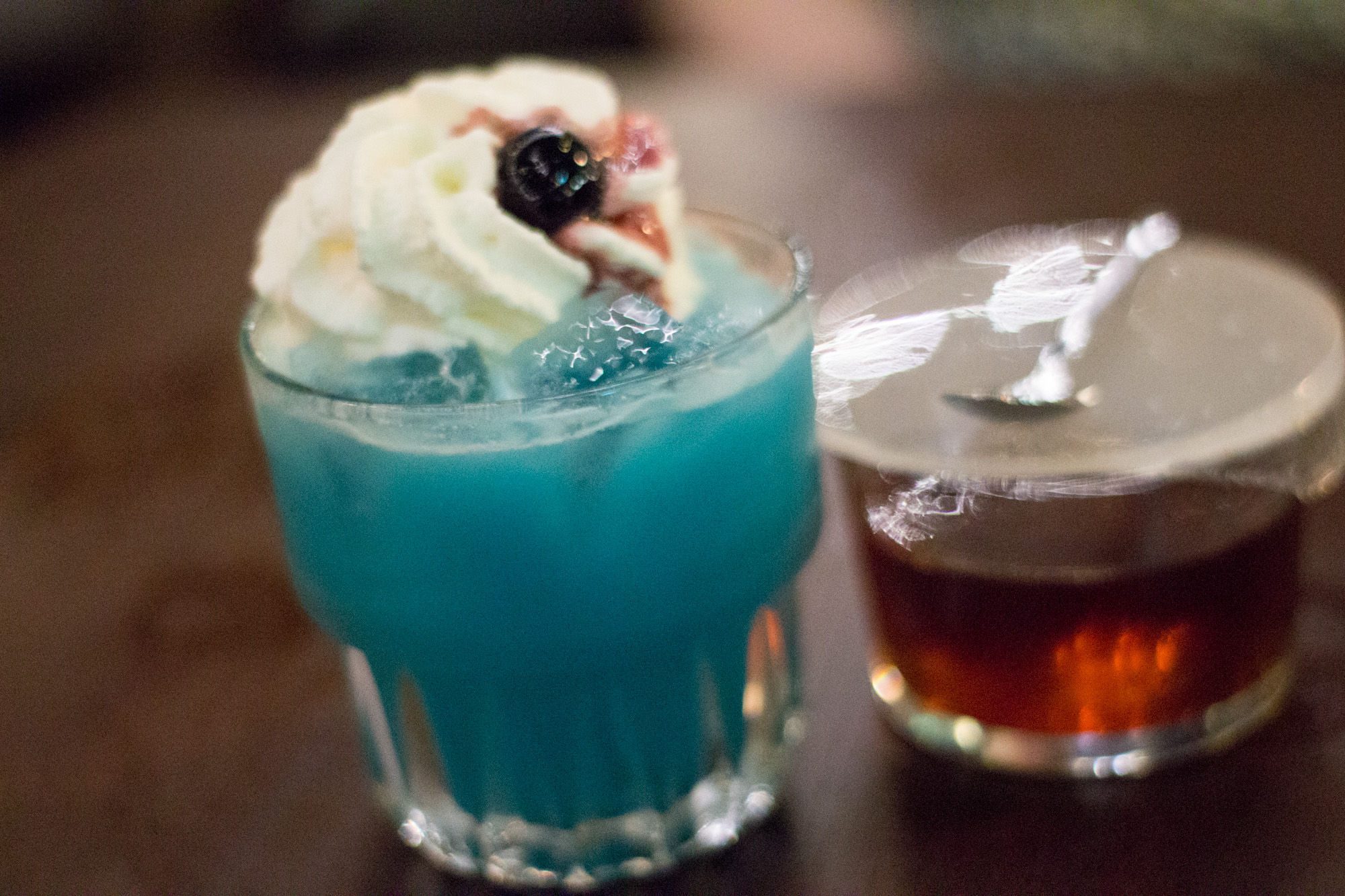 Since opening in 2010, The Alchemist has always pushed boundaries and following a huge refurb, they have a new food and drink menu destined to be emulated by its noisy neighbours, much as it has been for the past decade or so.