Comptoir Libanais
Ian Jones, Food and Drink Editor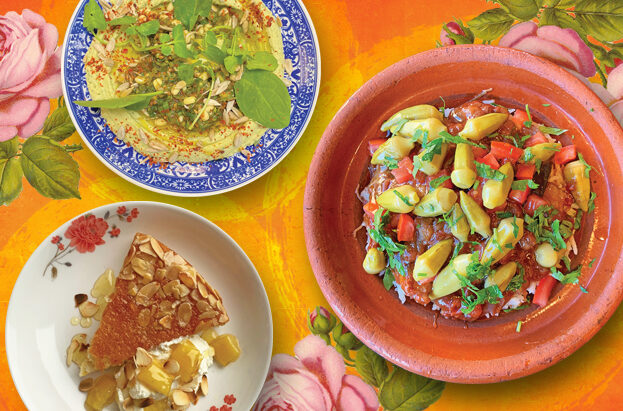 The UK has come a long way since the Human League released the underwhelming 'Lebanon', back in 1984. Now the country – the smallest on the Asian continent, fact fans – is more likely to be associated with some of the most delicious cooking to come out of the Middle East than a half-hearted synthpop single.
It's authentic, but Westernised enough for the fussiest of eaters
But when it comes to Lebanese food, Manchester city centre is sorely lacking. If you're happy to travel a few miles, there's a handful of independent restaurants but the centre has only Bakchich, based some way down Oxford Road, and Comptoir Libanais in Spinningfields. The latter is a spin-off from the original London branch, which has seen a meteoric rise in recent years, branching out to include venues all over the country.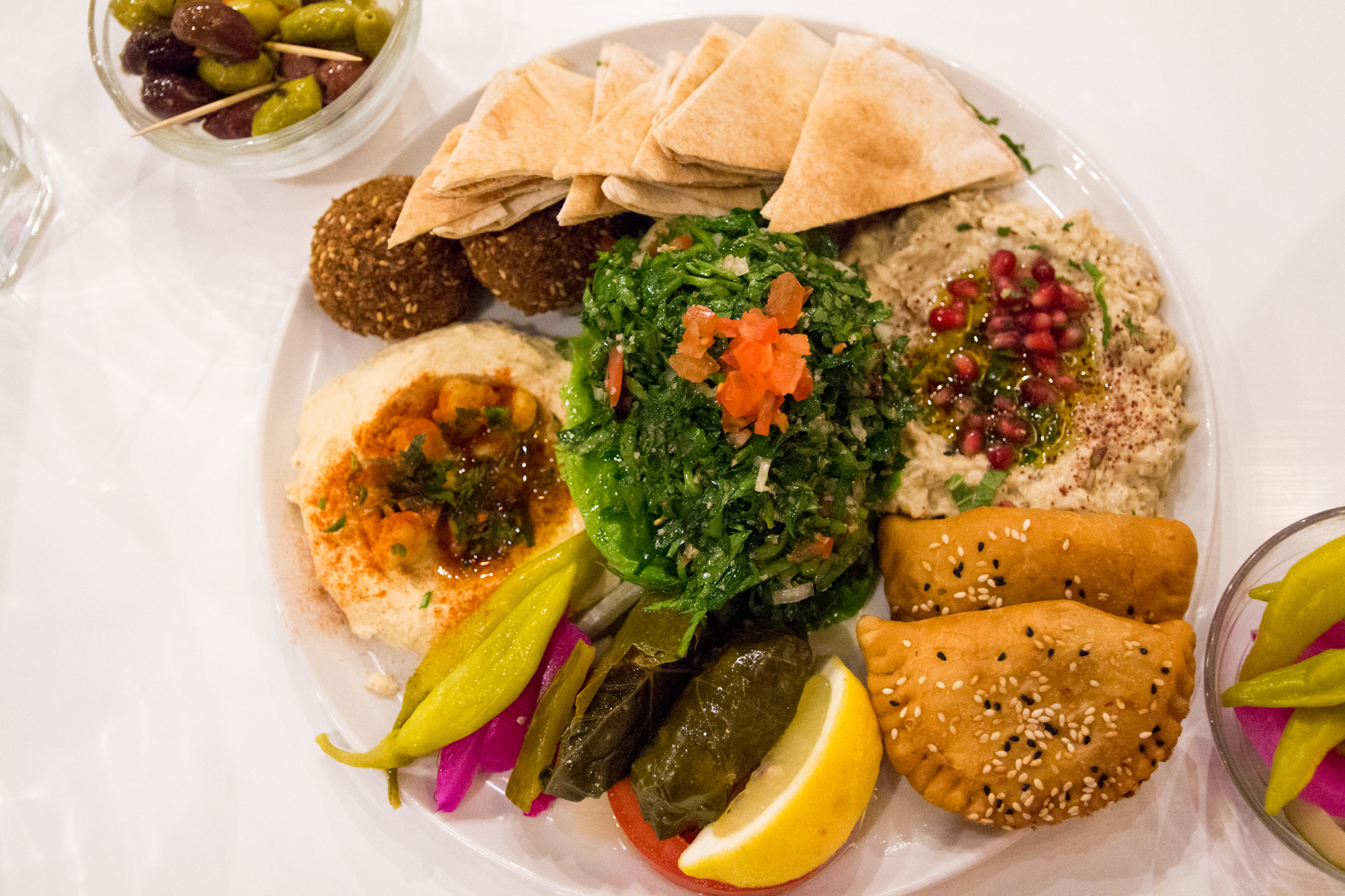 This Manchester branch is a bright, colourful space, full of families and groups of friends sharing dishes, giving rise to a bustling souk-style feel. There's a not-too-loud soundtrack of Middle Eastern pop music, interspersed with the occasional Bob Marley remix, oddly enough. The impression is clear – it's authentic, but Westernised enough for the fussiest of eaters.
We start with the mezze platter for two, but this is a hefty plate that could easily feed four or more. A huge mound of fresh tabbouleh takes centre stage, surrounded by a swirl of hummus, seed-speckled falafels, grilled halloumi and plenty of warm pita bread. It's all remarkably fresh and light, rich in earthy flavours and deft flourishes – the sprinkling of pomegranate seeds adds both colour and taste to the already delicious Baba Ghanuj. The Damascus olives are some of the finest around, coated in garlic and have a gentle organic flavour, far removed from the metallic tinge often found in cheaper varieties.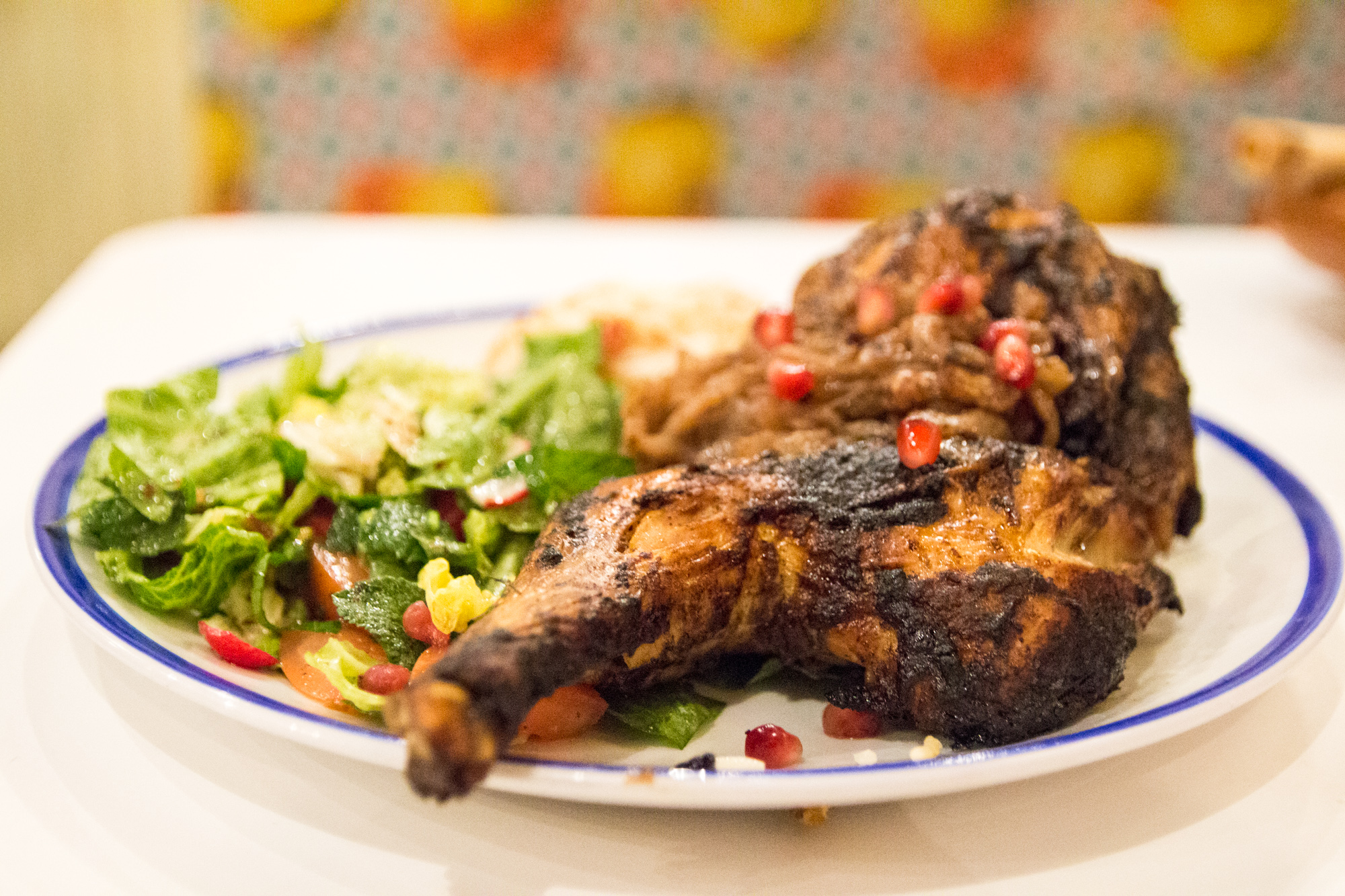 But the main dishes are the reason we're here. Specifically, the roasted chicken moussakhan, which our waiter enthuses over at length. And so he should – it's a superb dish: half a baby chicken, darkly charred from the pomegranate molasses and cinnamon rubbed into its skin prior to roasting. The meat is soft and supple, with a skin that cracks with a satisfying snap, and the ever-present pomegranate seeds which add a soft but essential sweetness. The vermicelli basmati rice and fresh crisp salad do their jobs well, but this half chicken could stand proud on its own.
Lamb fans should go straight for the lamb maqlooba tagine. This slow cooked lamb shank is as tender as lamb gets before it starts to dissolve – the meat slides off the bone in an almost-liquid motion. It comes with spiced aubergine, basmati rice and a dollop of minted yoghurt, and if those flavours don't get your mouth watering, you might as well stop reading now.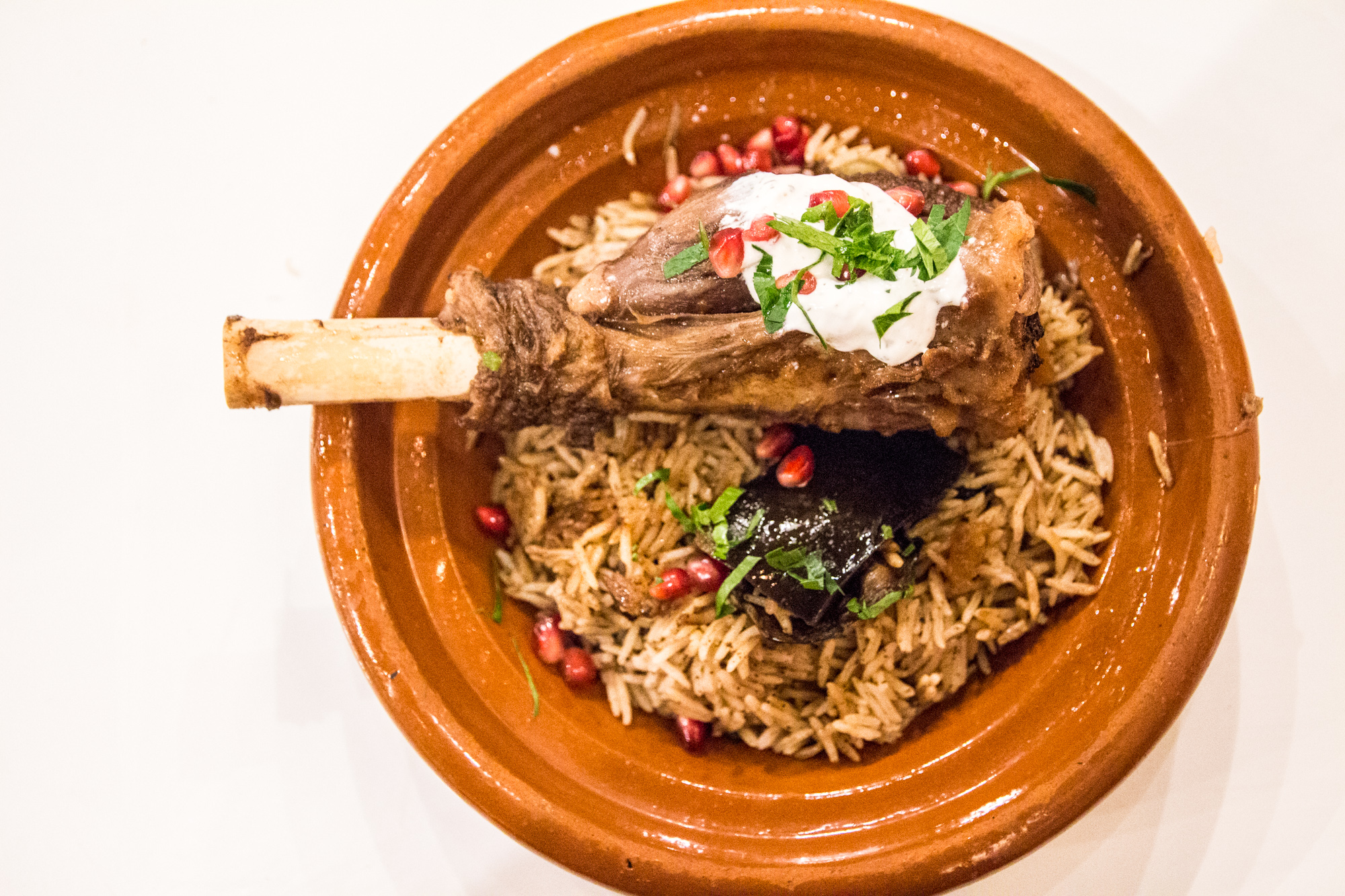 Naturally, we choose a selection of baklava for dessert. These Lebanese pastries vary dramatically, depending on the filling. As a rule, the sweeter the better so we recommend the pistachio and the namoura styles, both rich with warm honey notes, but unless you have an aversion to sugar you should avoid the more savoury types, such as the fairly tasteless assabe.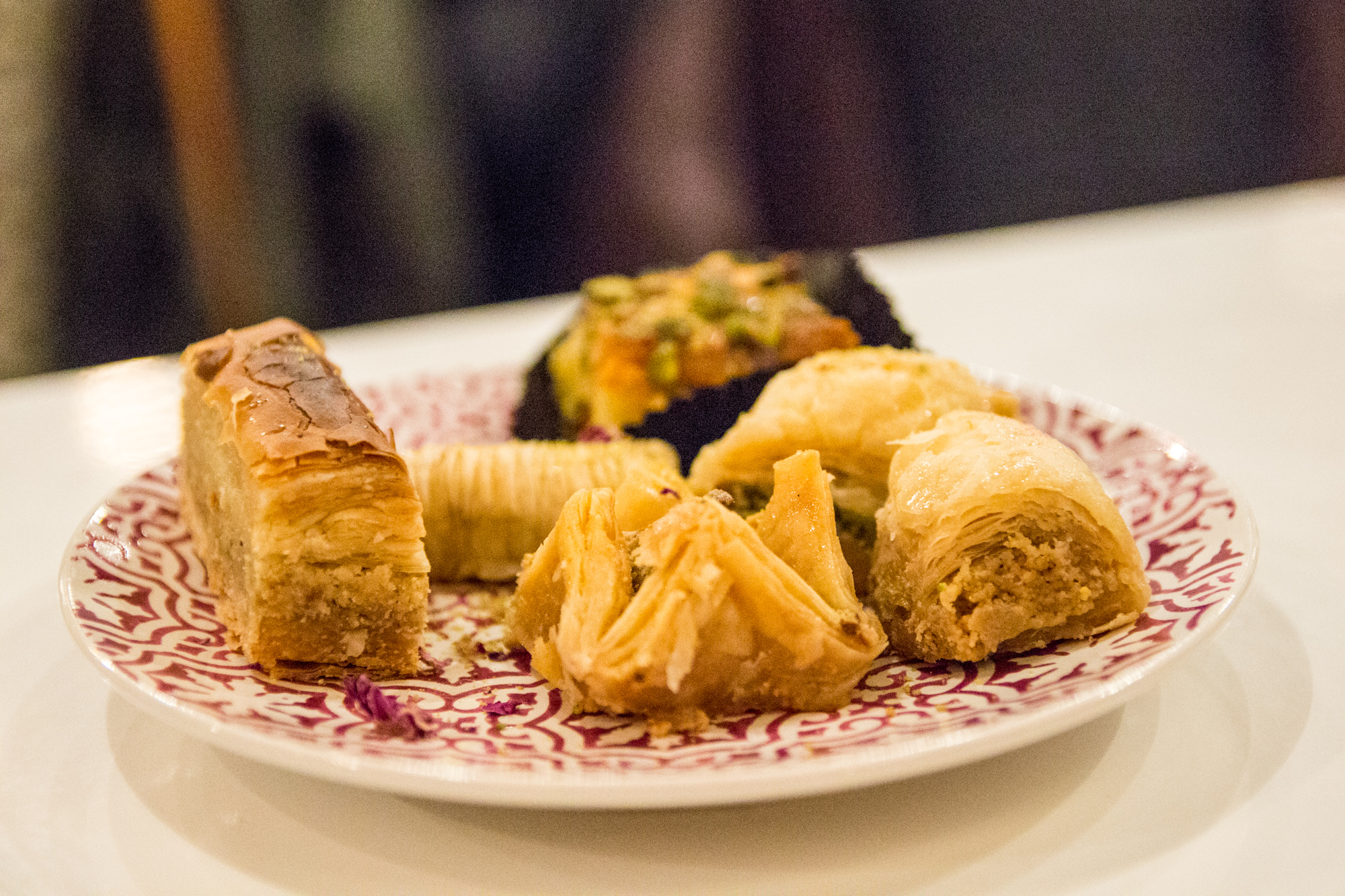 If you're looking for something a bit more unusual, the rose mouhalabia milk pudding is a fair punt. It's an exceptionally pretty dish, a wobbly creamy jelly, with a hint of rose flavour, and scattered with crushed toasted pistachios and violet petals. It doesn't taste quite as good as it looks, but then again, what could?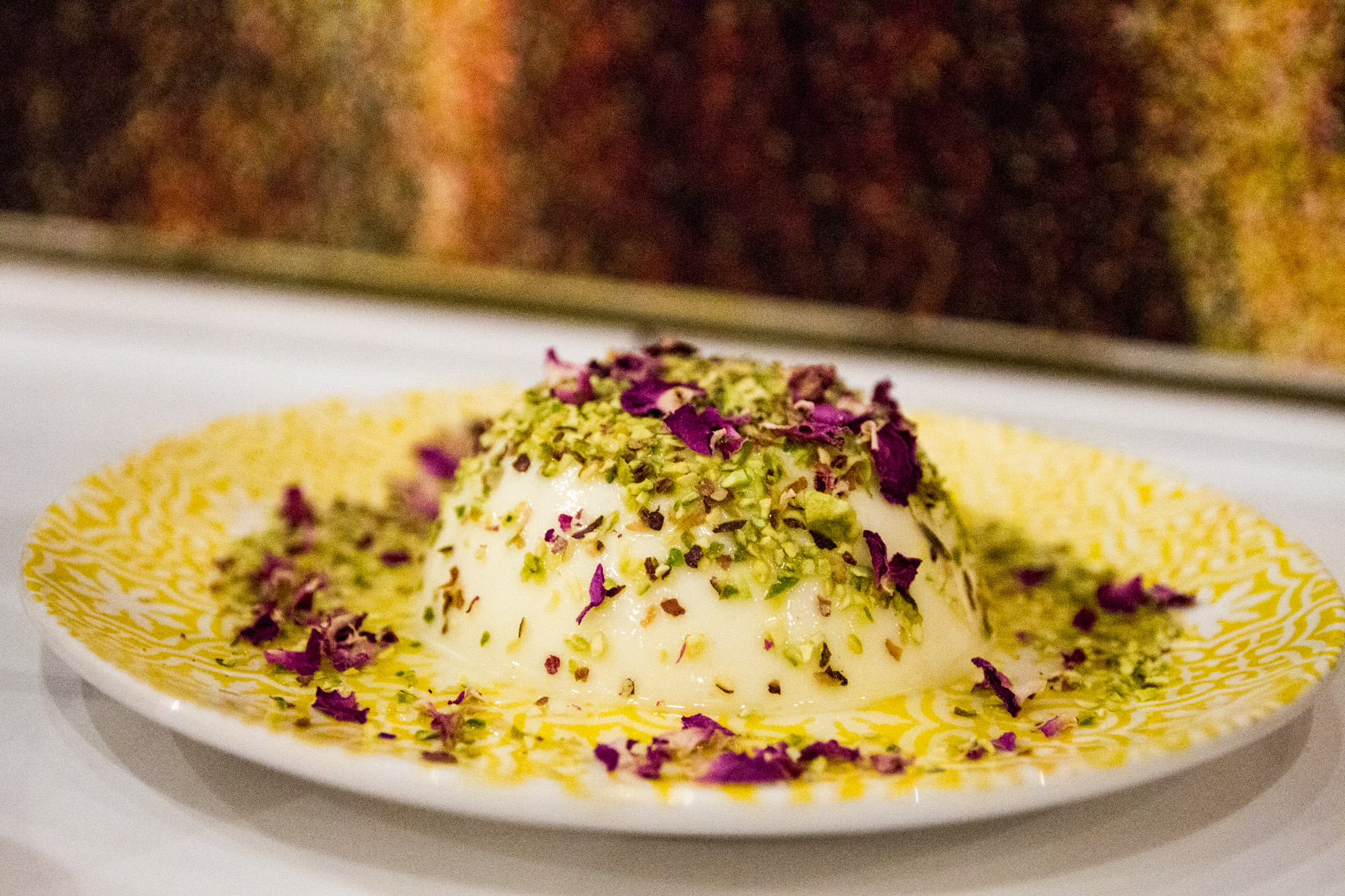 Despite being part of a chain, Comptoir Libanais is one of the more original restaurants in Spinningfields. It's all about dressed-down but upbeat dining, geared towards those with a taste for all things Middle Eastern. Healthy eaters should be sure to put this on their list – the food is relatively light on calories, but not at the expense of flavour.