Sexy Fish Manchester
Ian Jones, Food and Drink Editor
Sexy Fish Manchester launched in October, bursting onto the region's food scene with a huge bash, matched only in terms of hype and swagger. As a night-time destination, it has fast become a must-visit spot for the city's movers, shakers and TikTok influencers, but does the food and drink match up? We took a daytime trip to find out.
It's strikingly busy for a wet Wednesday afternoon, packed with all kinds of people – family outings, besuited business types hashing out deals, and groups of friends enjoying a touch of the high life. For Deansgate, the atmosphere is second to none. It's upbeat, welcoming and simply feels special – as all good restaurants should.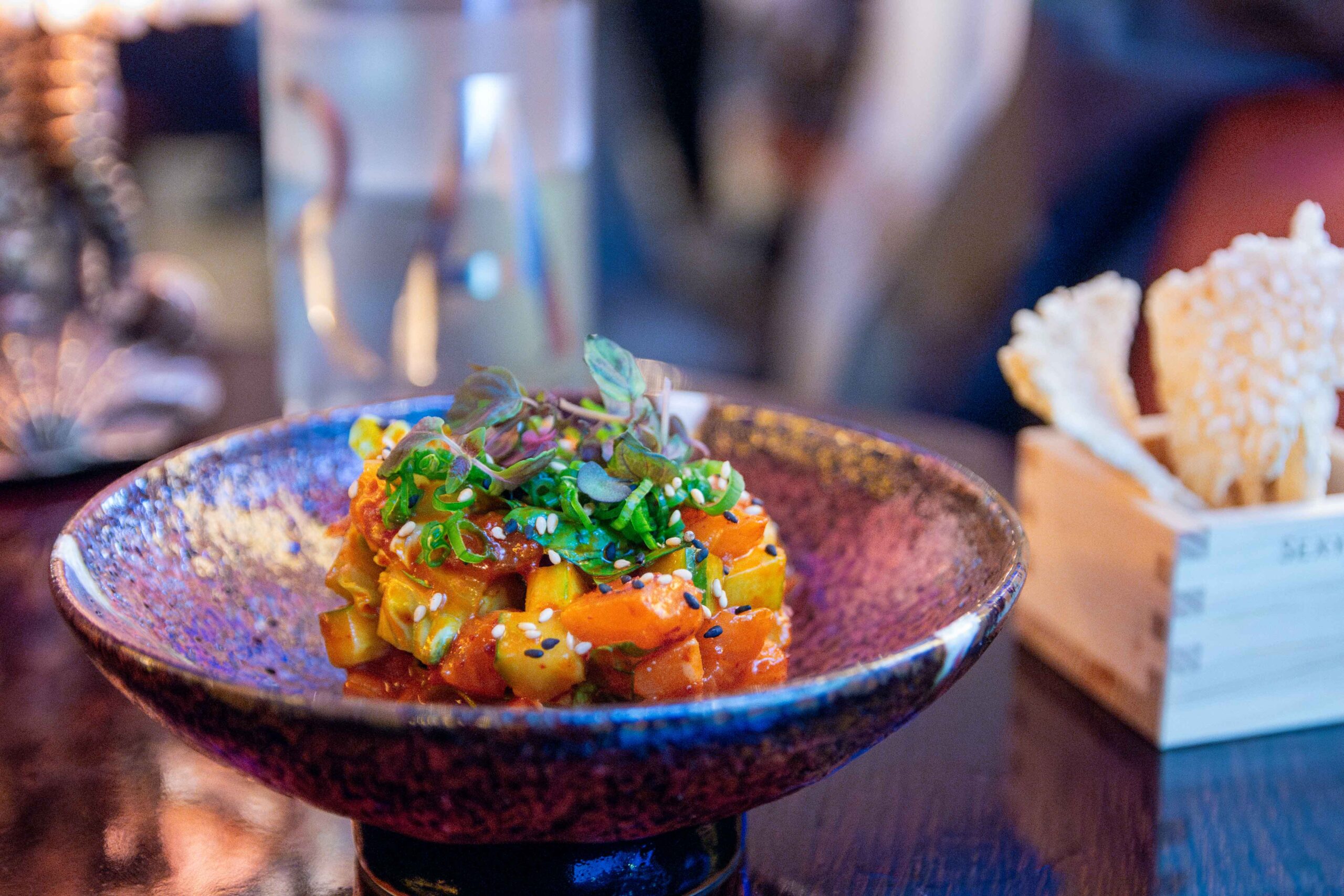 The staff are the city's best: disarmingly friendly and genuine, clearly loving what they do. Dig a little deeper and you'll discover many come from some of the country's most acclaimed food and drink institutions. The head sommelier, Sean, spent years as one of Simon Rogan's top men, for example. 
And this is Sexy Fish in a nutshell – it's all about delivering the best and the folks at the top have put together a crack team, A-Team style, to do it.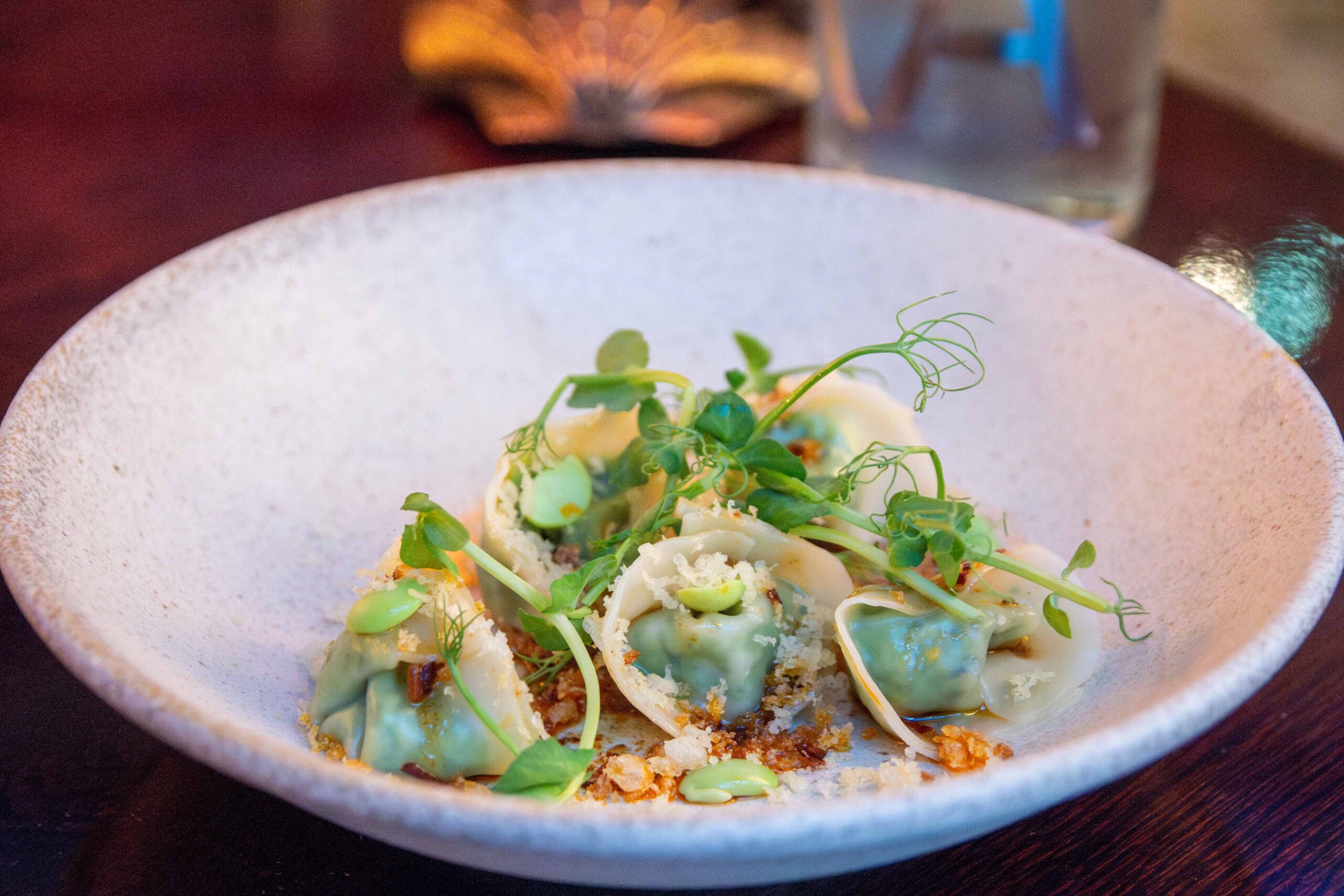 The lunchtime set menu is reasonably priced at £32 for two impressive courses. Unsurprisingly for a destination with a seafood moniker, the salmon tartare starter is wonderfully fresh. Expect a big pile of cubed freshwater fish, coated in a potent gochujang-based dressing.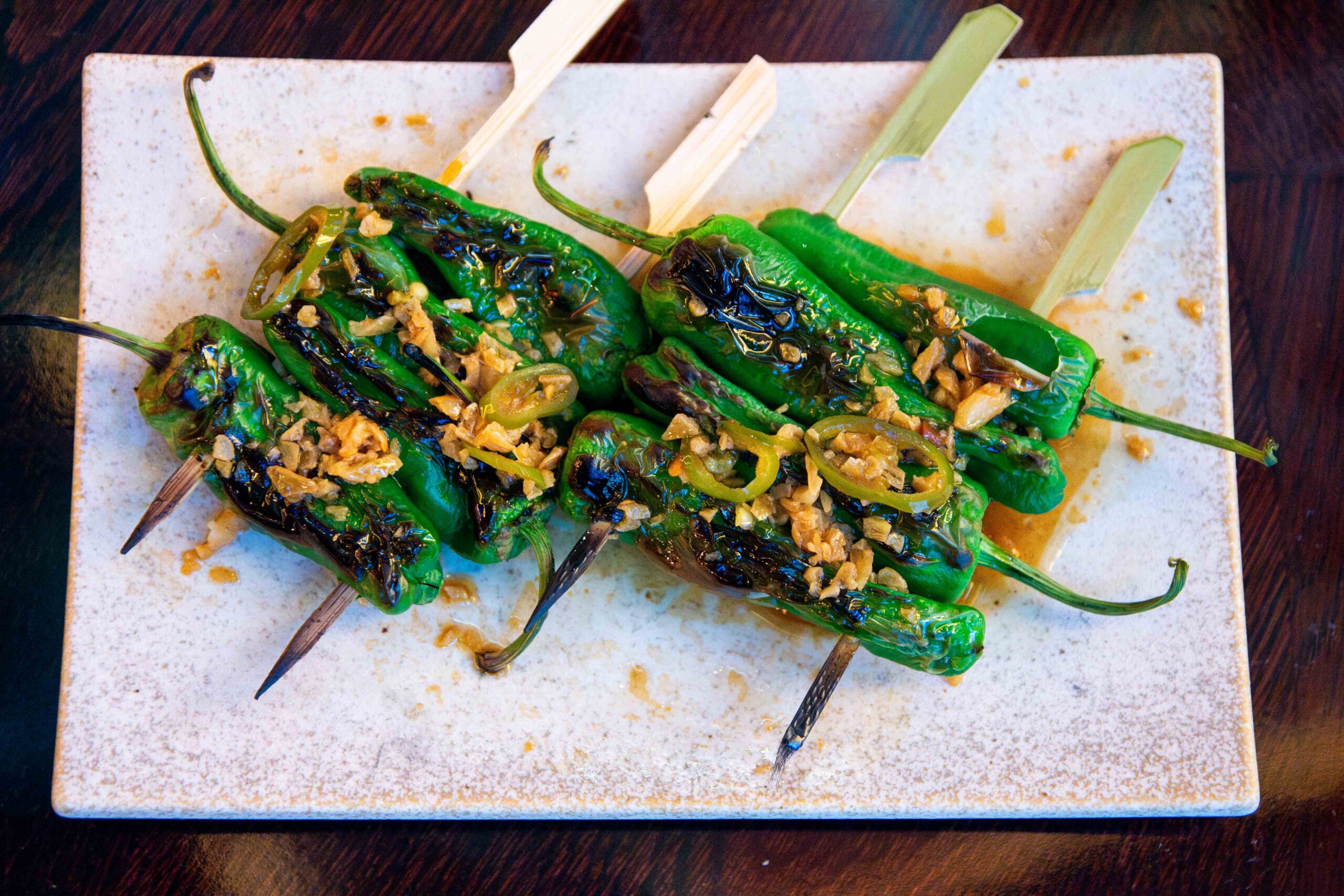 Vegetarians are well-catered for, with the edamame gyoza ticking all the necessary dumpling boxes – soft, satisfying and comforting. More than that, each bite showcases a smart new flavour, from gentle soybean to spicy Szechuan pepper. The grilled shishito peppers might be a side dish, but it's good enough to stand as a course in its own right – highly recommended.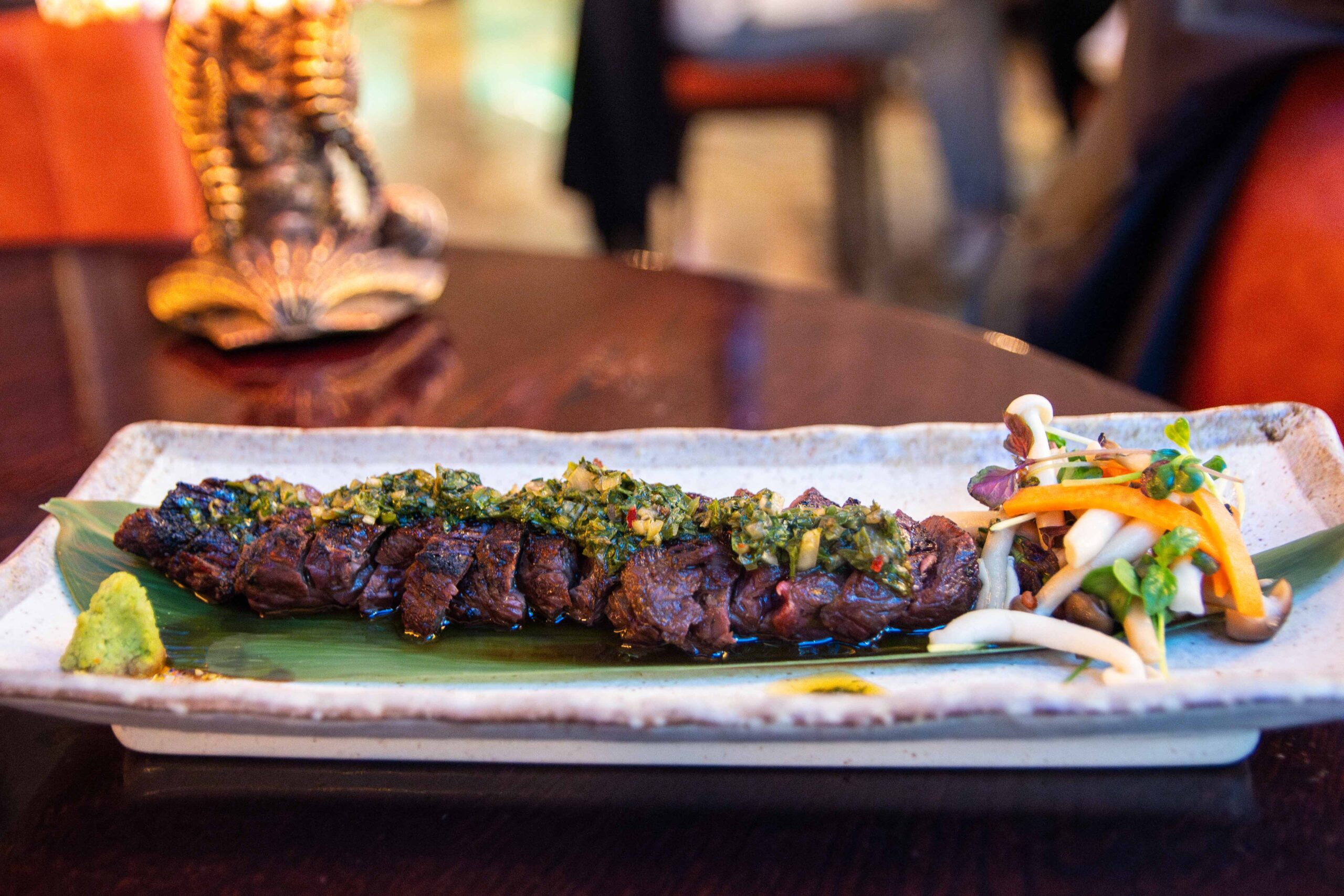 Despite the venue name, the kitchen does a magnificent job with beef (fingers crossed for a spin-off venture called Sexy Meat), as discovered with the excellent beef onglet. More commonly known as beef skirt (or hanger steak), this full-flavoured cut comes coated in an equally bold shiso chimichurri, all vibrant colours and aromas designed to suit the citrusy shiso leaves. It's a dramatic dish, and a must-try for all you curious carnivores out there. 
Meanwhile, the grilled sea bass is a thing of beauty and passes the all-important 'crisped skin taste test' (copyright, me) with flying colours. It's a wonderful fillet, with a delicious yuzu dip, plus some pickles that pair perfectly with the fish.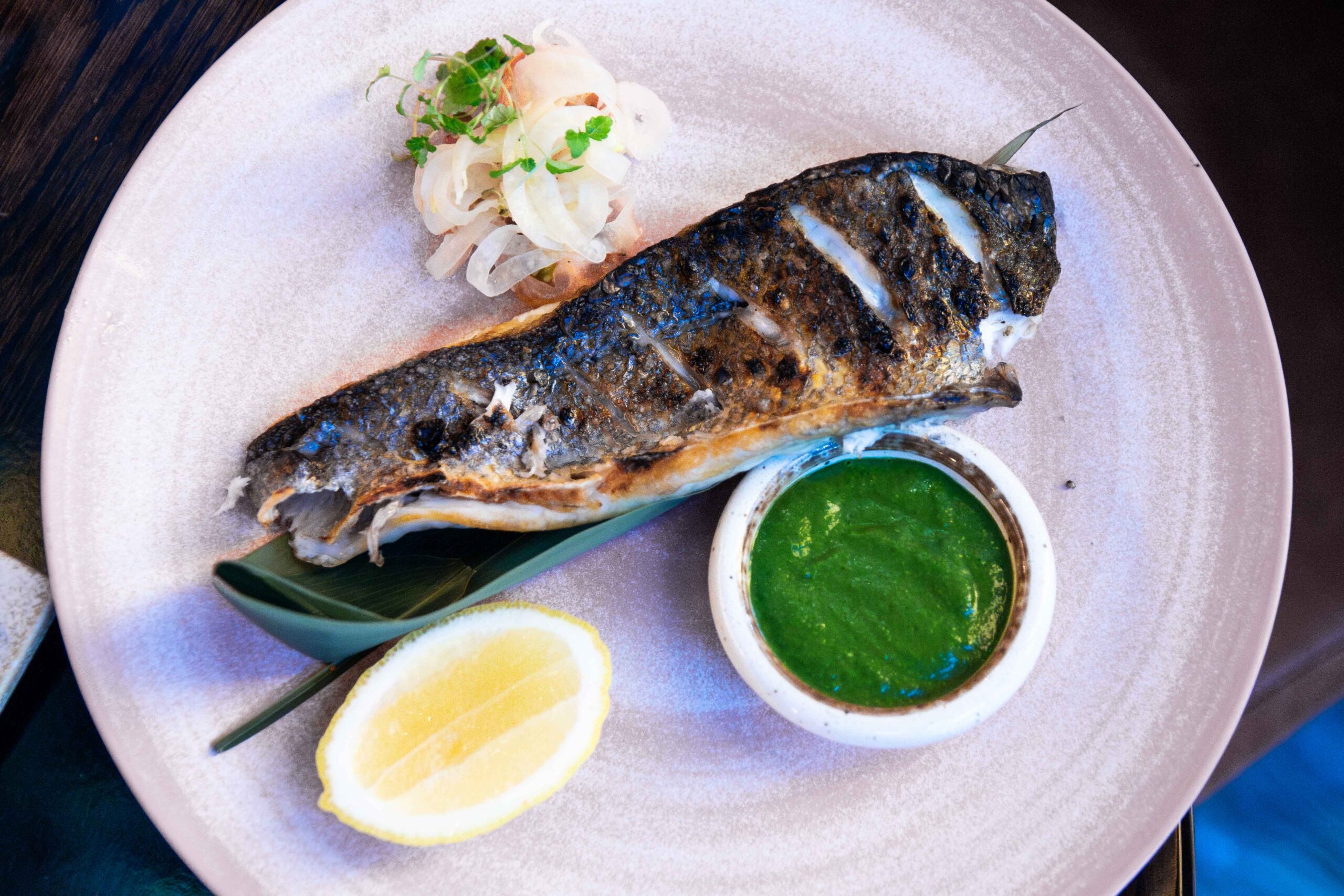 As for afters, no self-respecting Deansgate restaurant is complete without some dazzling desserts, and Sexy Fish rubs shoulders with the best. The simply-titled 'chocolate delice' is more like a goldfish bowl of beautifully crafted cocoa-bean-based treats, sealed across the top with a thin layer of – you guessed it – chocolate, then opened up by pouring some hot chocolate over the lot. Chocolate, chocolate, chocolate. It's a captivating show and a must for choc fans.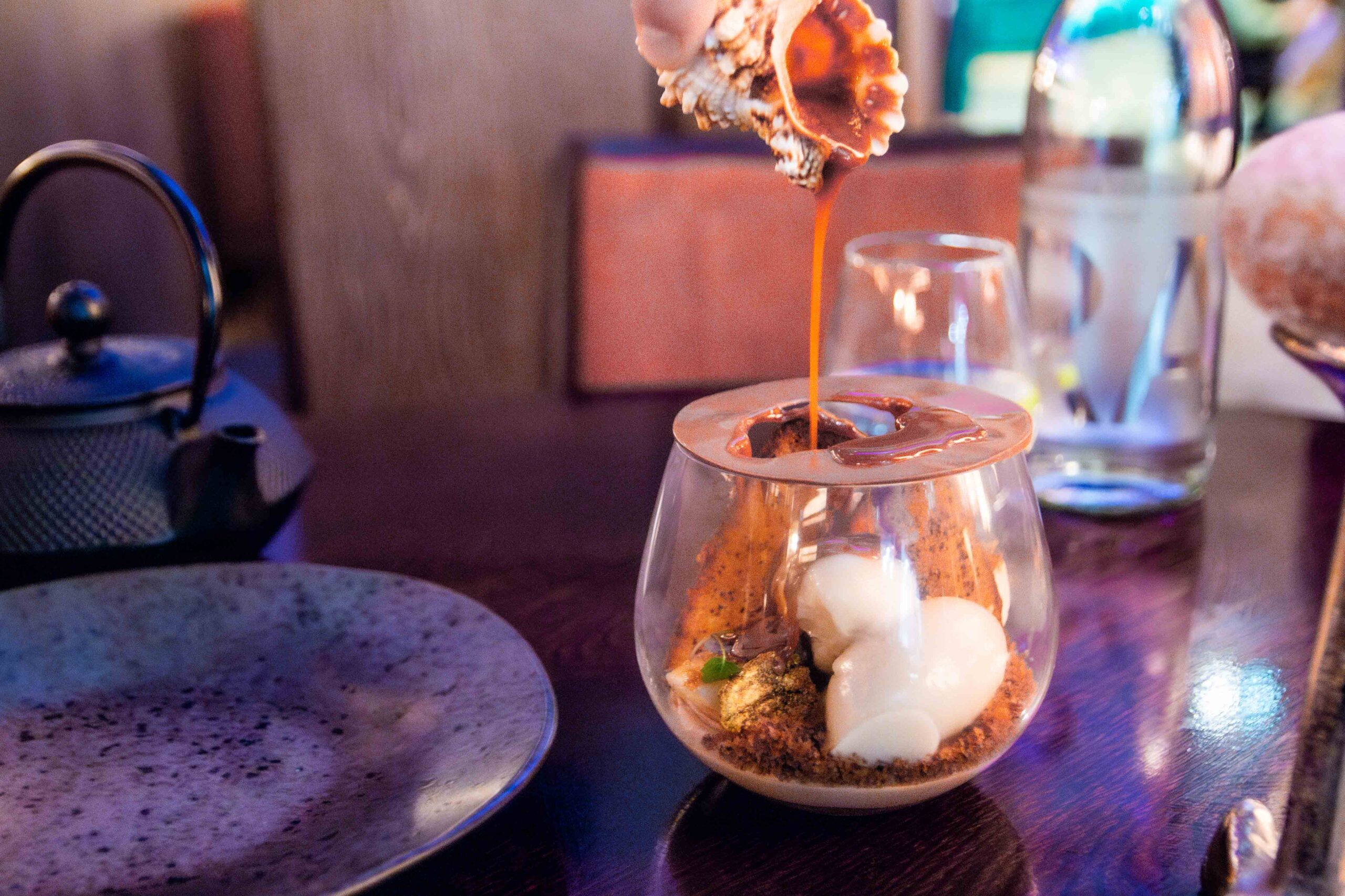 The doughnuts are another great choice – a trio of hot chewy beignets, sprinkled with hot sugar plus a couple of well-made dips (one chocolate, one passion fruit and banana). They arrive on flashy silver pedestals, which leads to my only quibble of the entire meal: four plinths yet only three doughnuts? Make it make sense, as I believe the kids say nowadays.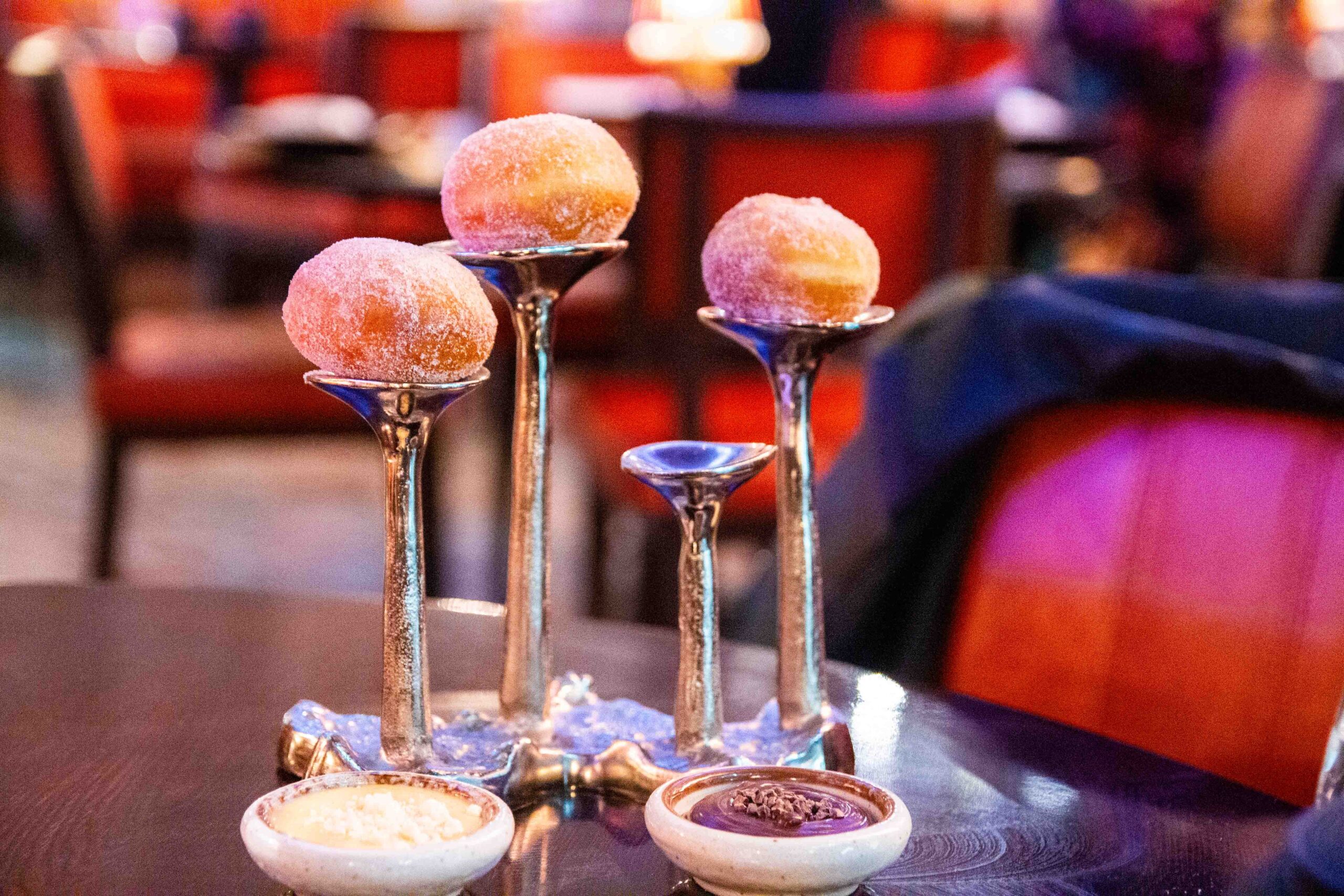 Sexy Fish is a great addition to this side of Manchester. It'll come in for some flack from the old-school purists, no doubt, but we can safely ignore those dinosaurs – this is an ideal venue for a forward-thinking, dynamic city. It's fun, flashy and doesn't take itself too seriously – except when it comes to food and drink, where it produces nothing less than the best.