Thaikhun Spinningfields
Creative Tourist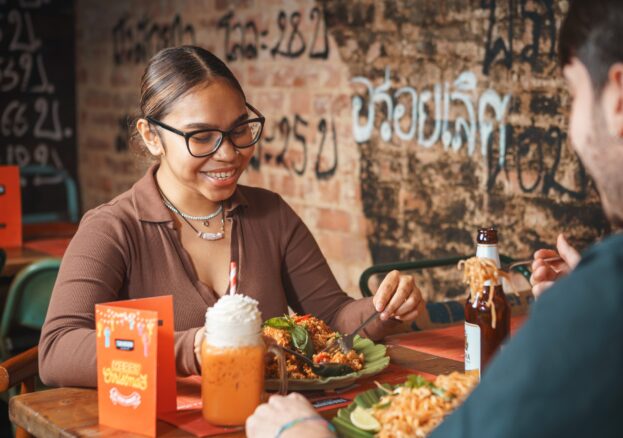 When we heard the group behind Chaophraya was opening a Thai street food restaurant on The Avenue, it seemed like it could be the injection of personality Spinningfields needs.
For our starter, we shared the Bangkok Street Platter, which was the same thing you'd get at any neighbourhood Thai in the country, with decent satay and wontons and chicken balls. My salad featured freshly dressed shards of green papaya and mango, which shared space with lightly battered pieces of sea bass. A stir-fry with belly pork and green beans was even better.
The fit-out is something, though. It's a riot of colour, with kitchen implements and colourful Thai objet d'art flung around seemingly at random. Much money and effort has been expended in giving this unit the feel of a Bangkok street food stall. And the service was very attentive; there's a pleasing efficiency about the place.