Stefani's Pizzeria
Keeley Southworth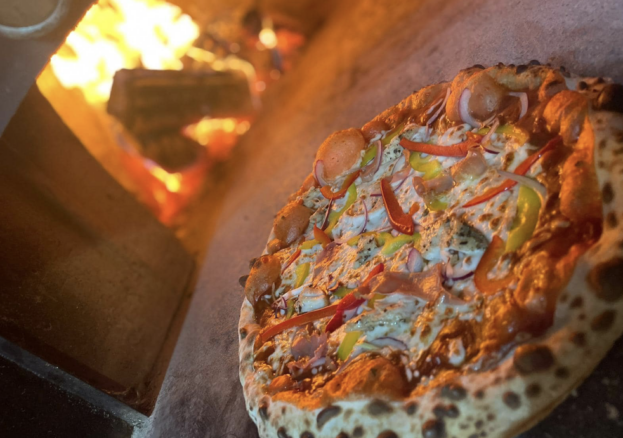 If you're a wood fired pizza fan then look no further than Stefani's. A family run restaurant pizzeria it prides itself on authentic produce and excellent food.
With the pizza chefs making fresh dough each day, proving for a minimum of 24 hours, its pizza bases are fabulous and once topped with the ingredients sourced from the different regions in Italy they're hard to beat.
Nestled in Cedar Square, the centre of Blackpool, it's open daily and is the proud home of owner Nico and his family. Taking inspiration from his late grandfather, Peter Stefani, who also ran a pizza take-away on Blackpool's busy sea front with his sons, Nico spent his younger years helping out in the family business wherever he could.
Nico travelled to Napoli to learn his craft and to discover what it takes to make the best, fresh pizzas and to then bring his knowledge and skill home. With the creation of own secret recipe sauce and specially imported ingredients from Napoli, Nico is proud to be bringing a taste of Napoli to the north.
To get you started there are classics including Italian Sausage with Roasted Red Pepper, Wood Fired Halloumi and Stuffed Mushrooms with garlic breads and Rosemary Focaccia.
For a taste of Napoli try the traditional pizzas with fresh topping, Calzones stuffed with meats and cheeses, create your own with a mouth-watering list of toppings to choose from. Or try a special including Double Pepperoni & Honey with Fresh Chillies or the aptly named Ferrari Red with spicy nduja.