West Coast Rock Cafe
Keeley Southworth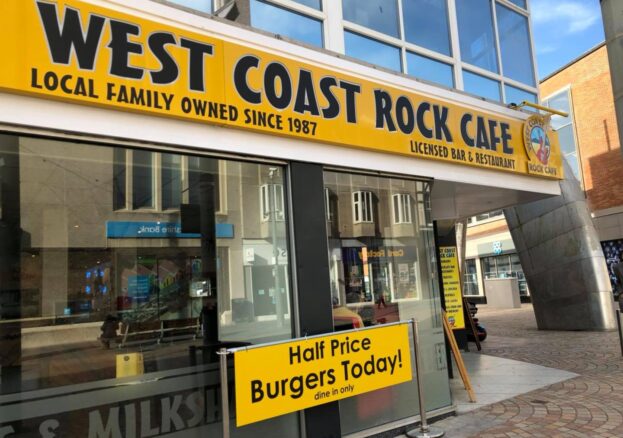 A firm family favourite, the West Coast Rock Café is the stuff of dreams if you're a steak, fajitas, chilli, chicken and ribs fan. It also brews its own beer which under normal circumstances you could enjoy fresh from the pump or take it home in a 9-pint mini cask!
Its lockdown delivery menu offers everything you need for a family night in. Flame grilled favourites, foot long smokers or chargrilled chicken washed down with an awesome array of milkshakes created from just about every chocolate bar that's ever been created.
If you're in the mood for something fruity then it has some sun-inspired concoctions to keep you going until you get back in there for a real cocktail.
If you have any room left, then its range of desserts and sweet treats including candy floss, will seal the deal. With a minimum order for delivery within 4 miles of the restaurant, you don't even need to leave your sofa.