Bradford Industrial Museum
Carmel Smickersgill, Tours & Activities Editor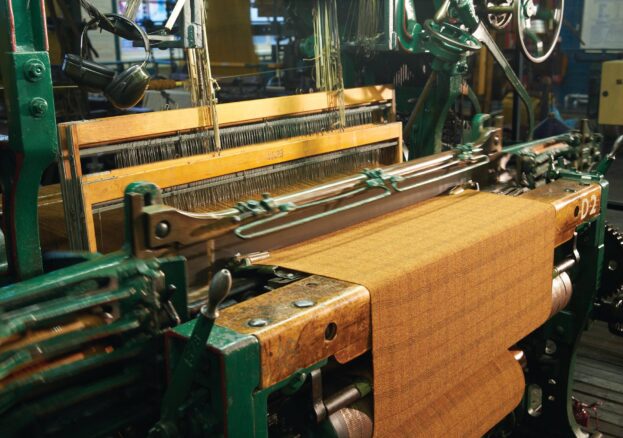 Bradford was a key part in the industrialisation of the North. With the explosion of mills and factories and the need for more workers than the area already had, Bradford's industrial story is one of migration and multicultural working. Based in Moorside Mills, Bradford Industrial Museum transports you back to the 1800's, with objects, machinery and entire rooms that show us what life was like for the workers and those making a profit from them.
travel through time as you explore three different worker's houses
In 1970 Bradford council bought Moorside Mills from Messrs. W & J Whitehead.  Since then they've served the community as a place for education, information and experience as a dynamic homage to the industrial era. The building was built around 1875 and originally functioned as a small worsted spinning mill. It underwent many transformations as a working mill and passed through multiple owners. The patchwork nature of the building tells a story of transformation and innovation in itself.
Inside Bradford Industrial Museum you'll find the permanent exhibitions of enormous textile machinery, steam powered contraptions, engineering innovations, printing machinery and motor vehicles. Depending what time you visit, you might be able to catch a demonstration and see these feats of engineering in action. You can also visit the splendour and luxury of the Mill Manager's house before witnessing the reality of living for most of their workers. Three workers' houses from different eras in the mill's history have been reconstructed for you to explore a lifestyle which now seems very alien to us.
Alongside the main collection are the museum's changing exhibitions.  These are usually in collaboration with researchers or artists and respond to the collection. During this year there have been a mixture of online and physical exhibitions including Educating Bradford, a celebration of education from 1870 to present day, showing how modern teaching methods are still influenced by 19th century education reforms.
Earlier this year the Museum hosted 10,000 Tales: Belle Vue Studio Collection. When this collection of portraits was shown to the public, it inspired people to come forward to share information and stories about old friends and family members. Recently the exhibition space is occupied by artist Razwan Ul-Haq who has selected verses from national poet of Pakistan, Allama Iqbal's poetry. Each verse explores the relationship between the coming of the machine era and Iqbal's response. Razwan Ul-Haq has displayed these words in Nastaliq Calligraphy, celebrating the diversity of Bradford's industrial past.