Kala Sangam
Carmel Smickersgill, Tours & Activities Editor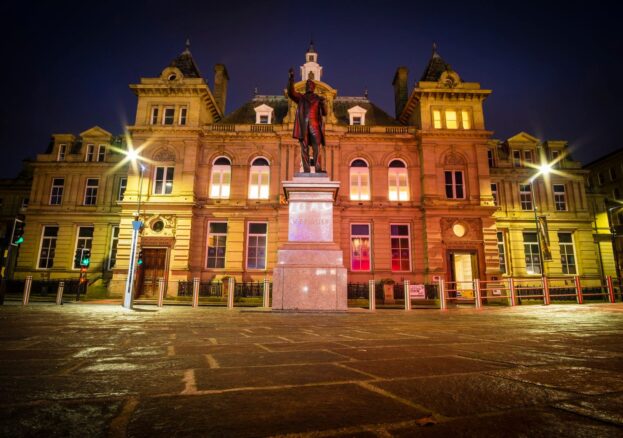 Kala Sangam is the kind of institution that can only exist in a culturally rich and diverse city such as Bradford. The intercultural arts hub hosts events, performances and has a gallery space that champions artists from a variety of cultural heritages, reflecting the width and breadth of Bradford's creative community. Based in a magnificent grade two listed building, the arts hub contains a large auditorium, rehearsal spaces, meeting and conference rooms as well as a rooftop cafe. The venue is highly flexible, allowing it to house theatre, dance, music and performance art in the same space. Kala Sangam also try to offer as many performances as they can on a pay as you feel basis, removing one of the barriers which often prevents people engaging in live arts and diversifying the audience.
Share an understanding and awareness for other cultures through high quality art.
In Sanskrit 'kala' means art and 'sangam' means meeting point. The centre acts as a crossroads, creating a safe environment where people can share an understanding and awareness for other cultures through high quality art. As the name suggests, the centre specialises in bringing the best of contemporary South Asian art to the public. Whilst working with big names from the worlds of music, dance, theatre and visual art they want to make opportunities for young or developing artists.
Kala Sangam supports the contemporary artistic community with practical help and advice. Last year they provided 197 days of studio time for artists in kind as well as helping individuals to write successful Arts Council bids. They aim to provide substantial support, particularly, for Bradford based BAME artists when they navigate an industry which can often be tough and littered with social barriers.
The arts hub also runs a range of weekly classes. Their academy provides high level teaching in the Indian classical dance style Bharatanatyam, Punjabi music and dance as well as Tamil language and movement. Phoenix Dance Theatre also uses Kala Sangam as their base for NO BOUNDS, a project providing free dance classes for boys, allowing them to build confidence and learn to express themselves at an age where this may become harder.
In addition to the academy, Kala Sangam provides free dance classes for the community in partnership with Balbir Singh Dance Company. These opportunities create a new generation of artists, audience members and enthusiasts that will keep traditional art forms alive.
In general the arts hub is an incredible force for good in Bradford, supporting freelance creators and inspiring the community to see arts and self expression as something for everyone.