Art of Protest Gallery
Ian Jones, Food and Drink Editor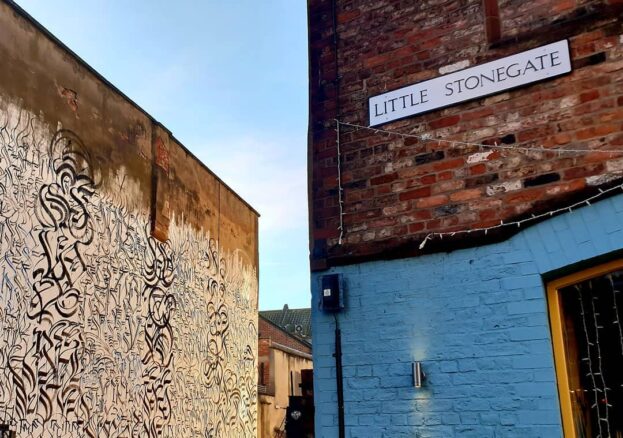 The aim of York's Art of Protest Gallery, founded by local artist Craig Humble, is to bring together the disparate pieces of contemporary art, especially street art, tattoos and advertising, and put them in a physical place where visitors can study the works offline and in real life. Craig's taste was formed by album covers and advertisements campaigns. Part of the project is also to put on shows of northern artists whose work can normally only be found in, say, New York or Tokyo.
Exhibitors have included famous names such as Banksy, alongside up and coming artists such as Alexandra Gallagher, whose mysterious digital prints combine fashion photography and wallpaper art, or New York poster artist David Welker, whose more personal works take the New Age symbolism from his posters in a dreamlike direction.
The work of 'Kitsch-pop' collage artist Salty de Souffle is also on display, alongside examples from Manchester graffiti artists Nomad Klan. Famous Los Angeles tattoo artist Big Sleeps has also held exhibitions of his work on canvas. The art has been known to escape the gallery altogether, turning up on walls around the city.
Prints are available to buy, for those wanting to support independent artists, at prices reasonable for the homeowner as well as the professional collector. If you're a young creative type, or perhaps the parent of one, the Art of Protest Gallery is an inspiring place to visit. Located on Walmgate near Spark, the AOP gallery is easy to fit into a cultural tour of York, along with York Art Gallery, Lotte Inch Gallery and Blossom Street Gallery.