Blossom Street Gallery
Ian Jones, Food and Drink Editor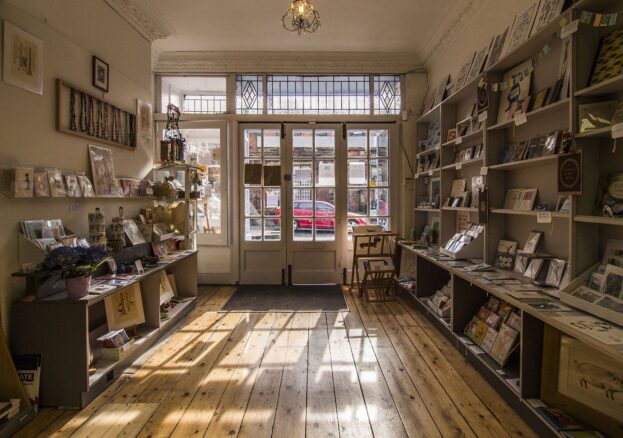 Blossom Street Gallery is an independent art gallery, design shop and gift emporium, based on – you guessed it, Blossom Street – in York. It provides a home for local and regional artists, as well as providing an exhibition space for them to present their work to the public. It opened in 2013 in the beautiful Micklegate quarter of York and has since become a firm favourite for locals and visitors from further afield.
It's also a great destination for those on the hunt for quality gifts. Along with some charming greetings cards and art-based gifts, a wide range of picture frames and related equipment is available, in all kinds of material, including wood, glass and acrylic. Prints, jewellery and stationery are also available, often sourced from local artists, as well as a full range of art supplies.
If your children or grandkids are doing art GCSEs or A-Levels, this is where you're likely to find that unique birthday or Christmas present. Or if you're on the hunt for a beautiful piece to complete a room, look no further.
The gallery also hosts a fascinating array of thought-provoking exhibitions. Previous displays have included elusive and subtle textile paintings by Fran Brammer, alongside work from well-loved newspaper cartoonist David Haldane. Other exhibitors have included digital photomontages by Adele Karmazyn and Nicola Lee's 'La Nebbia' series of Venetian photographs.
And while you're here, take a relaxed walk around this beautiful area. Blossom Street is right next to Micklegate Bar, the ancient and significant south-west gateway into the walled City of York. Parts of the pale limestone city walls date back to Roman times, while Micklegate Bar itself is where the severed heads of traitors were displayed on spikes – but perhaps it's best not to dwell on that…