Jorvik Viking Centre
Ian Jones, Food and Drink Editor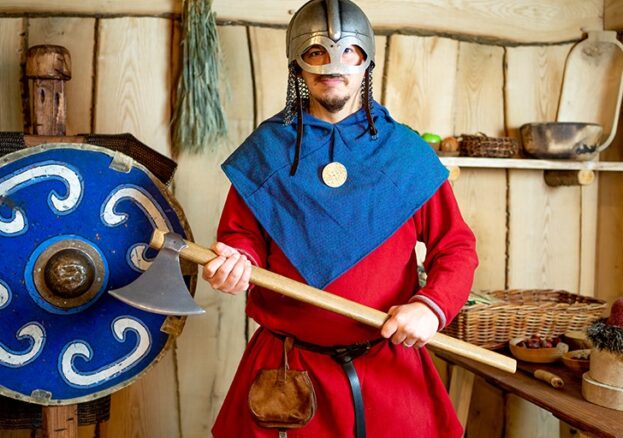 No visit to York would be complete without a trip to the Jorvik Viking Centre, a world-famous immersive museum that takes visitors back to the dark ages, to experience life a thousand years ago smack bang in the middle of York's Viking period. Arguably one of York's most notable museums, it's been a firm favourite and long-standing memory of many participants on school trips for decades now. Indeed, well over 20 million people from all over the world have visited the centre since it opened in the mid-1980s.
Based at the Coppergate Shopping Centre, the museum opened in 1984 and features many of the materials excavated prior to its opening, which come from the Viking city of Jorvik, circa 900 AD, from the well-preserved timber buildings of the time, including workshops, fences, animal pens, privies, pits and wells.
A set of carriages takes visitors through a series of fully detailed scenes, to learn about Viking architecture, agriculture, clothing, language, and, no surprise, war. Well, we are talking about Vikings here. It's a sensory-overloading multimedia experience, with models, lights, sounds and, of course, realistic smells. There's also an excavation facility where you can learn about the history under your feet, and now extensive gallery spaces where artefacts – weapons, combs, brooches, tools and more – are displayed for closer inspection.
Tour guides fully decked-out in era-accurate costumes escort visitors in character, giving demonstrations of crafts. Children can try on a helmet or two and even swing an axe if they ask nicely. If your young warriors are into Horrible Histories, look no further for a day out as educational as it is entertaining.