Bish Bash Pot
Ian Jones, Food and Drink Editor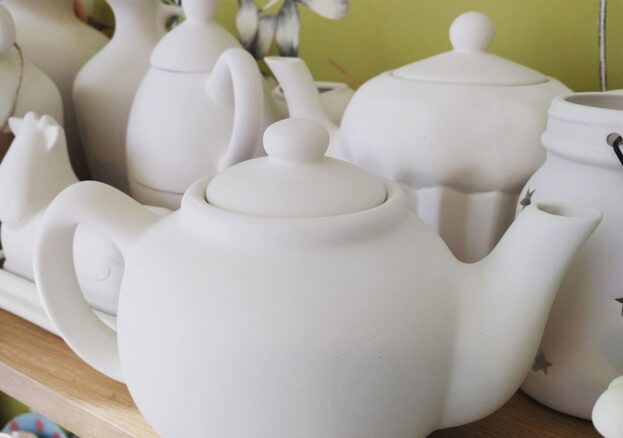 Bish Bash Pot provides pottery painting and glass making for all creatively-minded folk in York city centre. Is there a space on your shelf that could do with a charming pot? If you're visiting York with the kids, or have always fancied trying your hand at the art of pottery, book in a visit at Bish Bash Pot, a one-of-a-kind creative space on Walmgate, over the road from St Denys Church.
For children and have-a-go adults, the small but mighty ceramic arts centre will provide ceramic pottery forms – plates, cups, and other crockery, but also vases and animals, including a rather fetching mini Godzilla – and paint, so you can colourise a piece to your own design. If you haven't done anything like this before, don't worry as guidance is provided at every stage. They'll then fire the piece and have it ready for collection within a week.
Result: a unique learning moment for the kids and a one-of-a-kind gift. A small soft play area is available on site, and owner Angela has planned the whole thing around childcare and child-friendly practices.
For grown-ups, Bish Bash Pot offers a fully featured and well-regarded training course in how to make your own pottery, from the clay to the wheel to the oven. Adults can also try their hand at cutting and grinding glass.
The staff have a well-deserved reputation for warmth and friendliness, attested by many positive reviews. You'll be close to Stam and Maria's Greek Street Food if you fancy some dinner after all that pot-bashing, and the Shambles to continue your arts-and-crafts tour. In all, Bish Bash Pot deserves to be on the list for parents and families visiting York.