York Gin
Ian Jones, Food and Drink Editor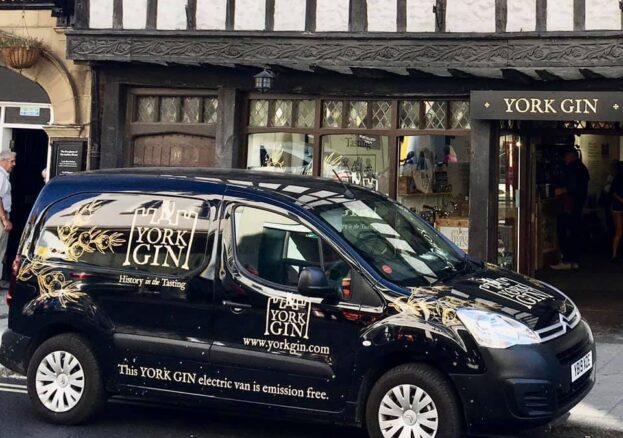 Based in the centre of the city, York Gin creates its own range of six world-class gins in the city's only distillery, many of which regularly win gold medals at the world's top spirits awards.
Grandma's secret is out of the bag, and gin is seeing a revival. York is no exception to the trend. The retail outlet for the up and coming York Gin distillery in Acaster is found in the city centre, not far from the Jorvik museum, housed in a beautiful old timber-frame building full of sparkling lights and staffed by friendly experts. Here the gin connoisseur will find much of interest.
The essential York Gin product range consists of their themed gins. There's the classic London Dry, the strawberry and hibiscus infused Roman Fruit, the 57% 'Navy Strength' Outlaw, the more gentle Old Tom, the ghostly Grey Lady and the Chocolate & Orange based on York's most famous confectionary.
In-store, you can get all these and seasonal specials, plus gift baskets, first-batch collector's items and engraved bottles for that special someone, miniature home tasting sets and gin-infused marmalade.
For those who know the secret history of gin, there's also the wonderful Puss & Mew tasting booth. Modelled on the cat's head that used to distribute gin to Londoners during one of the perennial gins bans of the 18th century, the new version defeats any pesky viruses by getting gin to the customer via Perspex sheet and disposable cup, ensuring a perfectly safe gin tasting experience. The cat's head reference is a sign you're in safe hands.
York Gin is a shoo-in for visitors who have come in search of Christmas and birthday presents, as well as foodies/drinkies who know their stuff and are in search of a quality product.