The National Centre for Early Music / York Early Music Festival
Ian Jones, Food and Drink Editor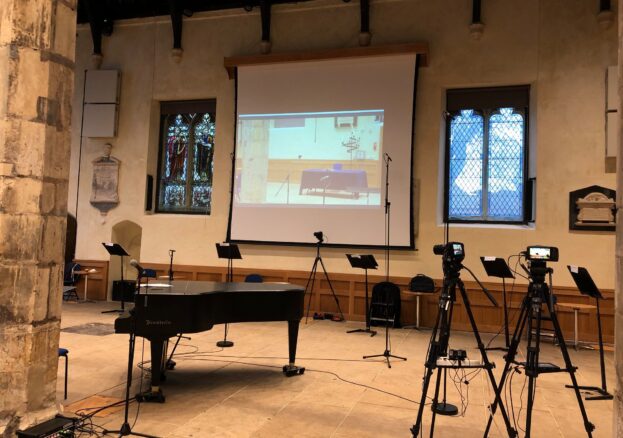 The National Centre for Early Music (NCEM) is the national advocate of early music in England and a centre of excellence for music-making in the City of York. Since 1997 the centre has been a major venue and advocate for early music, salvaging and performing remarkable compositions from the deep history of classical music.
It is based in the converted and extended Grade I listed medieval church of St Margaret, Walmgate, and incorporating new structures by van Heyningen and Haward Architects. Facilities include a performance space designed for perfect acoustics, conference rooms, and recording studios. Historic keyboard instruments are available for hire.
Every year, the NCEM puts on York Early Music Festival. Regular performers include The Marian Consort and the Chiaroscuro Quartet. While other guests include harpsichordist Steven Devine, countertenor Iestyn Davies, the Consone String Quartet and the acclaimed vocal ensemble Stile Antico. There's also an extensive programme of Christmas offerings, this year streamed to the listener's home, such as Illyria, Spiritato and Awake Arise, an ensemble of top folk musicians performing a selection of music to bring joy in troubled times.
During the rest of the year, the Foundation promotes a valuable educational programme based at the National Centre: events include seminars, workshops and masterclasses. New music is also promoted, including the Young Composers Award.
The space also hosts three festivals of early music in Yorkshire, a year-round programme of folk, jazz, early music and world music concerts supported by a significant creative learning programme. These have helped the venue earn a reputation for blending artistic quality, administrative excellence and creative diversity.