Arras
Ian Jones, Food and Drink Editor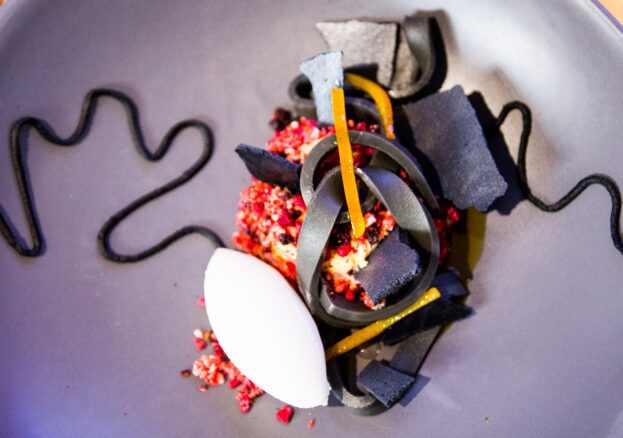 Nestled in the heart of York, a city steeped in history, Arras, a restaurant that's anything but historical.
It's run by owners and chefs, Adam and Lovaine Humphrey, who serve up beautiful food in strikingly modern surroundings — this is a bright, well-lit space with huge windows to let the sunlight in and Keith Haring-style colourful modern art on the walls.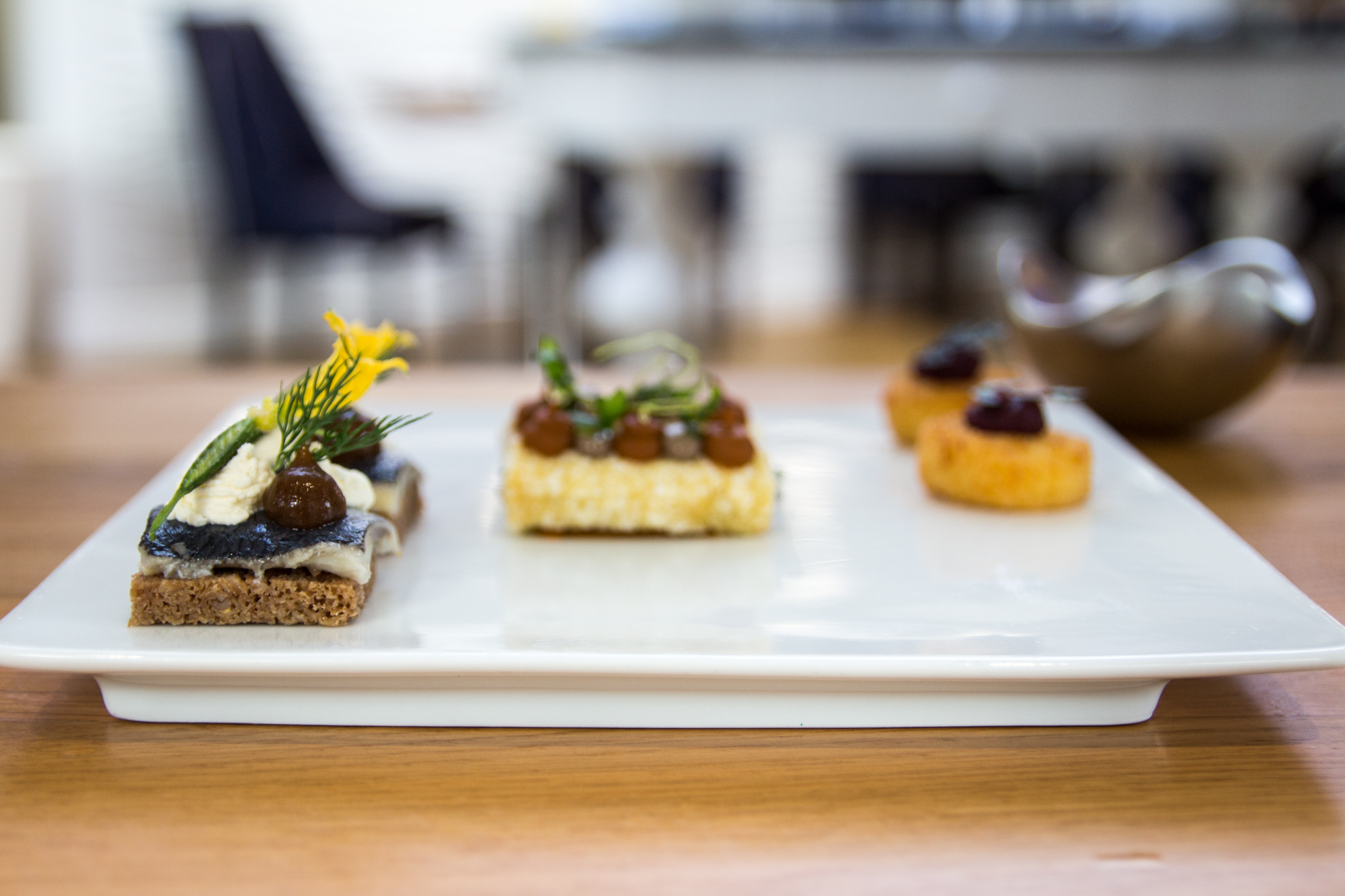 Decor aside, we're here for one reason and one reason only: the food, of which we've heard great things. And while Arras is definitely on the fine dining side, the prices are fairly affordable compared to most of their peers, coming in at under £50 for three courses. But how do these dishes compare with the likes of Forest Side and The French?
We begin with a trio of eye-catching canapes, taking in everything from Camembert to herring on rye bread. Each is a potent bite-size blast of flavour, completely different from the last, all delicious.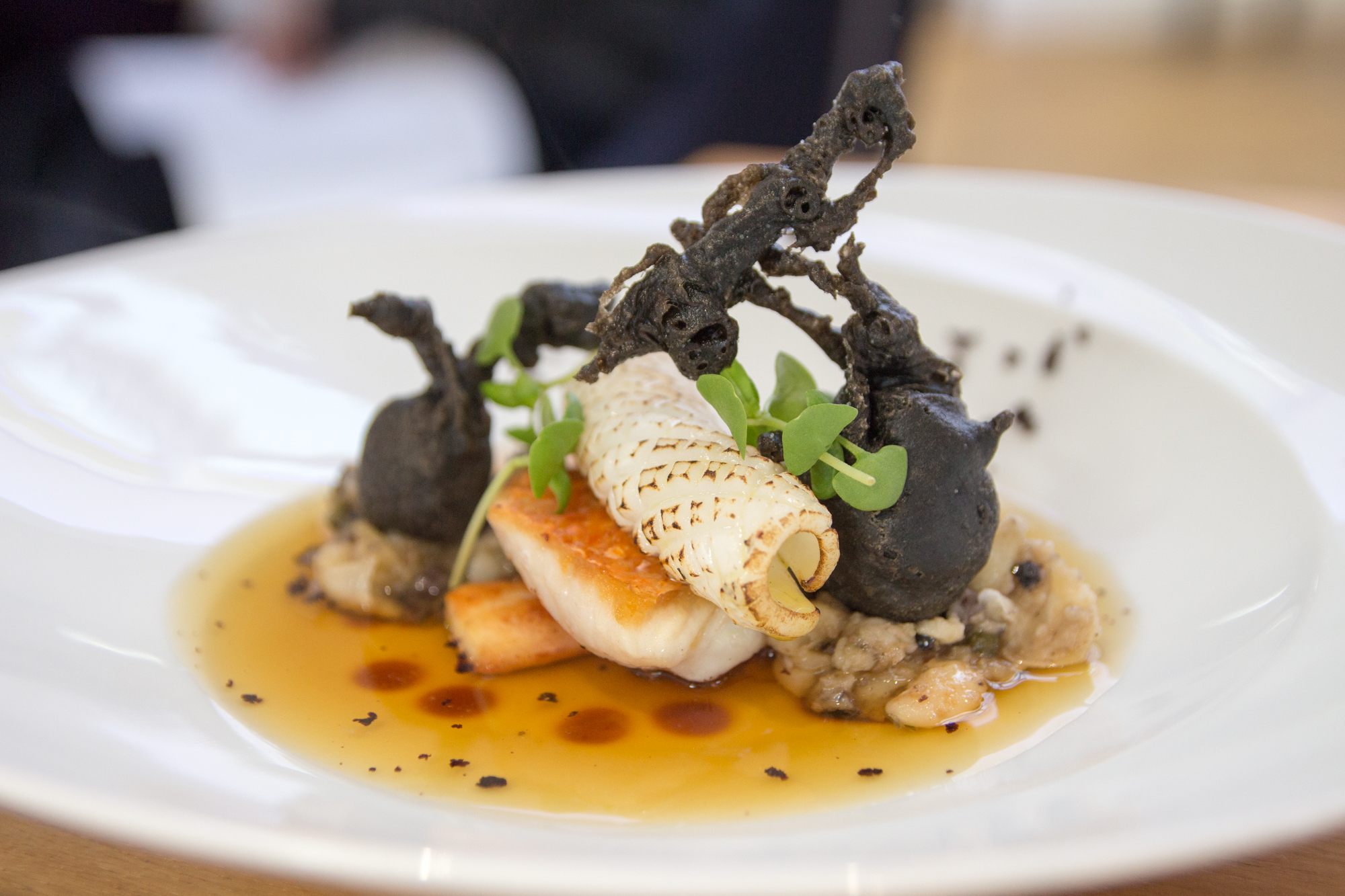 The plaice starter is an instant success. A thick fillet of this flakey white fish, resting on a sauce made with vadouvan (a head-spinning blend of French-influenced Indian spices), dotted with pickled raisins and capers and a scattering of brown butter powder. It's not the kind of meal you find down at the Dog & Duck.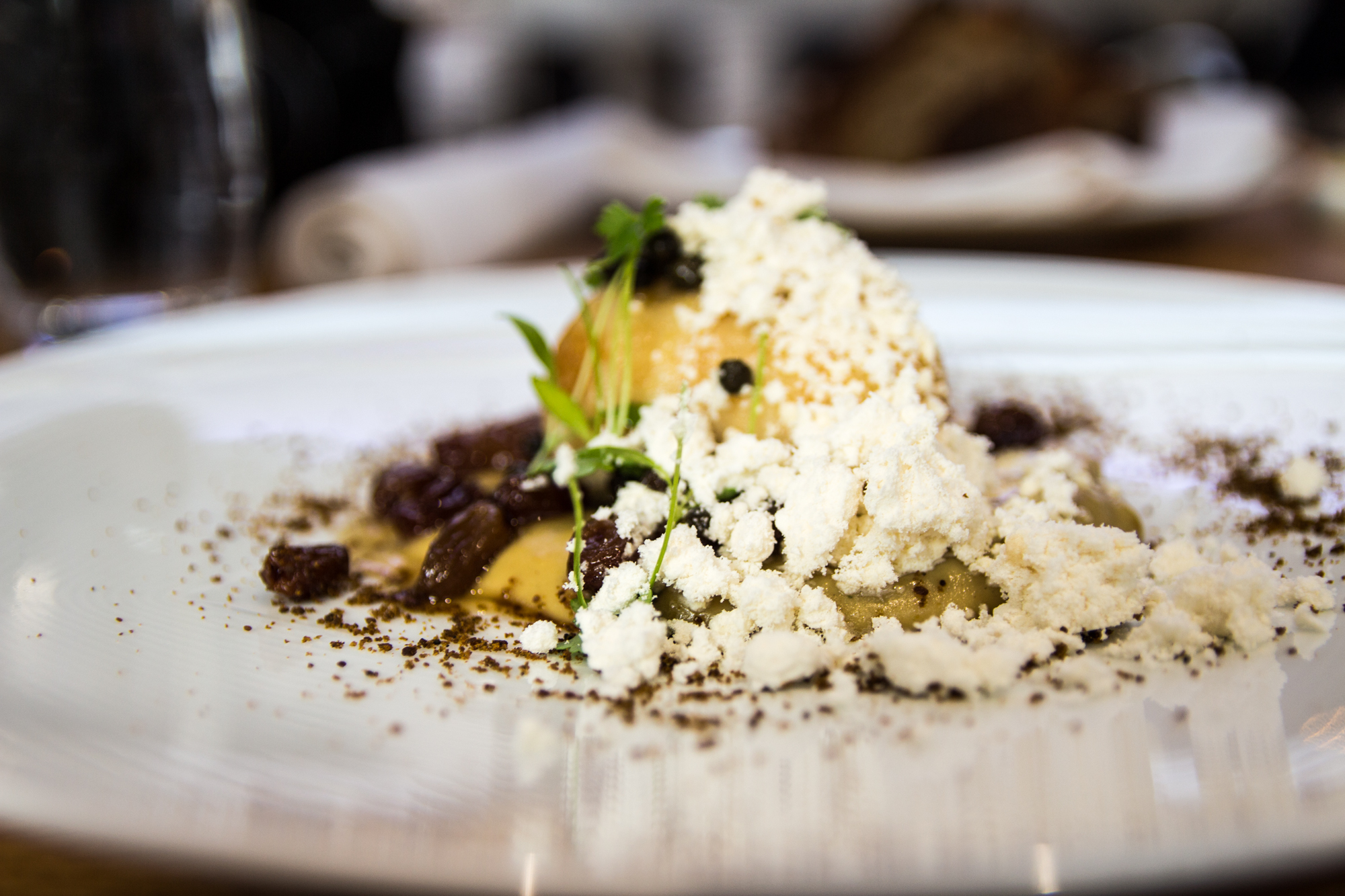 The nicoise-style red mullet is equally impressive – a complex combination of octopus and spiced tomato broth, plus some extraordinary squid ink potatoes that might look like some sinister subterranean creature but contain wonderfully creamy and fluffy potato – I could eat these over and over.
A confident showcase of the best of the British countryside
After some impossible-to-put-down sourdough bread and butter, it's time for the mains. The roast rabbit loin is superb, thick meaty cylinders of rabbit, paired with a rabbit bolognese, lemon polenta and a tangy olive sauce. Each element fits perfectly – it's not too showy, merely a confident showcase of the best of the British countryside.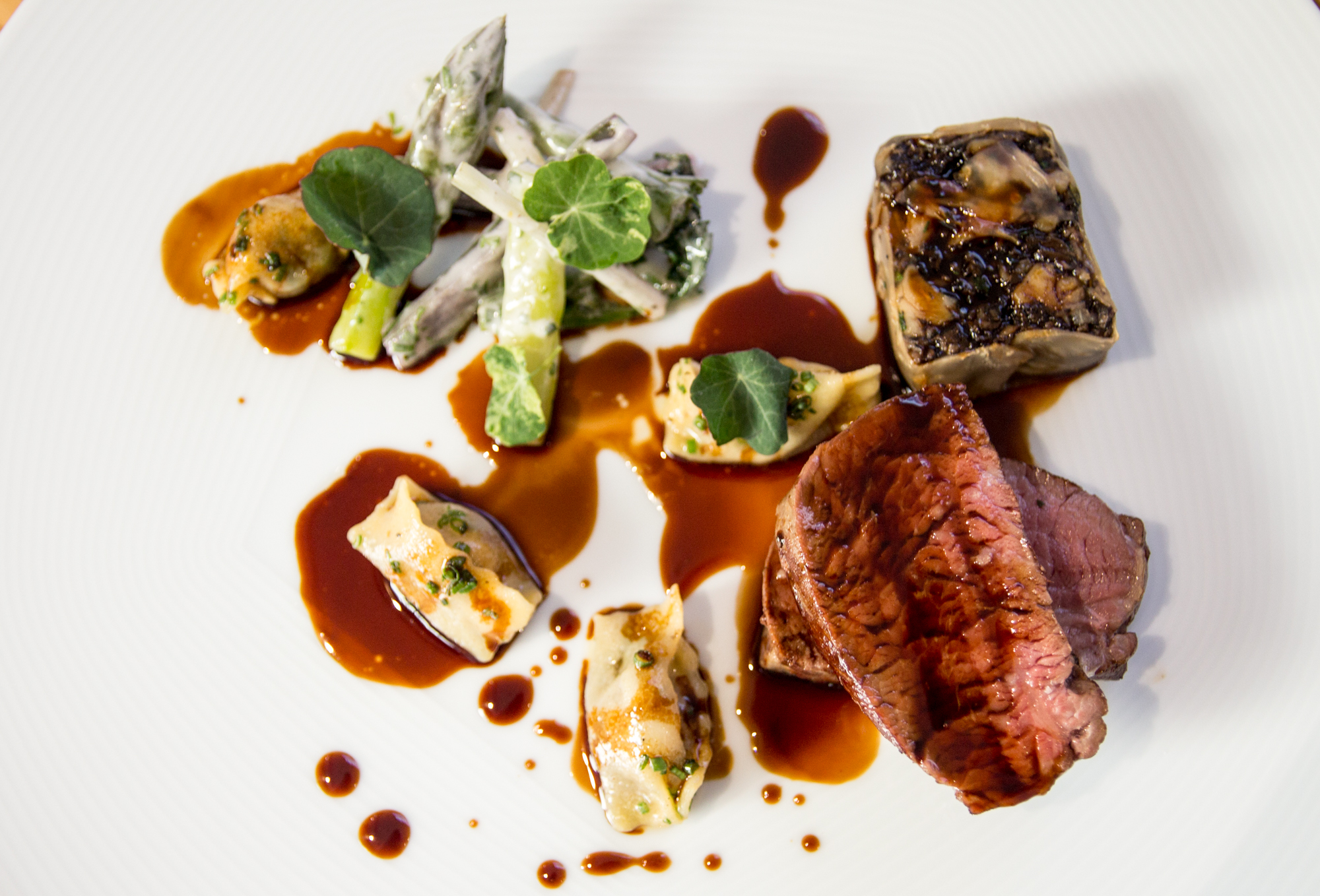 The beef dish is brand new to the menu, but it already feels like an all-time classic. Two thick slices of quality sirloin steak, plus little bundles of stuffed pasta containing dark and dirty bone marrow, and a celeriac and mushroom terrine. This festival of meat comes with a small stem salad on the side and even a little cup of beef tea – we're told to imagine the best Bovril in the world, and we do, and it is. There's a lot going on on the plate but it never feels confusing, it simply shows off the depth of knowledge going on in the kitchen.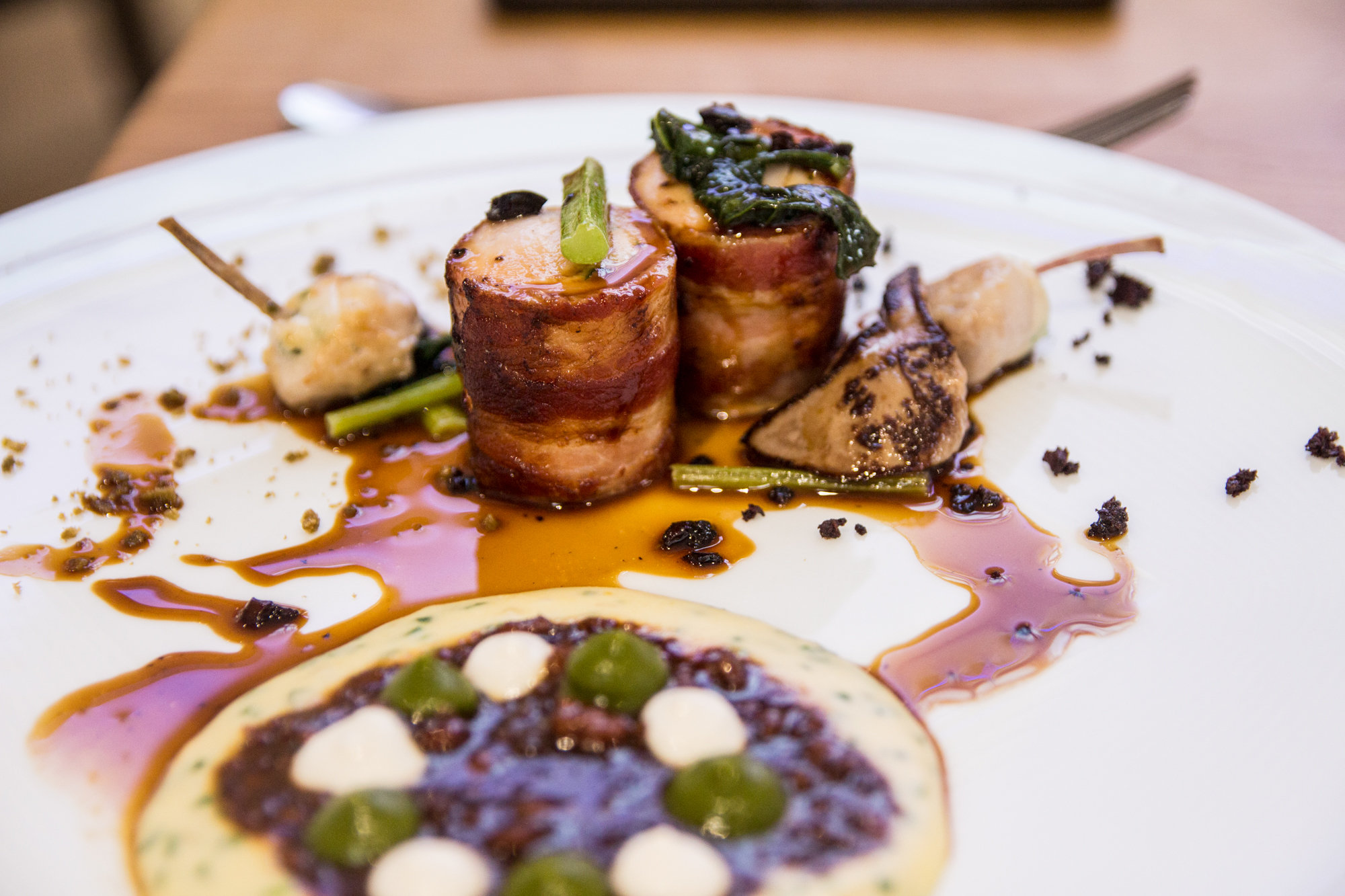 The desserts have fairytale-style names, and we opt for 'Tomlinson's Breakfast' and 'Liquorice Allsorts'. The former is a whirlwind of pink, almost cloying to the eye, but definitely not to the tastebuds. The main event is a chai tea mousse impaled with half a dozen shards of crispy milk tea tuille, but the best element is the chewy rhubarb cereal – like God's own tracker bar. Then there's a fantastic frozen rhubarb parfait, only slightly ruined by an odd condom-like sheer covering, although this is a rare misstep.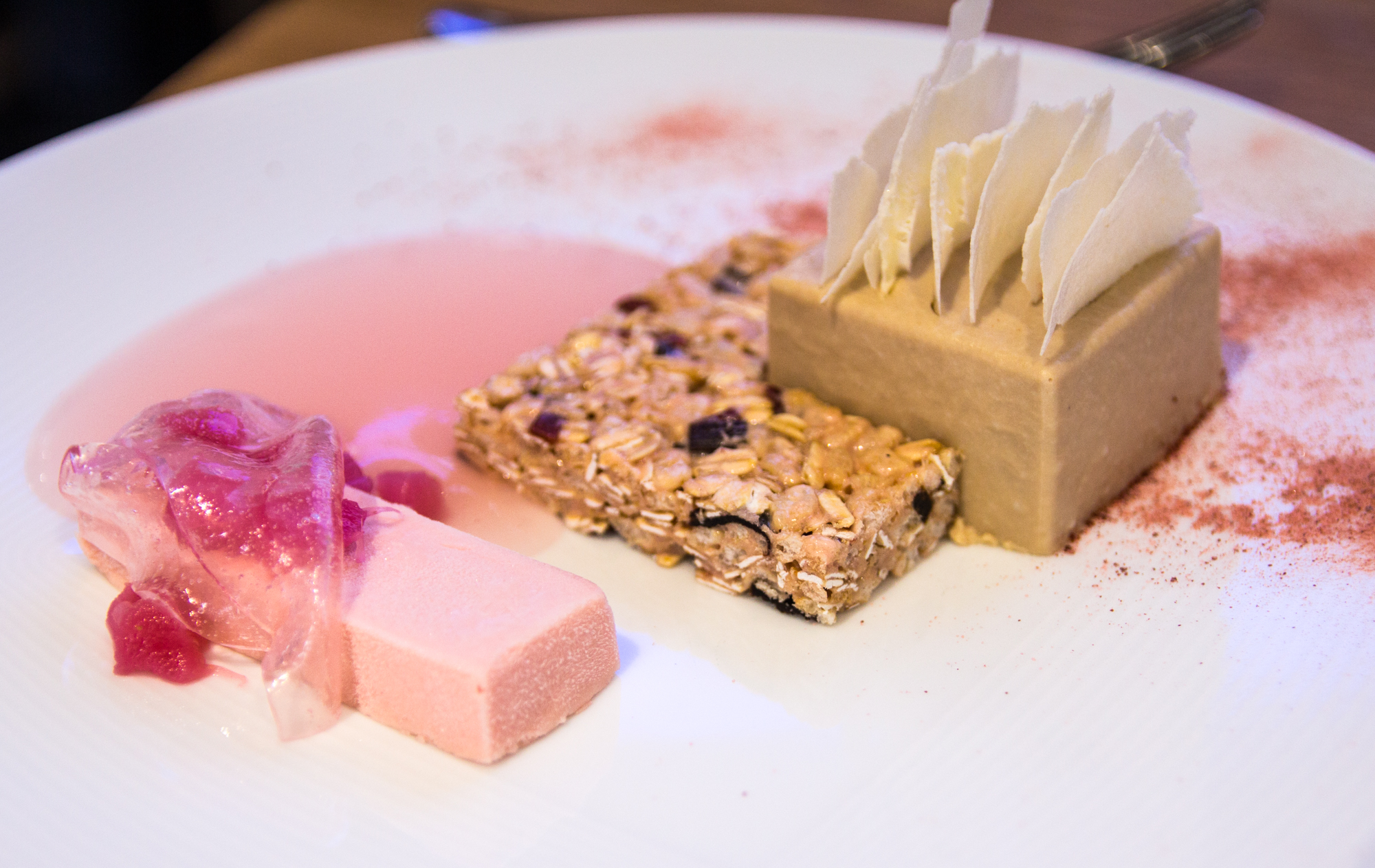 The liquorice allsorts is an altogether darker affair, all 1980s bachelor pad aesthetics. Like the beef dish, there's a lot to unpick here – raspberry and lemon mousse, crispy liquorice parfait, coconut sorbet, liquorice and orange sauce, all manner of different tastes of textures, crunchy bits, black swirls and a blob of pure white sorbet to balance everything out. It borders on being overkill but, thankfully, isn't. Rather, these desserts are the most inventive elements of a very exciting menu and absolutely worth repeated visits in their own right.
Arras might be named after a French city, but the cooking isn't especially Gallic. Rather it's a combination of truly out-there ideas applied to largely-British ingredients, to make something far beyond the average meal out but never to the detriment of flavour. Arras is something very special indeed, and if you want to keep your tastebuds ahead of the curve this is worth a visit – but make it soon before the rest of the North catches on.